Build
trust

into a competitive advantage
---
Build trust with customers from day one of the sales processes. Provide real-time, transparent visibility to your security and compliance posture, eliminating the hassle of fielding manual requests for security questions, reports, and certificates.
Stay ahead of customer security concerns from the outset of the sales cycle. Create and share a customizable branded security page using Scrut Trust Vault to demonstrate your information security posture.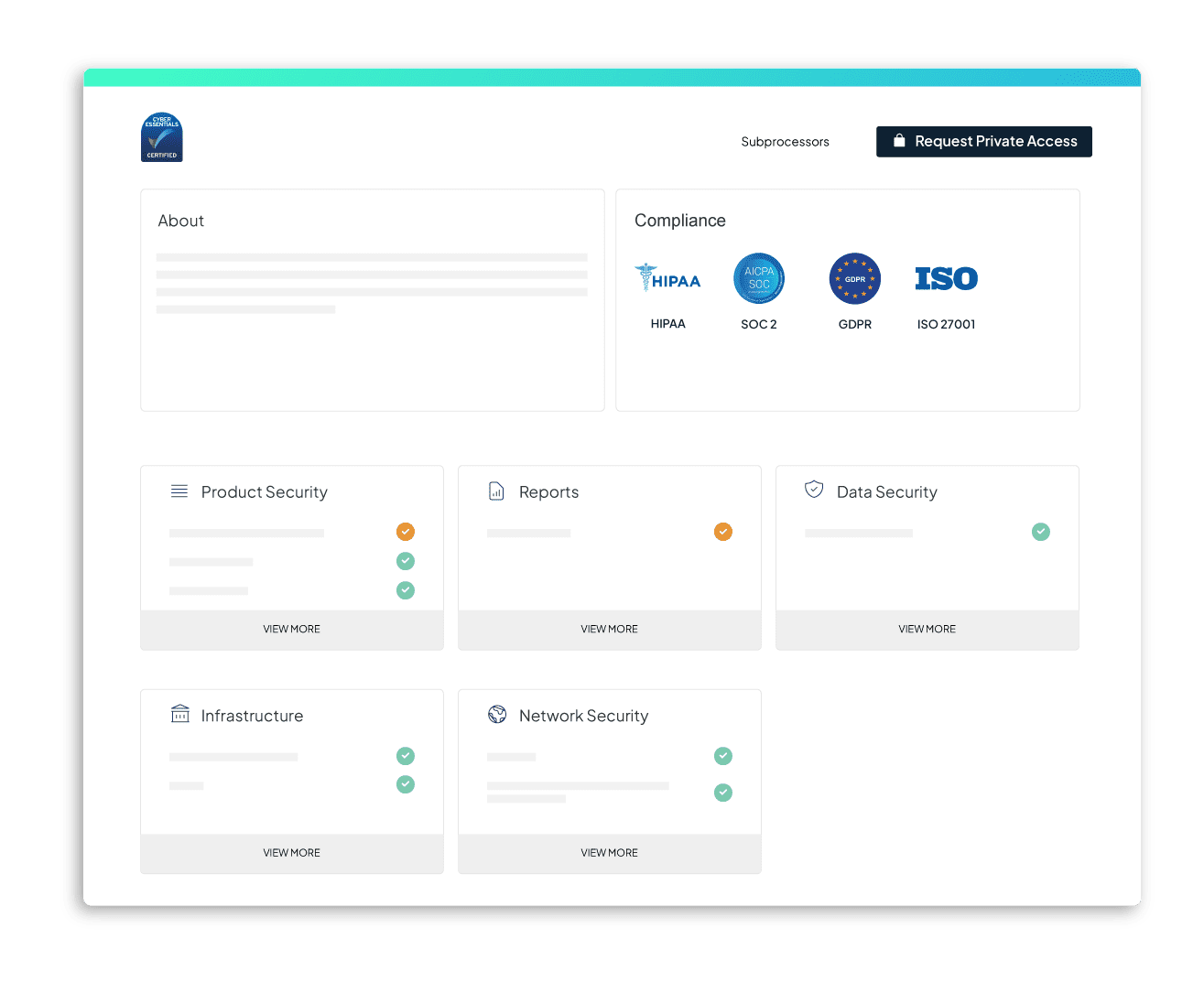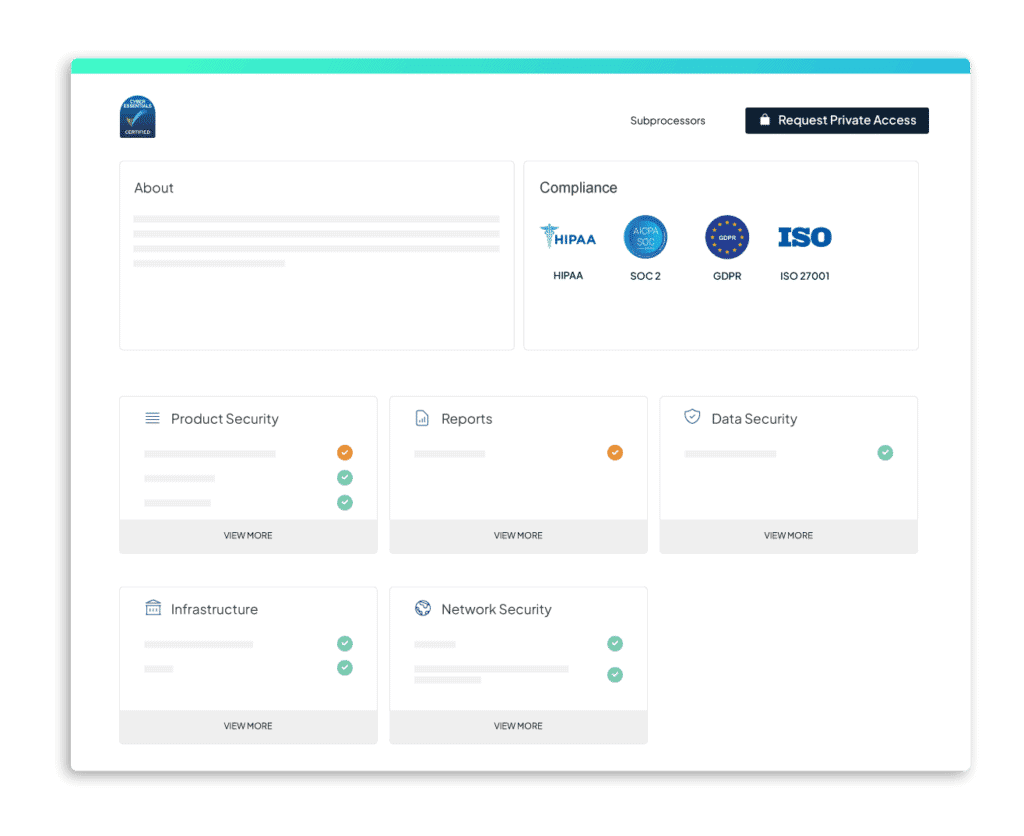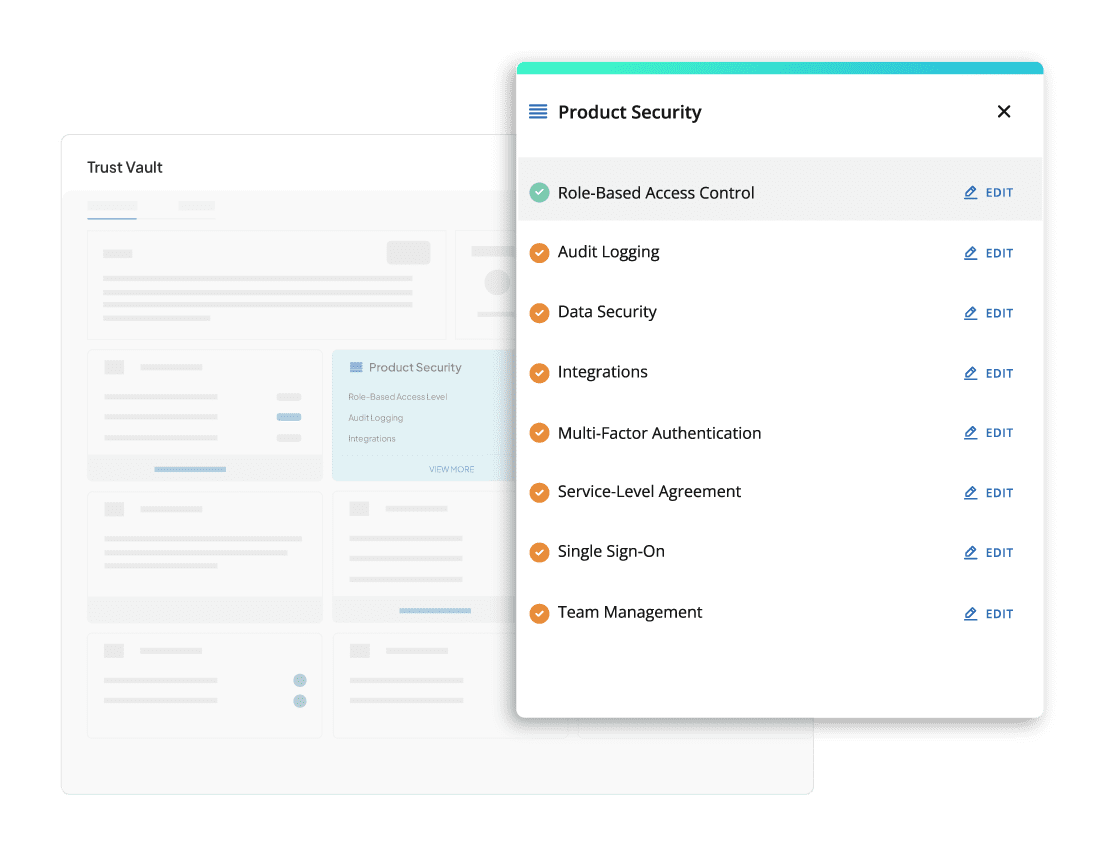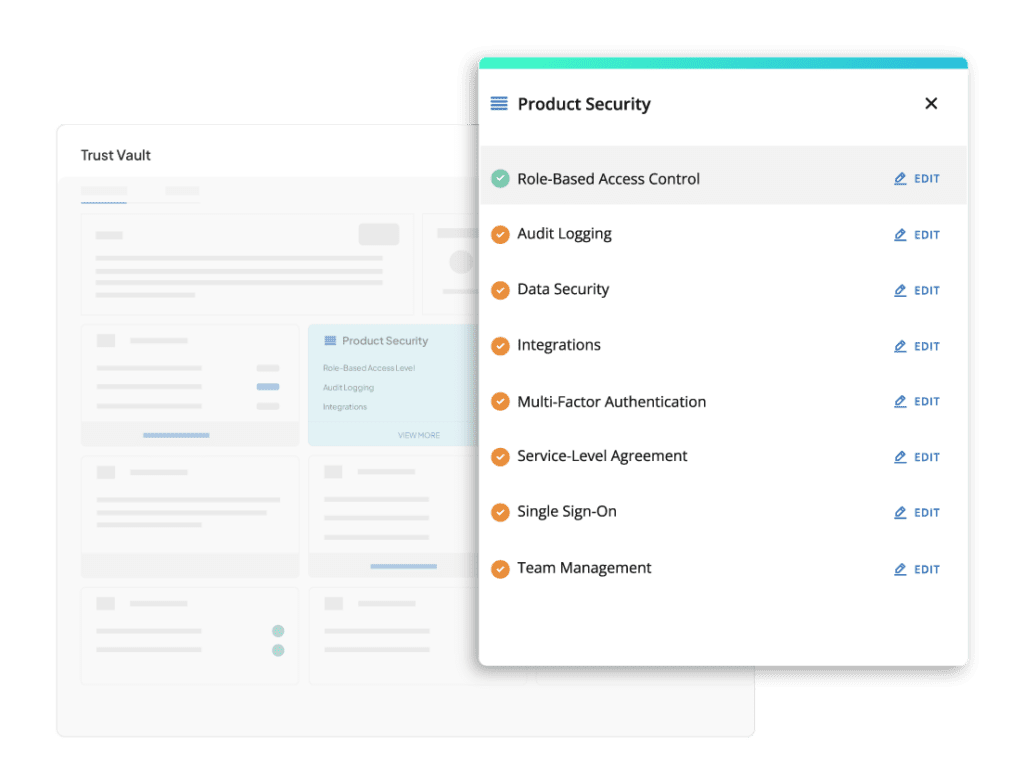 Provide real-time security insights
Demonstrate real-time compliance transparency to your clients without any manual effort using the auto-populated Trust Vault page, which is updated to showcase the most recent updates across controls, compliances, and sub-processors.
Accelerate enterprise sales
Display all your compliance certifications, attestations, and reports in one centralized location. Use viewer engagement insights from the single-window platform to identify your prospects' top concerns and carry out a smooth deal cycle.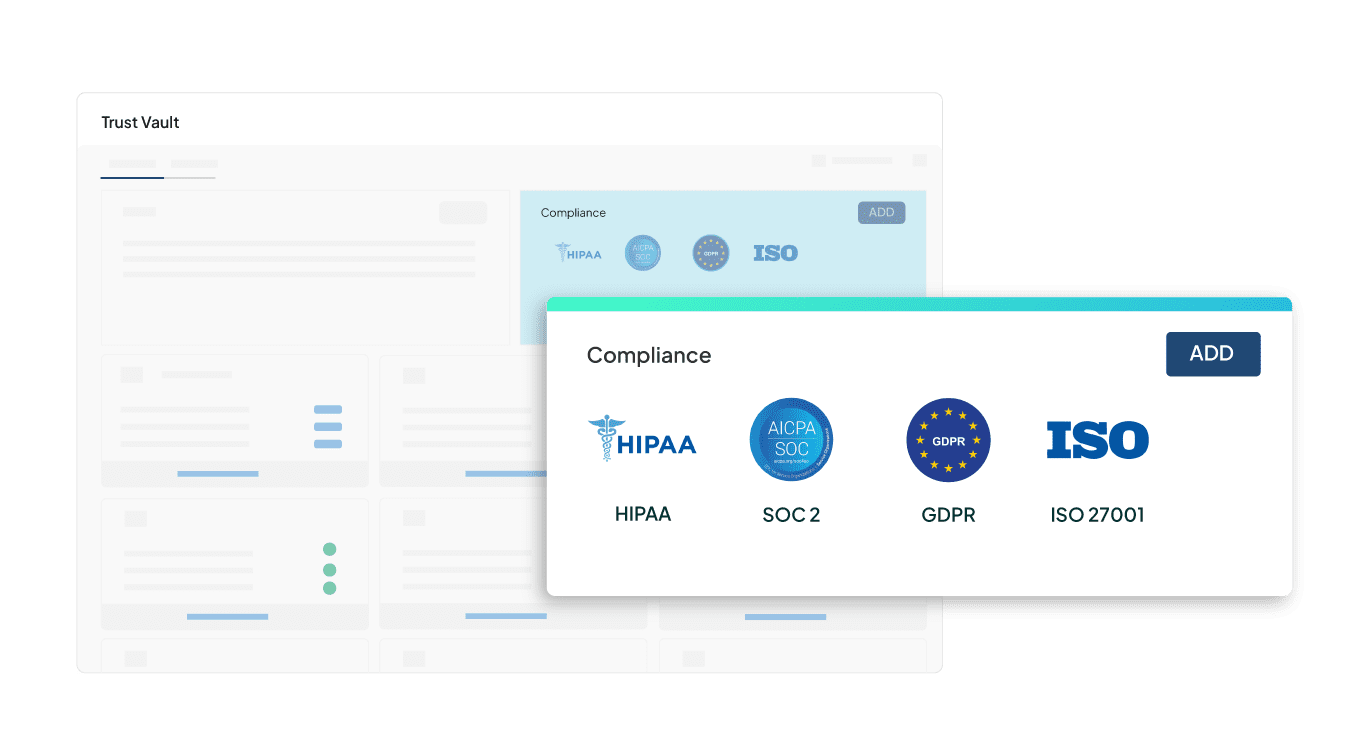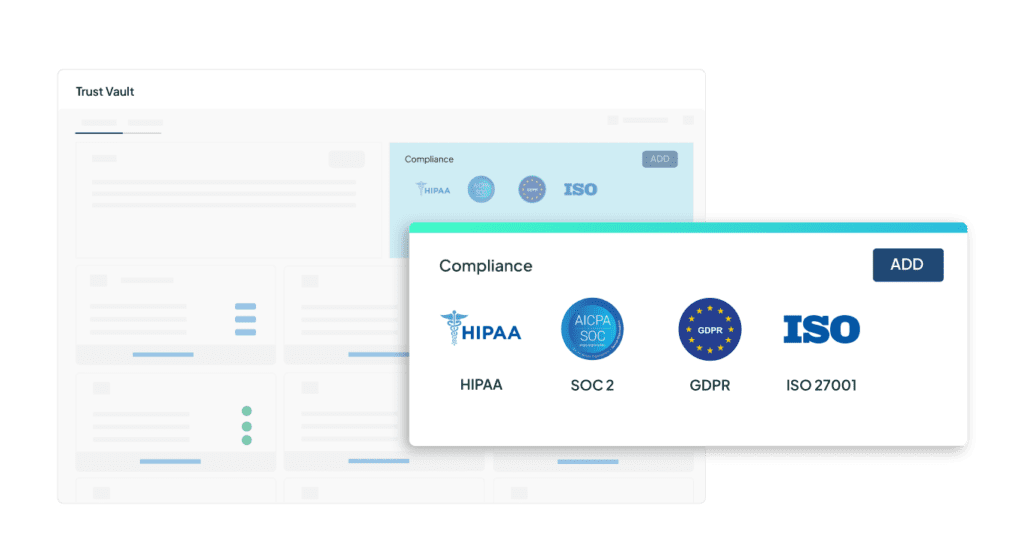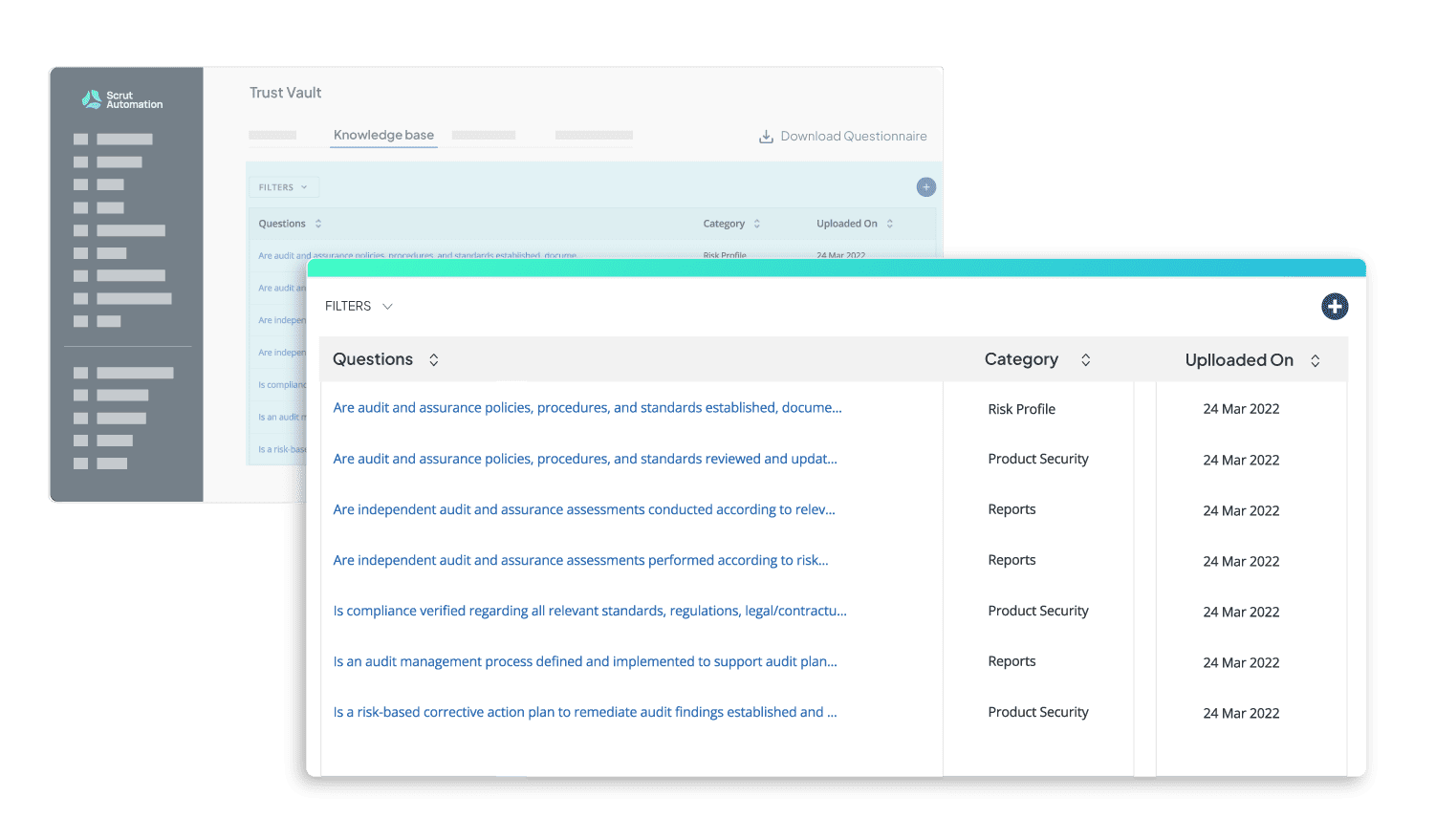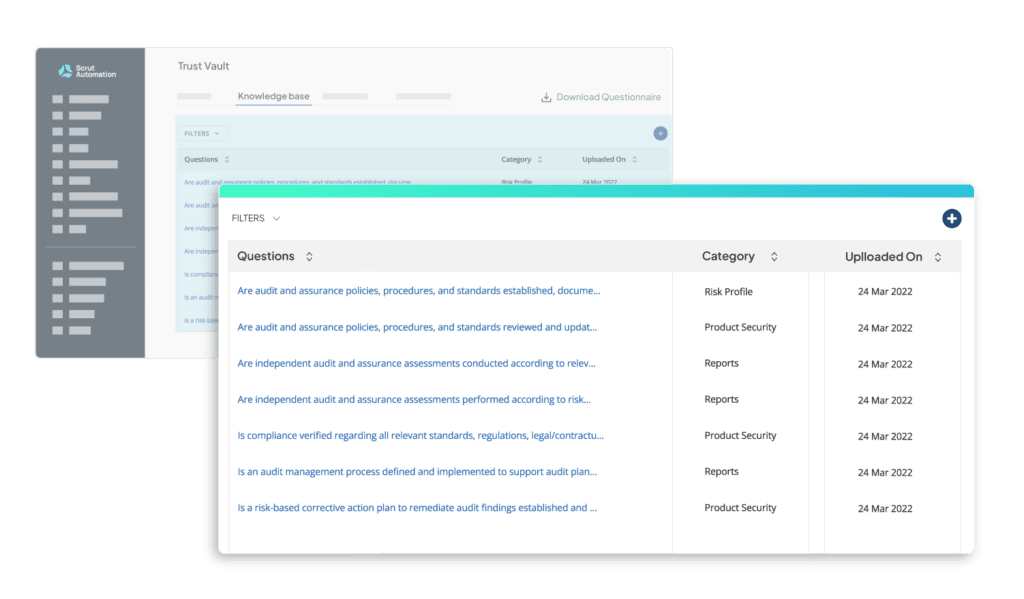 Expedite security reviews
End time-consuming security reviews by preparing for your deals in advance. Address security issues and eliminate repeated clarifications with the help of a searchable security knowledge database.
Instantly exchange key security documents without worrying about information leaks. You are in control – provide access through those who need it, and protect your documents with NDA-backed gated access.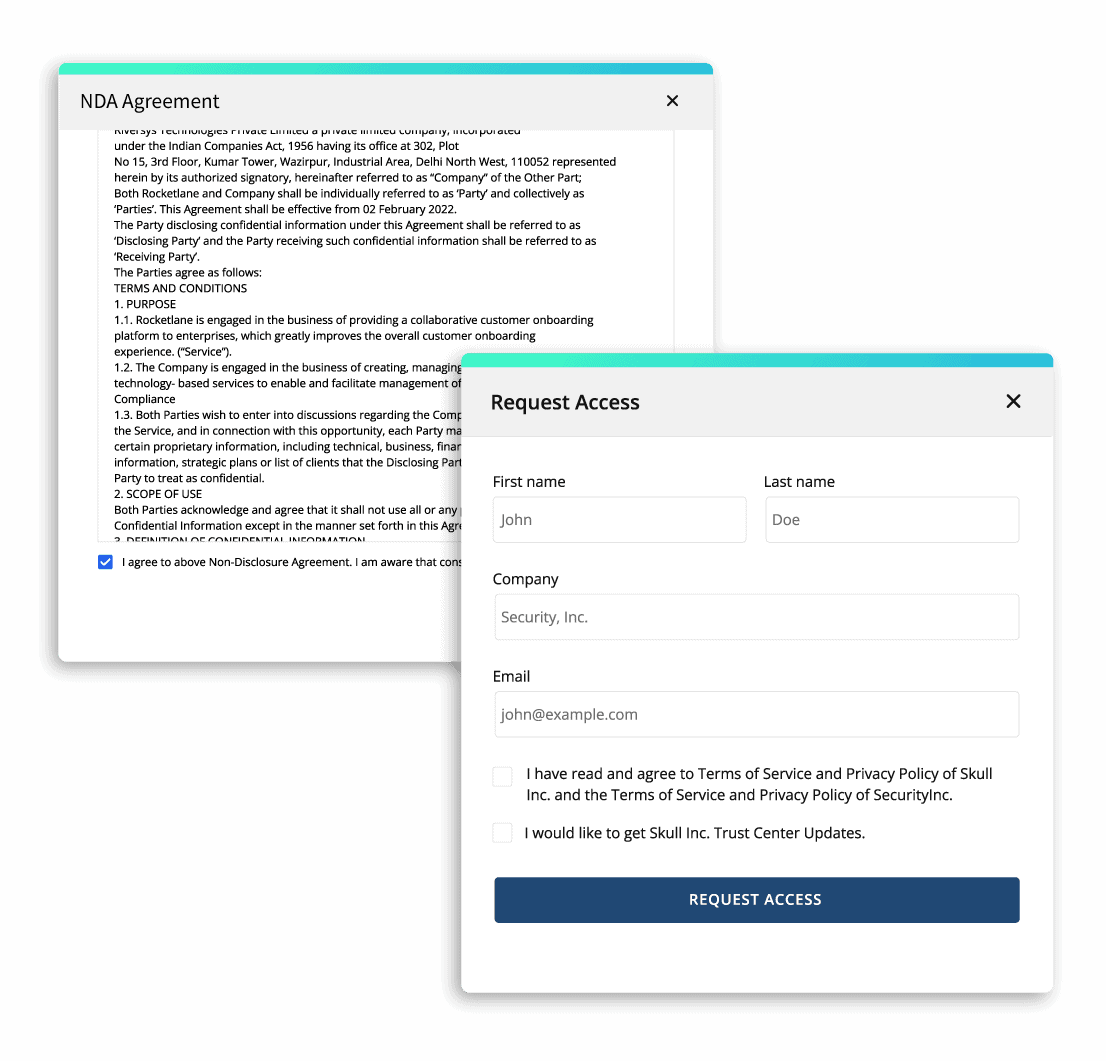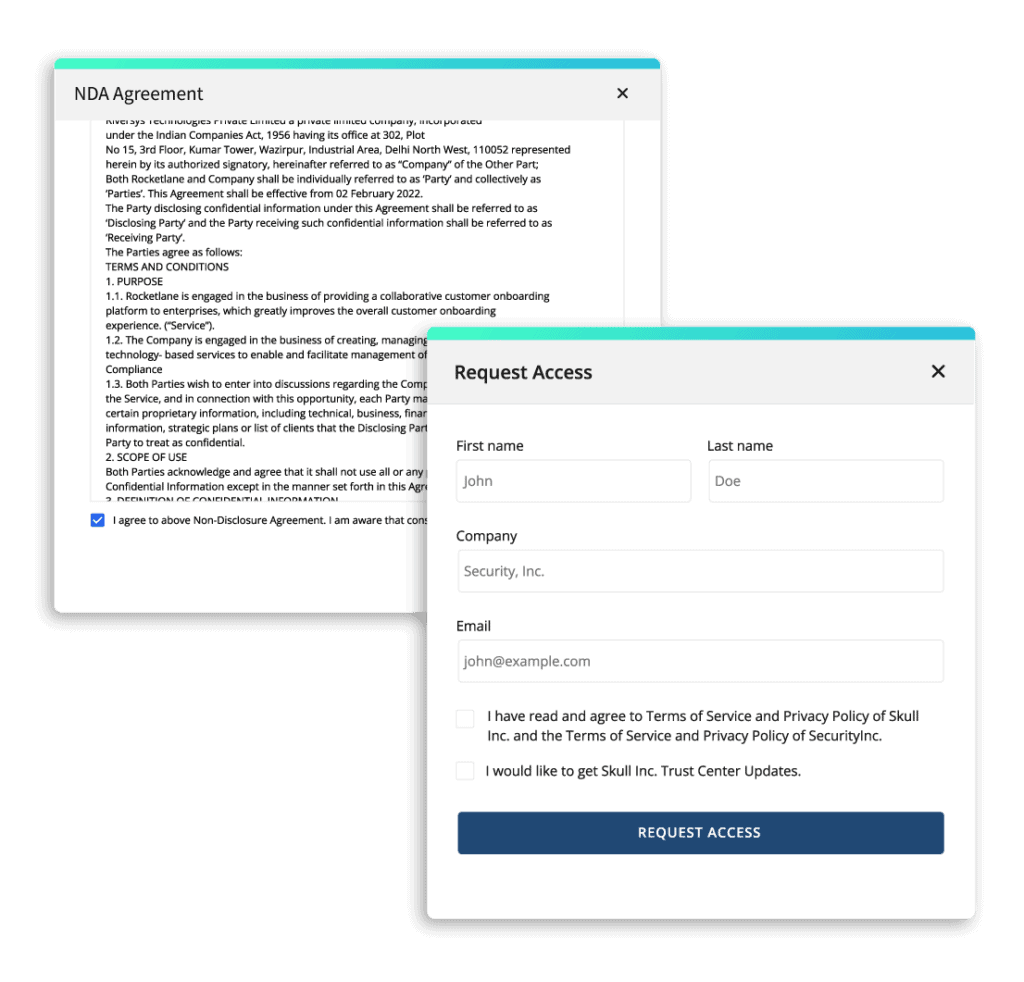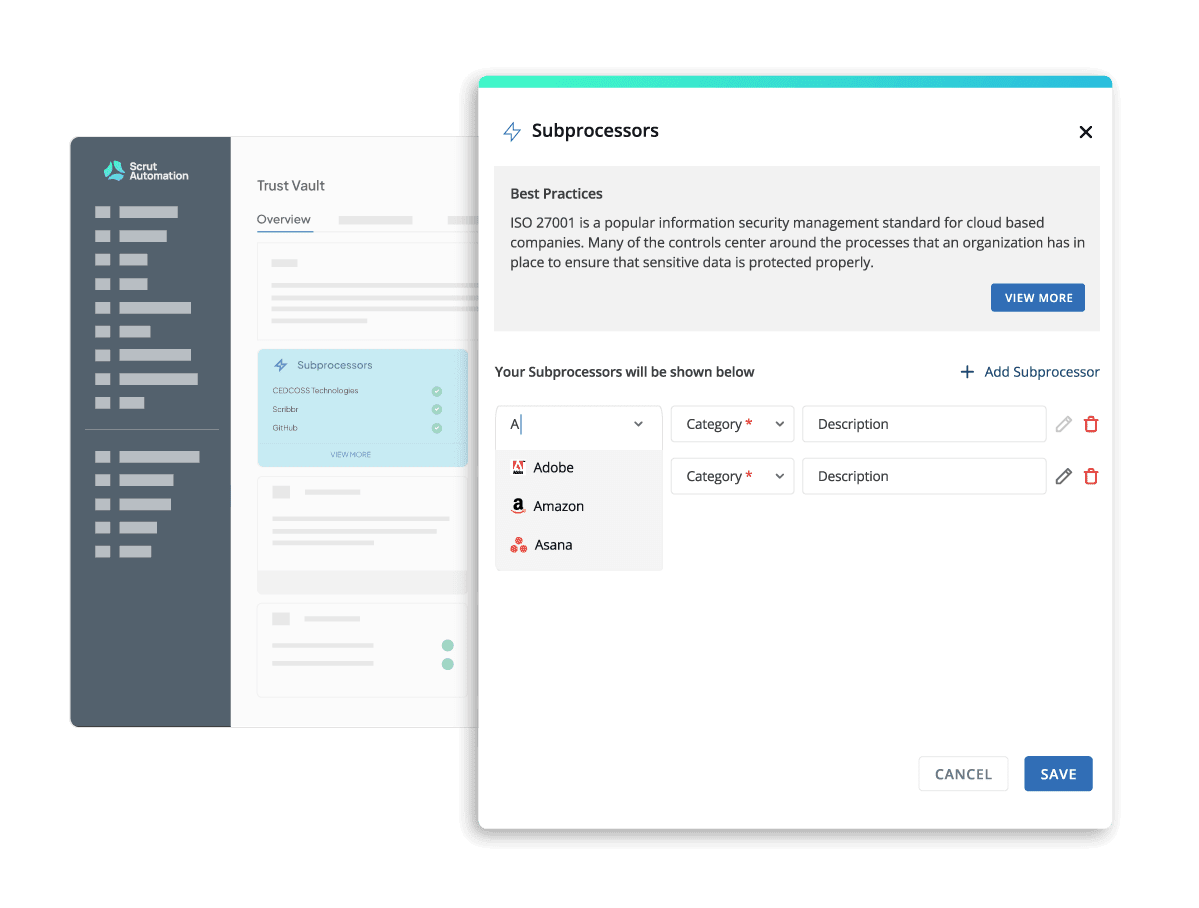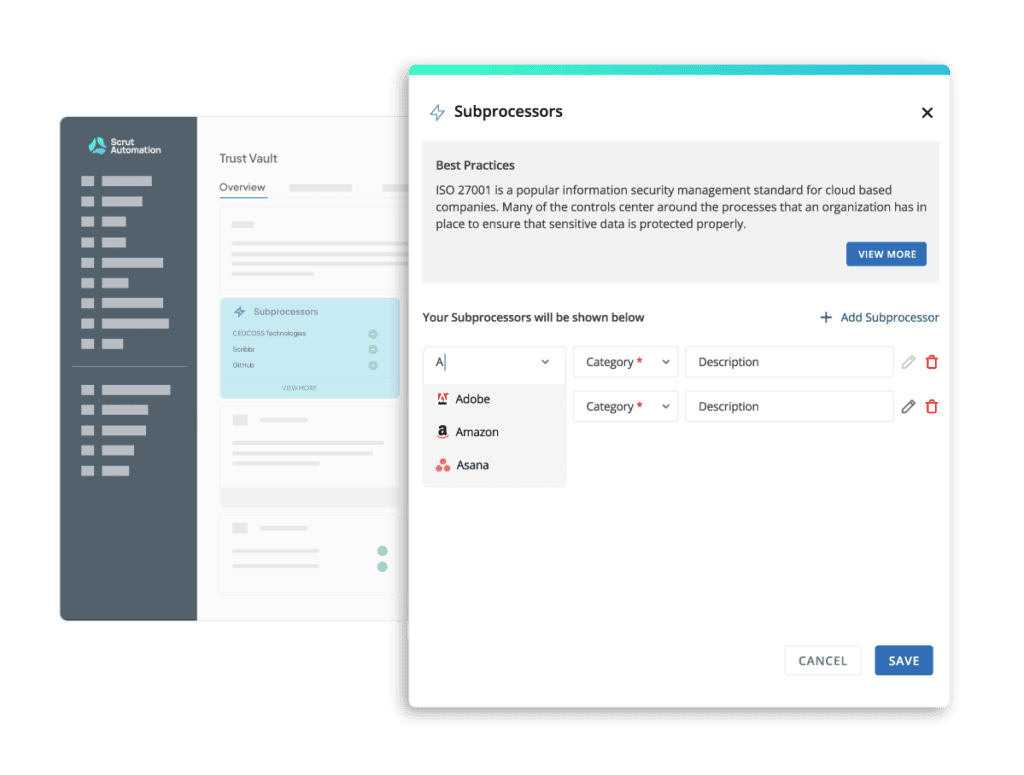 Automatically update subprocessors using smart GRC
The Trust Vault page automatically pulls your sub-processors from the underlying smart GRC platform, removing the need to manually update sub-processors to ensure compliance with privacy regulations.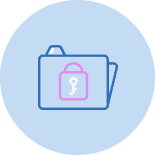 Customizable security page
Customized and branded Trust Vault page, integrated with your website.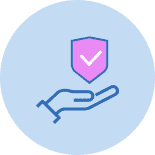 NDA-backed gated access is managed through admin control.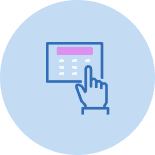 Enterprise authentication
SAML, SSO, and SCIM for hassle-free access.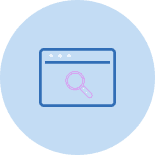 Searchable knowledge base
Centralized knowledge repository for all security-related queries.
On the top of the leaderboard
In Cloud Security, Cloud Compliance and Security Compliance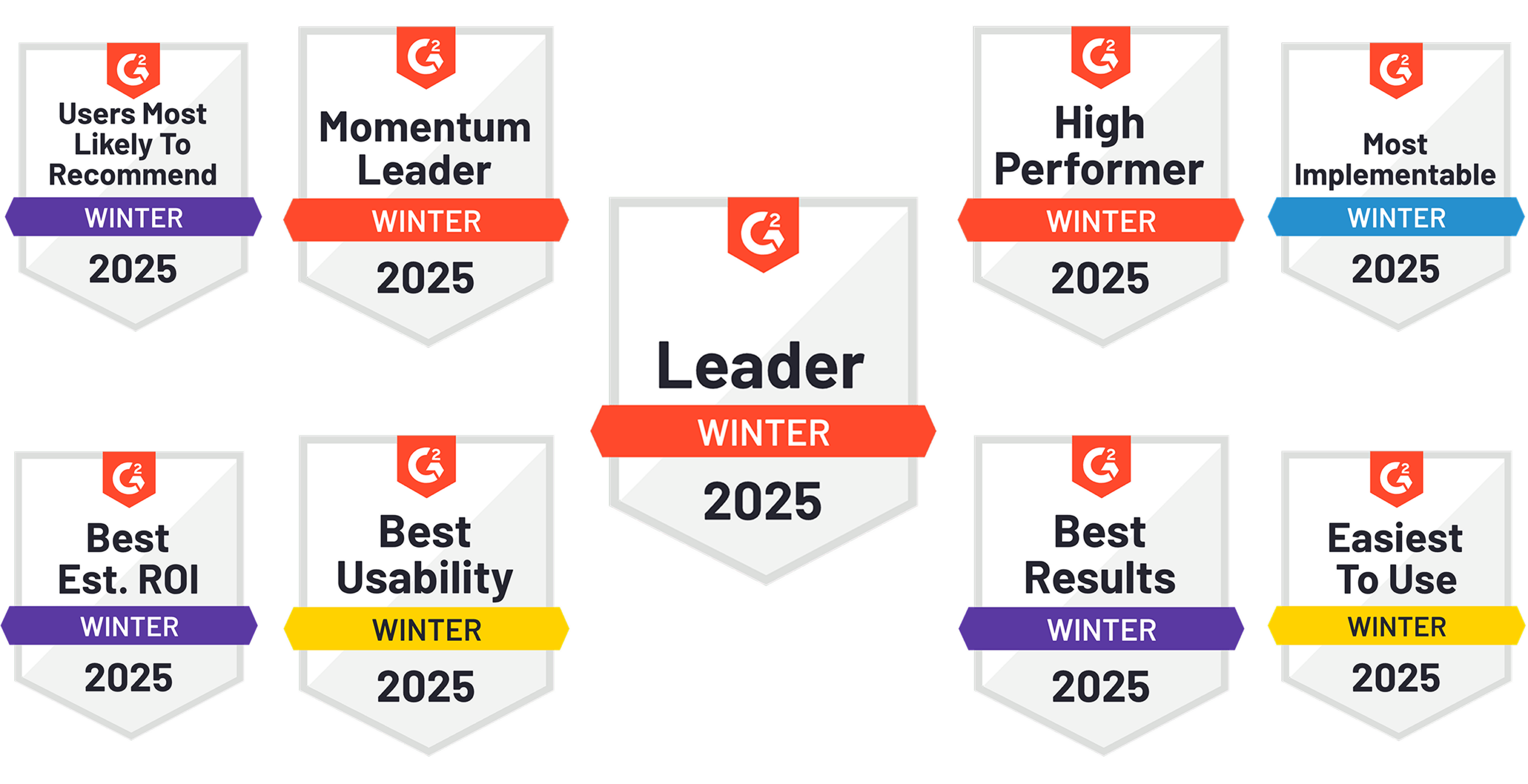 Frequently asked questions


---
What is Trust Vault?
Trust Vault helps you demonstrate your security and compliance posture publicly and transparently. With Trust Vault, you can build your own Security page on your website, customized to your brand identity.
How does Trust Vault help me?
Trust Vault automates requests for your security and compliance protocols through the public display of information security-related certifications, reports, and attestations, along with gated NDA-backed access to in-depth reports. Your most recent proofs, supported by the underlying smart GRC software, will be automatically updated on the Trust Vault page in all instances. It enables you to demonstrate your daily compliance management and security measures to internal and external stakeholders.
What can I customize on the Trust Vault page?
The Trust Vault page can be easily integrated with your website and customized to reflect your brand identity. You can update your company description, add your own colors, logo, and favicon, choose which controls to highlight and upload pertinent documents that you want to share with customers. Once configured, Scrut Automation's smart GRC tools automatically pull all the controls, records, and sub-processors in real-time.
How can I control who accesses my documents?
The Trust Vault comes with NDA-backed gated access control, which the admin manages. Any customer wishing to download detailed documents from your Trust Vault account can request access to do so. This is preceded by signing an NDA on the Trust Vault page itself. Once the NDA is signed, the admin will receive a notification, and they can decide to either approve or deny the request. If the request is approved, both the requestor and the admin will receive the relevant documents and the signed NDA.