Gain complete visibility on your
risk posture
---
Acquire the visibility you need to stay safe from threats and effectively convey the impact of risk on critical business activities. Scrut Risk Management provides a smarter way to help you recognize, evaluate, and reduce IT and cyber risk.
Identify risks across your landscape
Identify risks automatically – Scrut scans through your ecosystem to identify risks across the code base, infrastructure, applications, vendors, employees, access, and more. For others, use Scrut's pre-loaded risk library or create additional custom risks.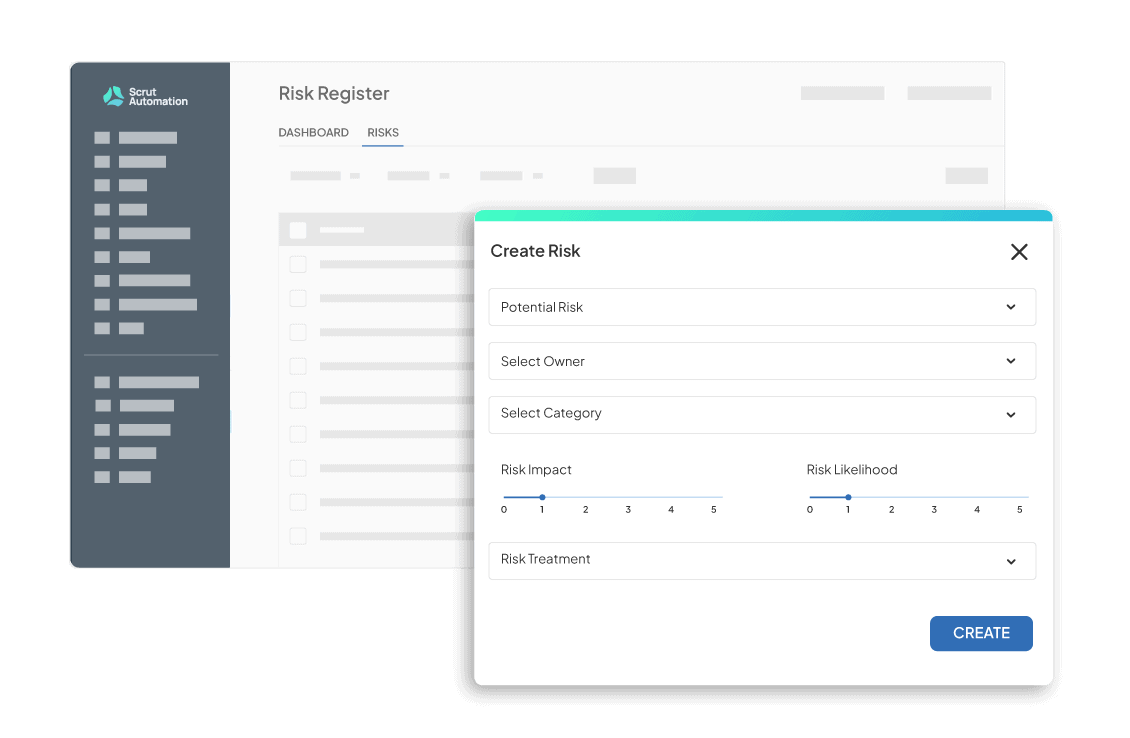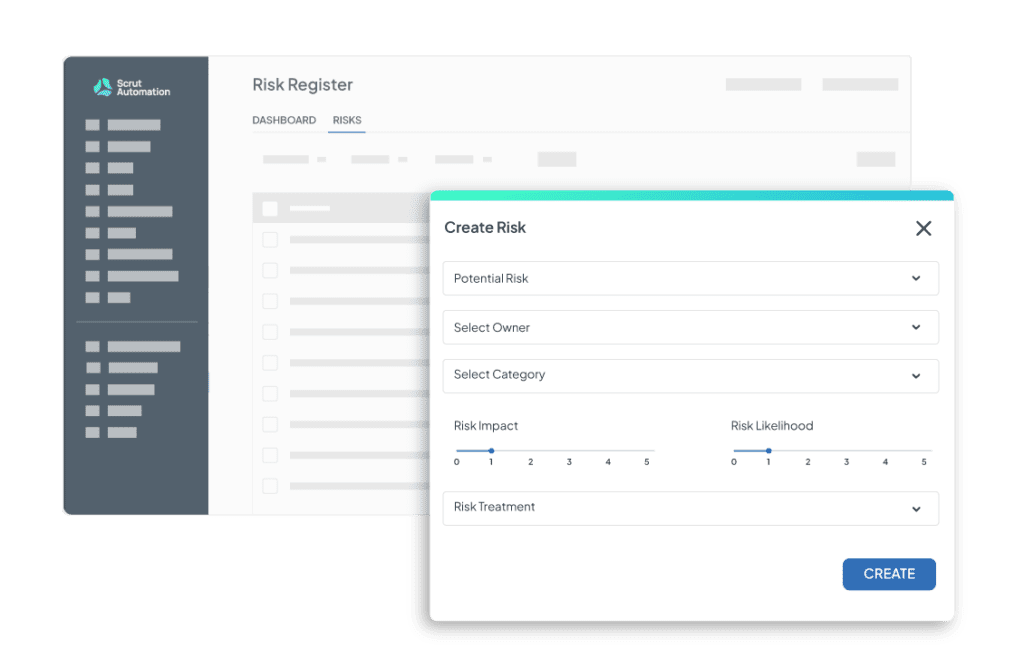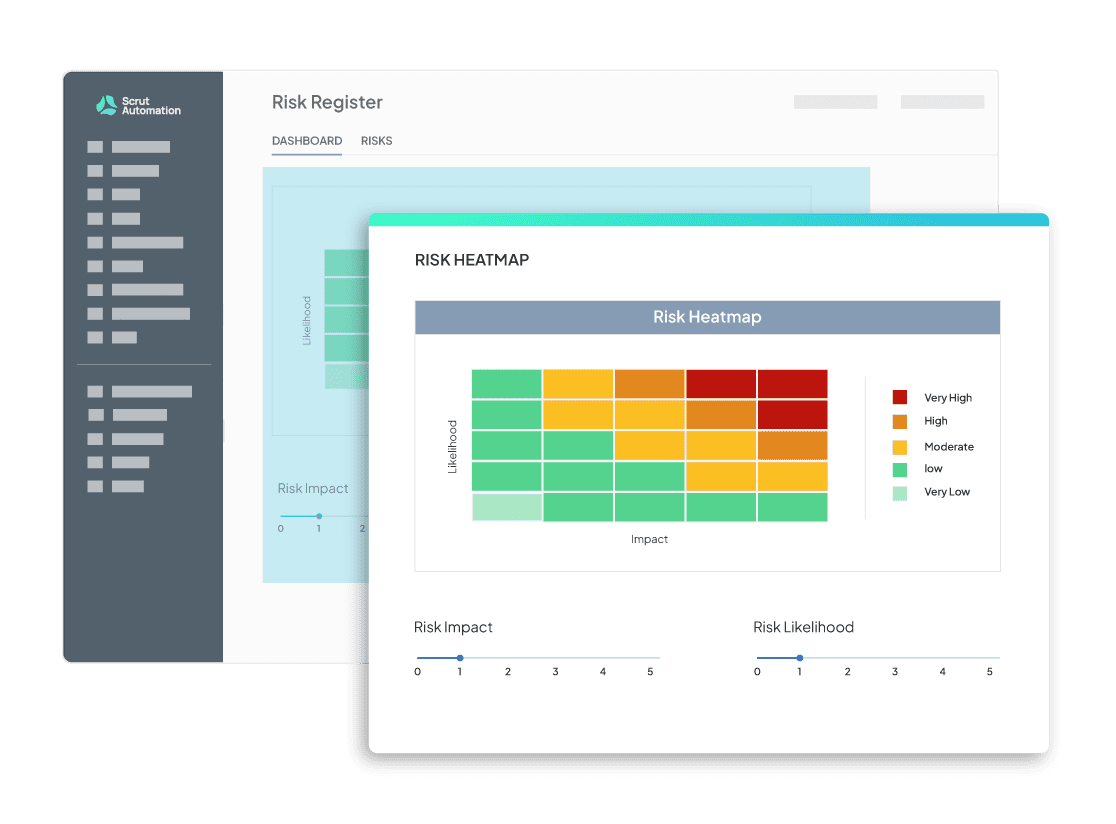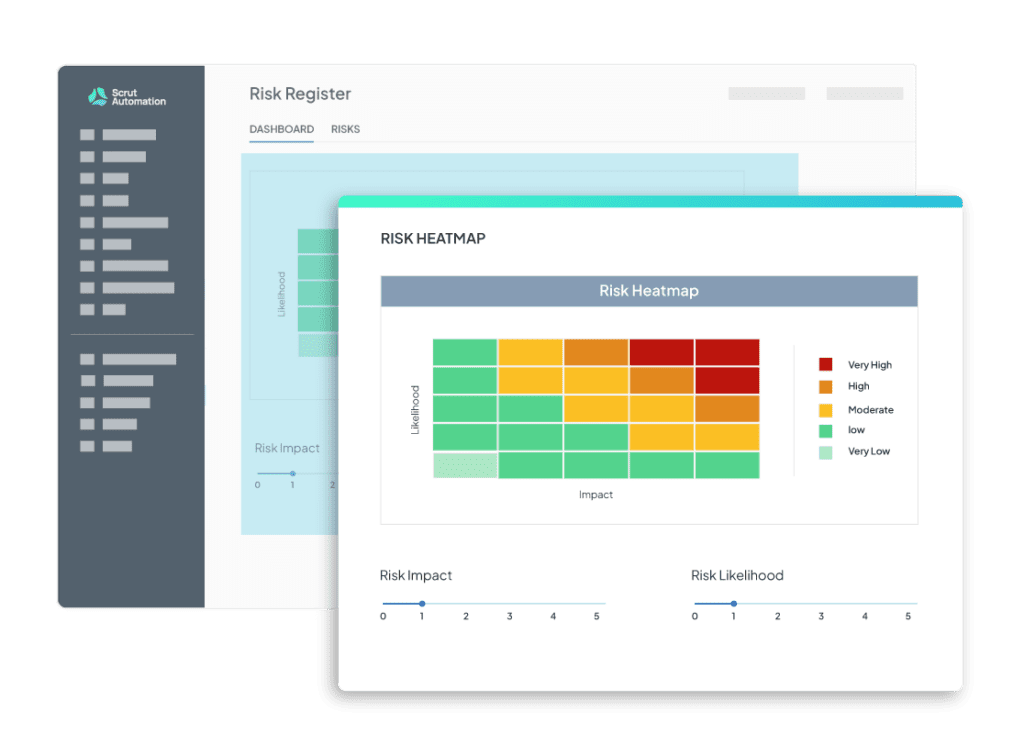 Quantify your risk profile with built-in expert-vetted scoring methodologies, and assess the impact of your treatment plans with inherent and residual scores. With Scrut, it's easy to understand your risk exposure, identify significant areas of risk, and mitigate them.
With Scrut, continuous risk monitoring is a reality. With easy-to-set-up alerts and notifications integrated with your favorite messaging and mail apps, you can rest assured that you will be on top of your risk posture.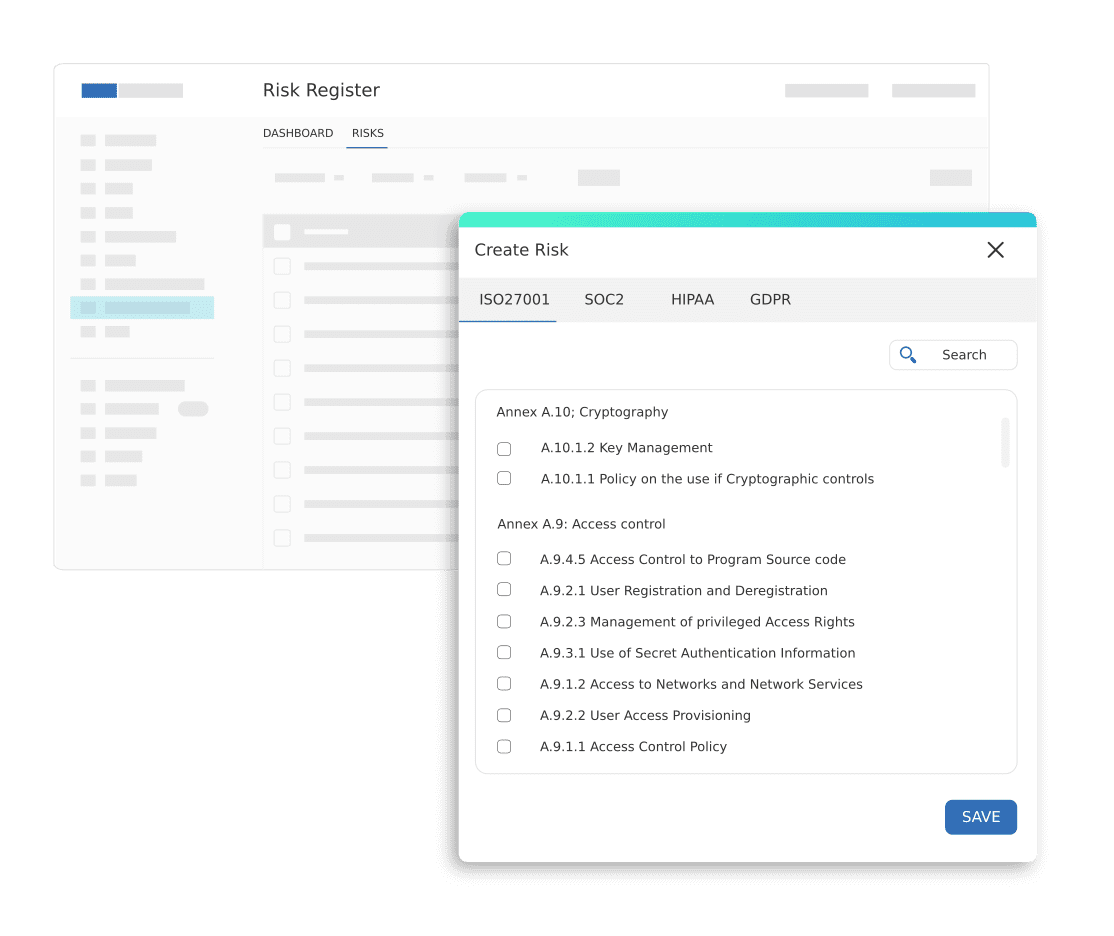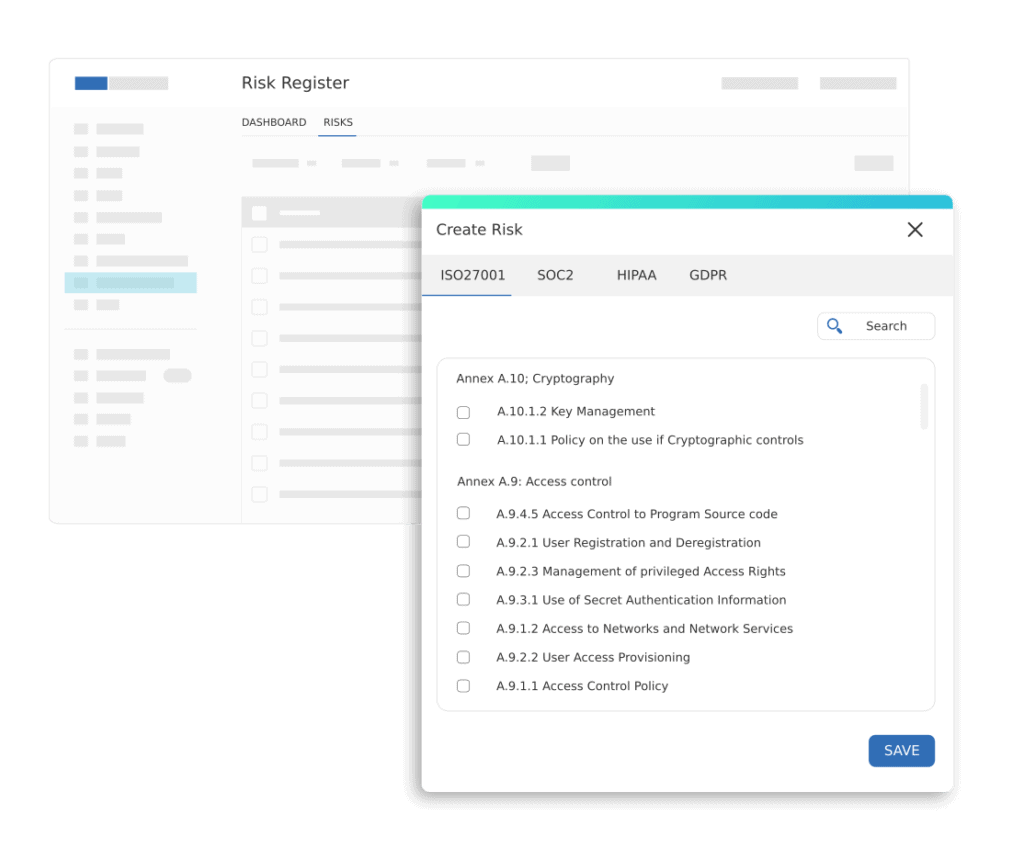 Map risks to compliance frameworks
Focus on the risks that matter, with risks pre-mapped to controls across popular infosec frameworks like ISO 27001, SOC 2, and the like. Stay compliant without needing to dig through the thousands of risk sources.
Intuitive, actionable dashboards
Clearly visualize, quantify, and communicate your risk posture relevant to your business priorities to understand the risk implications of strategic decisions.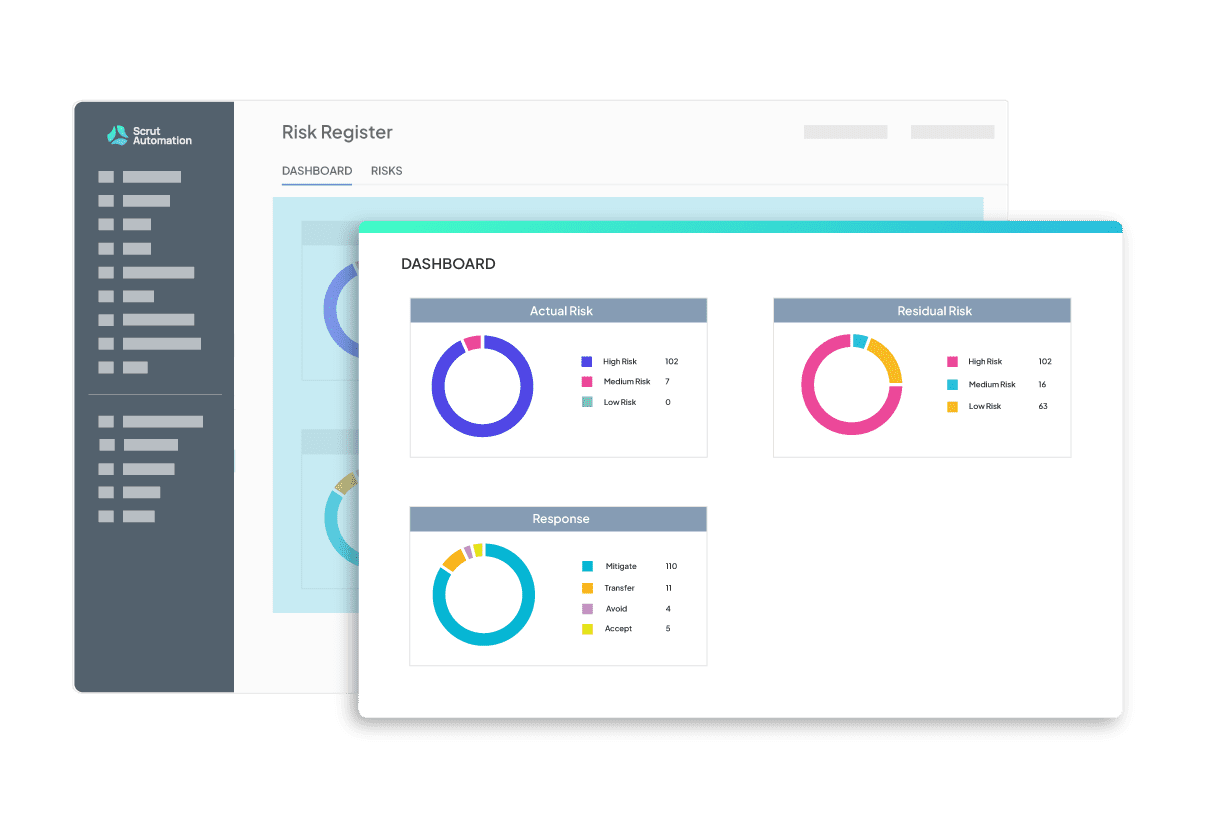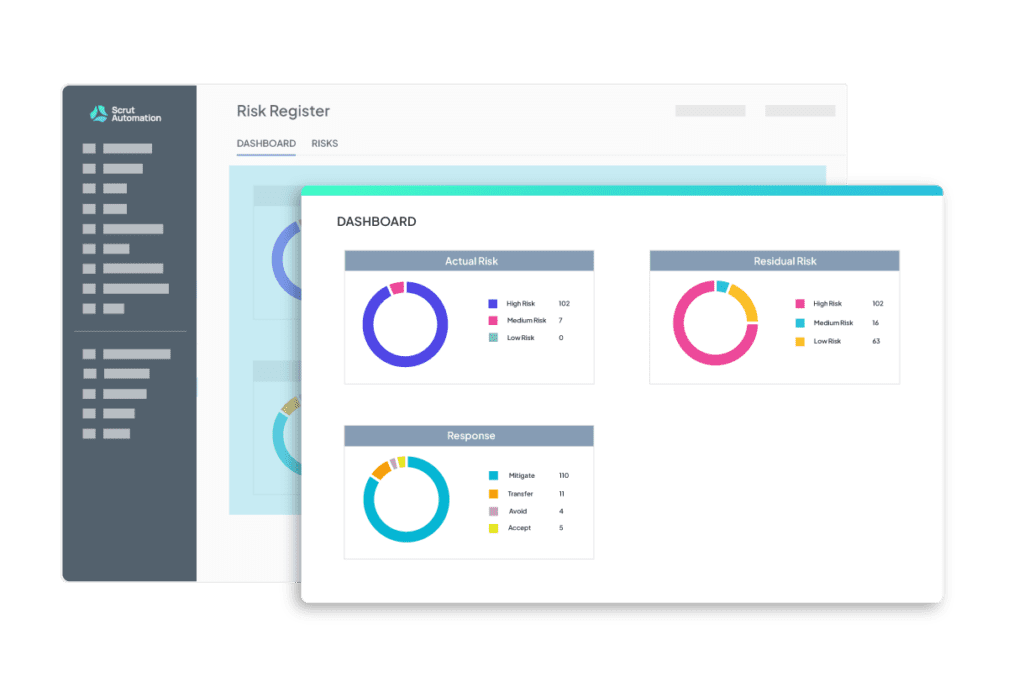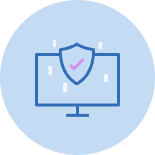 Build your risk register within minutes – choose from Scrut's risk library or add custom risks.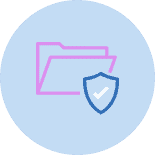 Build a treatment plan for each risk. Quantify your risk profile, both inherent and residual.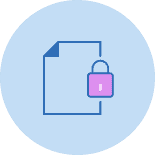 Continuous risk monitoring
Monitor your risk posture, and compliance with pre-mapped controls to SOC 2, ISO 27001 etc. in real-time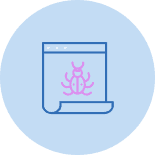 Ability to assign certain risks to specific team members to ensure complete coverage of risks.
On the top of the leaderboard
In Cloud Security, Cloud Compliance and Security Compliance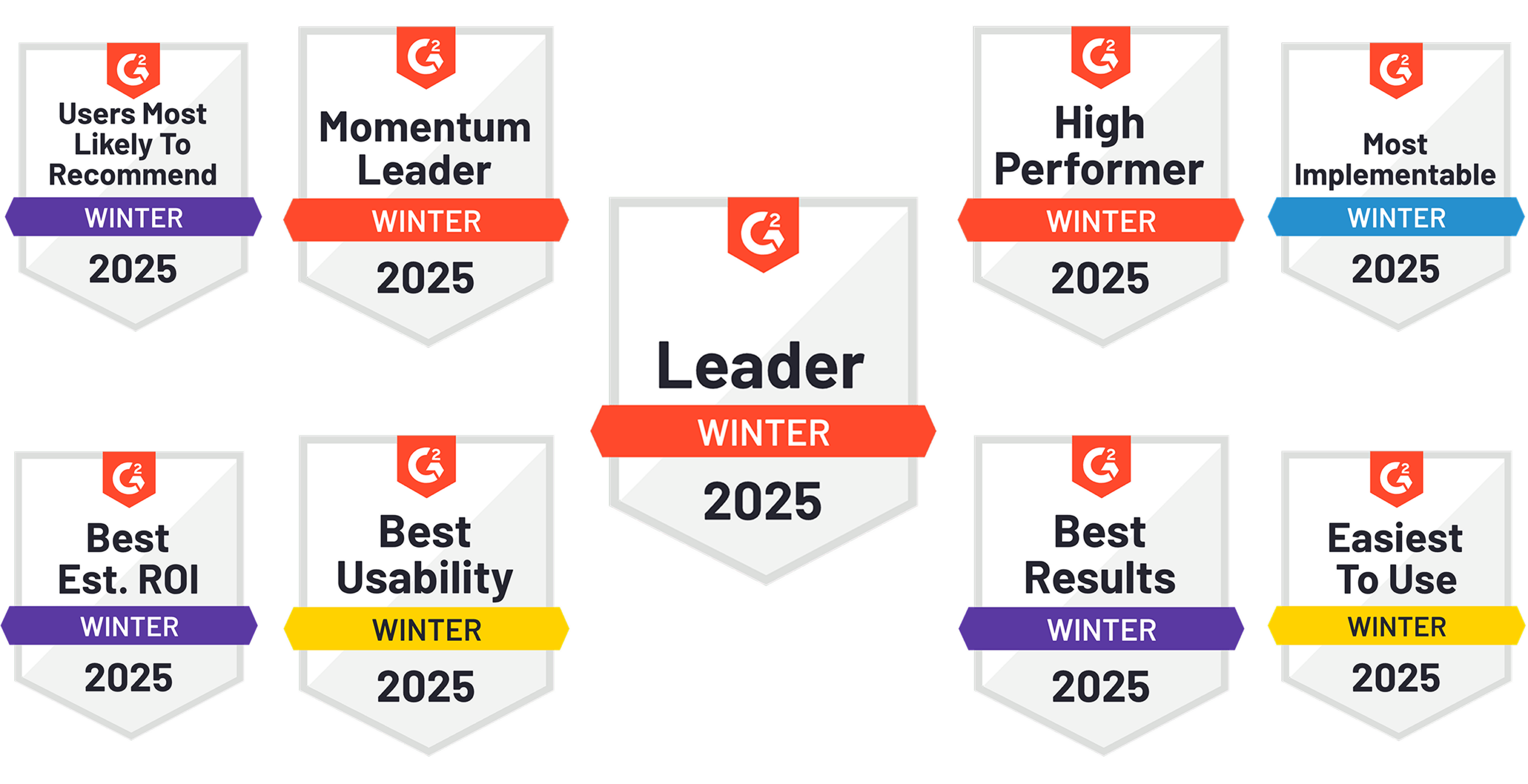 Frequently asked questions


---
How does the Risk Management Module work?
Scrut Risk Management provides a single window to help you identify, assess, and mitigate IT and cyber risk. It gives organizations the awareness required to stay ahead of threats and conveys the consequences of risk on high-priority strategic priorities. It's quick and easy to create new IT risk programs to better avoid, control, and mitigate risk with built-in scoring methodologies, expert-provided inherent risk scores, and automated workflows.
How can I use the Risk Register to manage threats?
Scrut Risk Management allows organizations to build and develop their own risk registers. Use the pre-loaded risk library or build custom risk, establish the treatment method, define mitigation workflows, and assign tasks – all in one place through Scrut Risk Management.
What are the benefits of using automated risk assessments?
Scrut Risk Management provides automated workflows for conducting risk assessments and executing treatment plans for risk remediation, acceptance, transference, or avoidance. This frees up your teams from time-consuming manual work and optimizes their bandwidth. Moreover, Scrut Risk Management improves visibility into an organization's risk posture by automatically rescoring risks in response to updates in related risks and corresponding mitigation tasks.