CCPA compliance on
steroids
Strengthen your CCPA compliance posture with pre-built
controls and continuous compliance monitoring
Book Your Free Consultation Call

---
Strengthen your infosec program
Manage everything from cloud risk assessments, control reviews, employee policy attestations,
and vendor risk through the platform. Identify compliance gaps so you can focus on what to fix.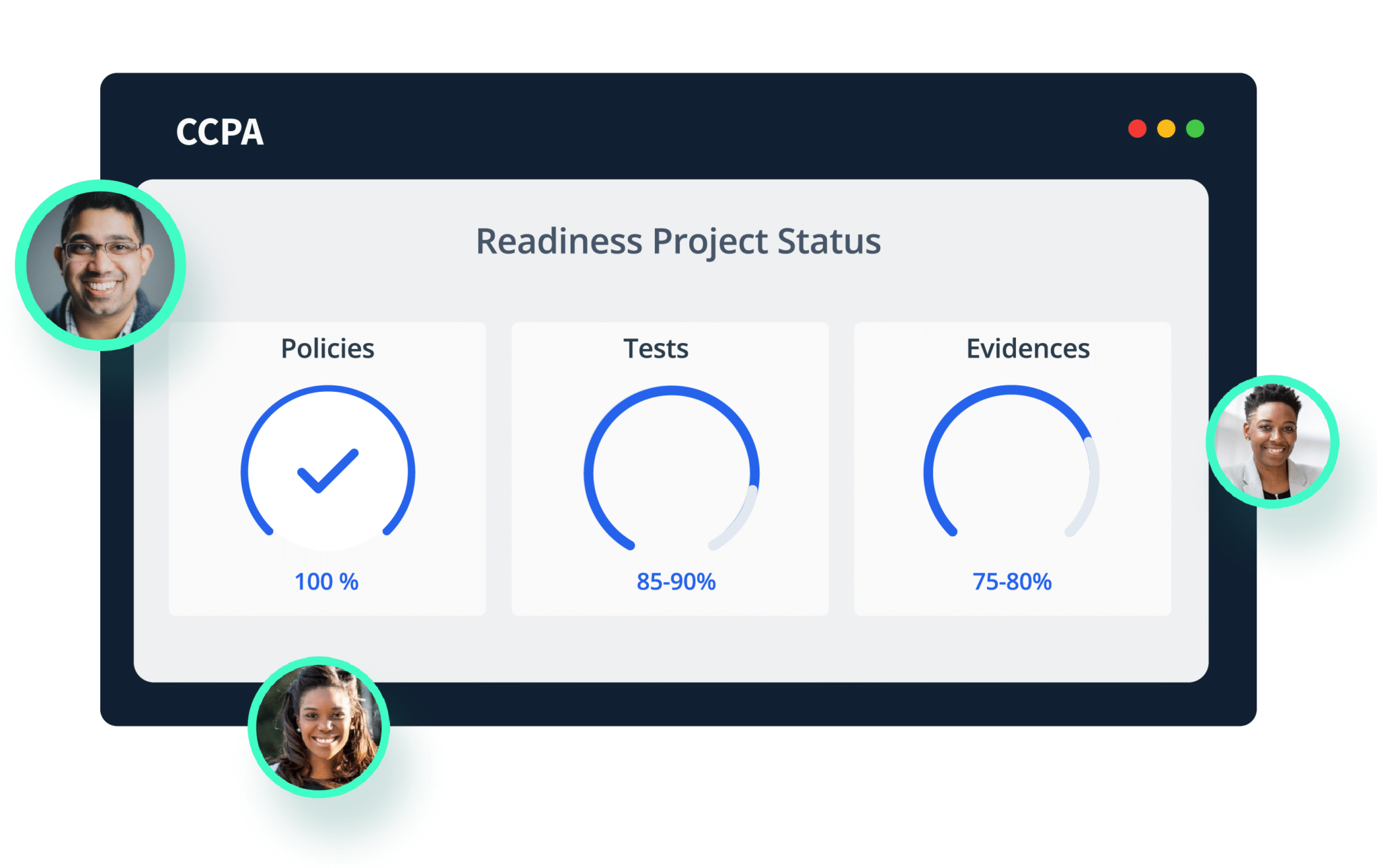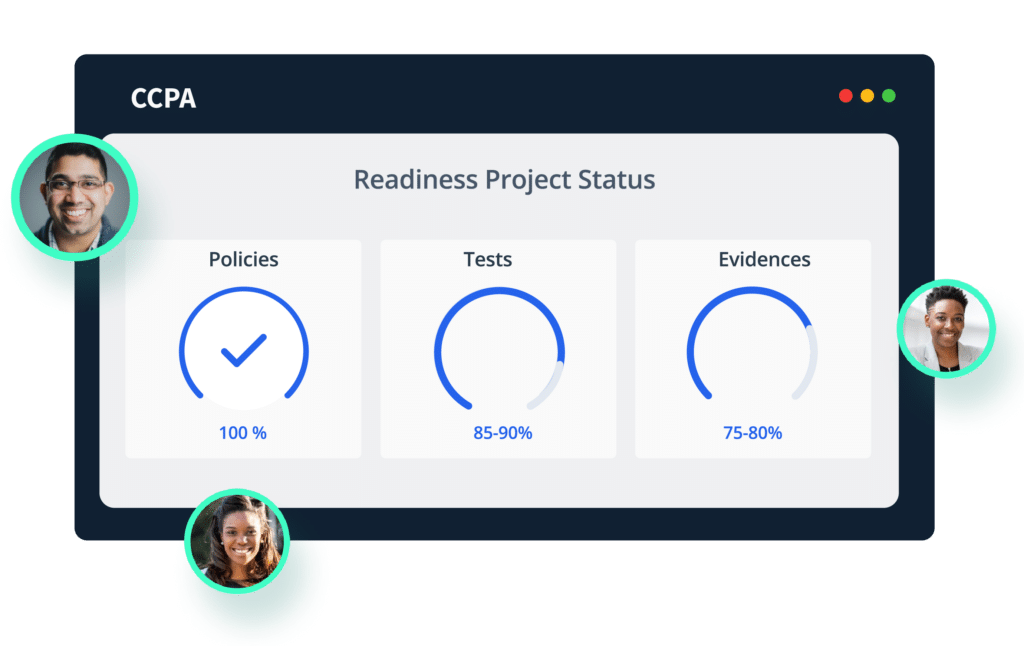 Get CCPA audit-ready in weeks, not months
Stay compliant, without manual effort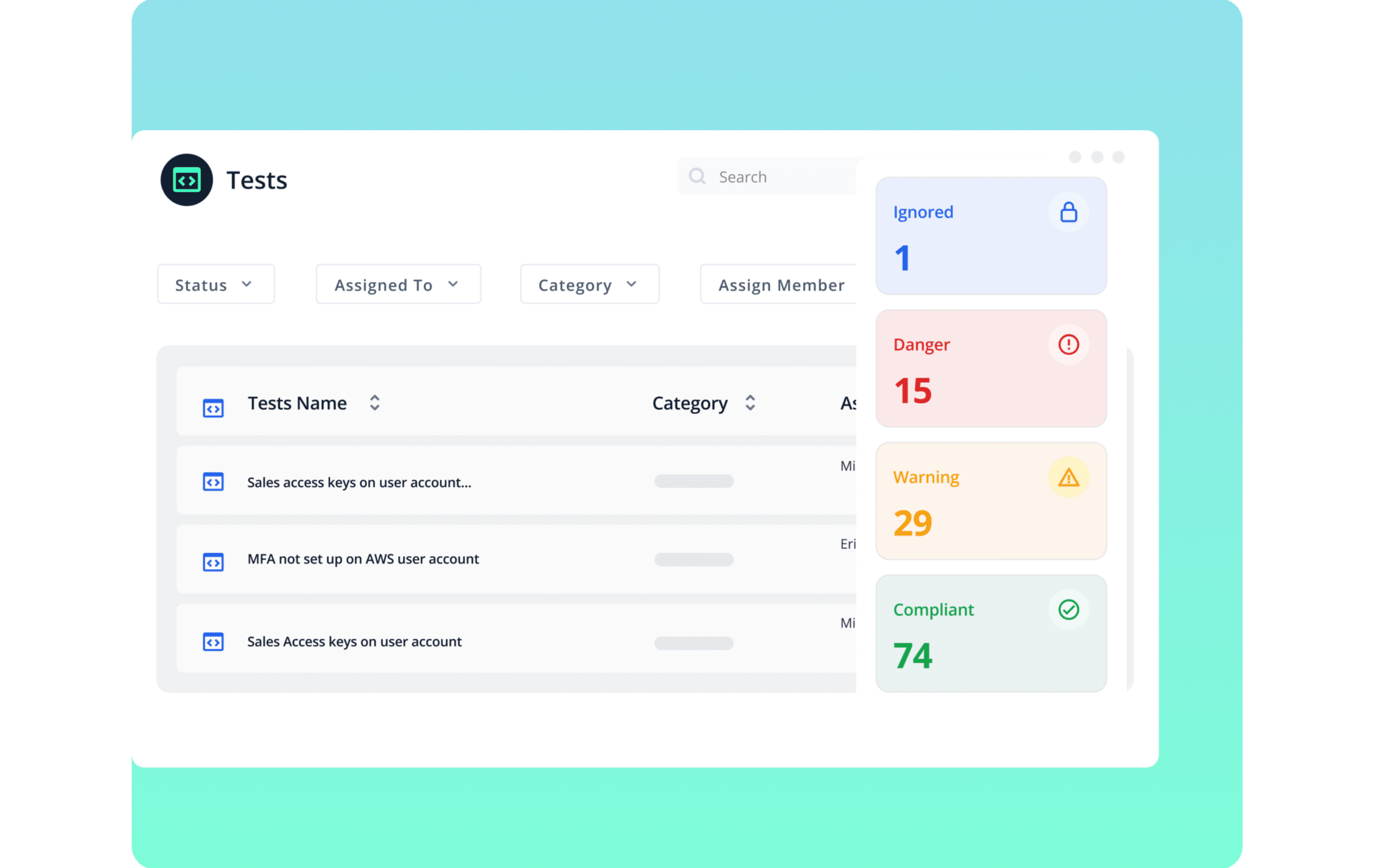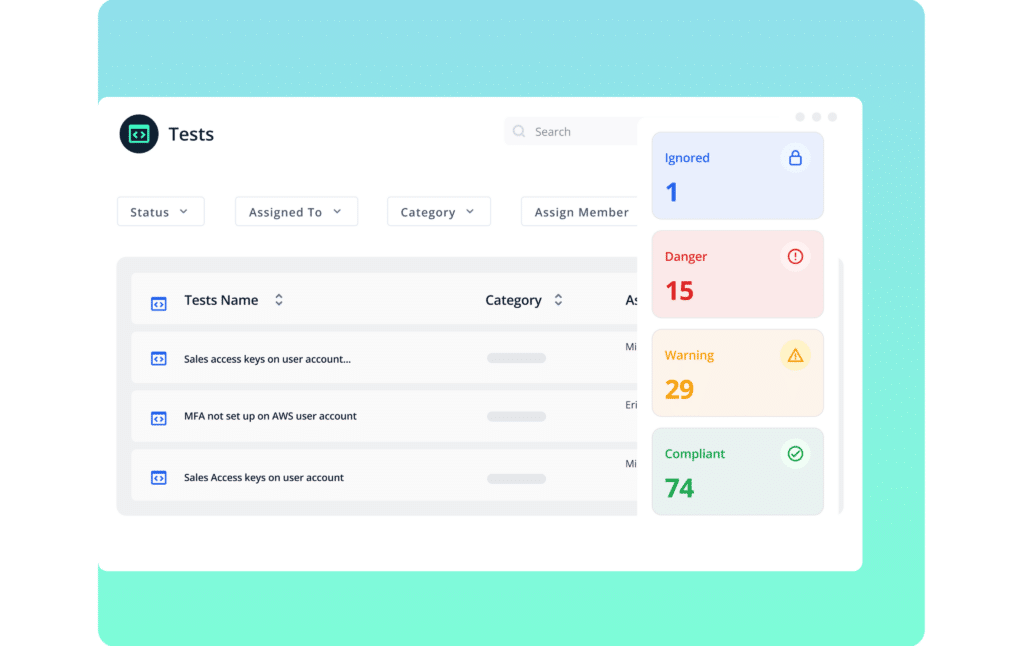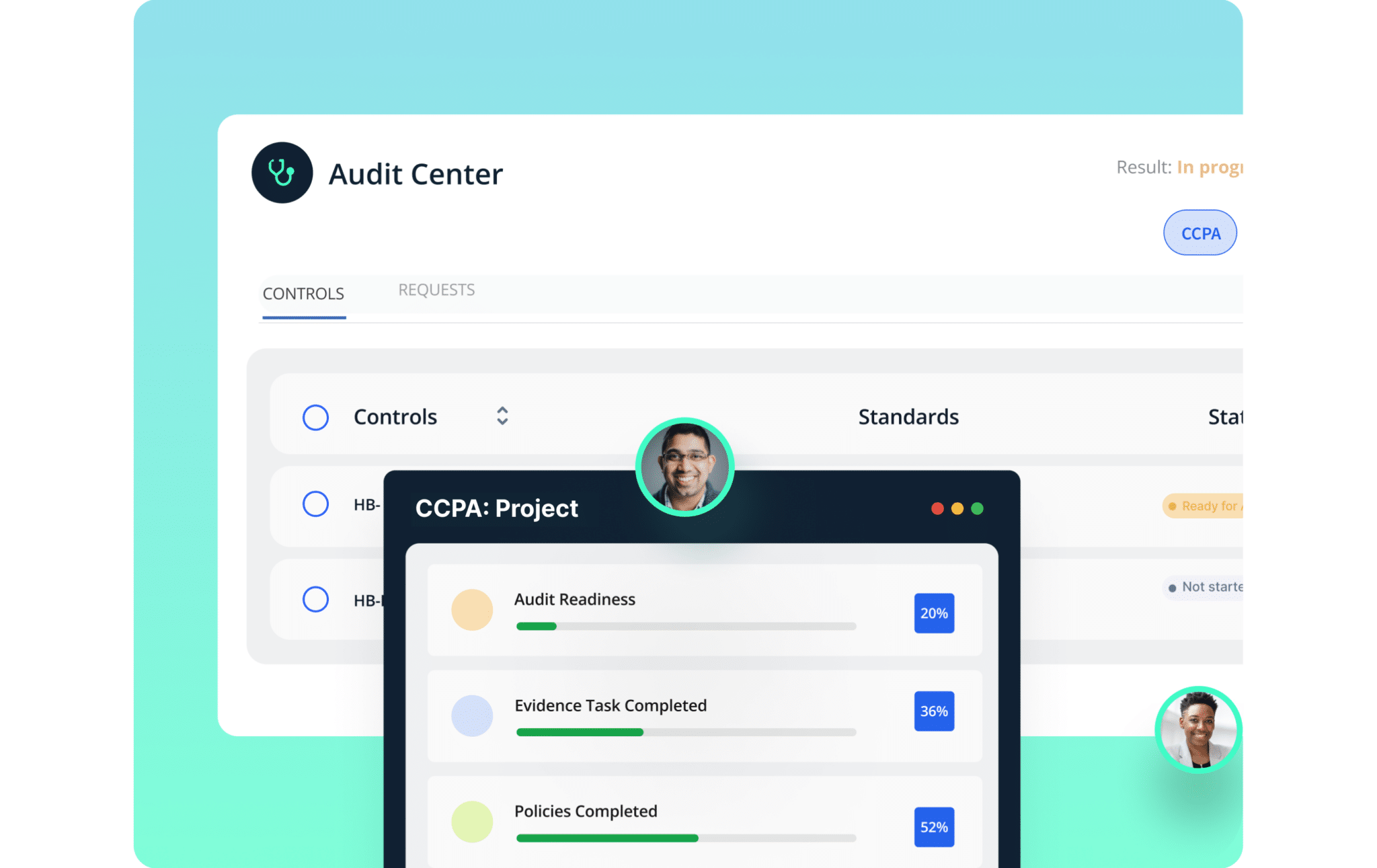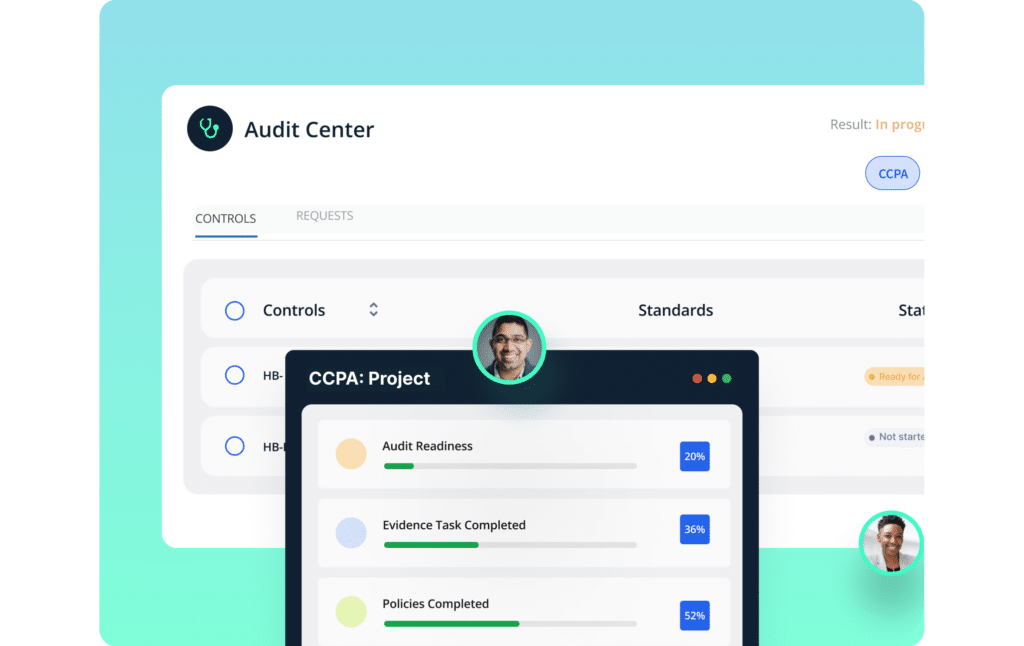 Accelerate audits, with seamless collaboration
Security with scale, without slippages
Recognized as a G2 Leader
On top of the leaderboard
With Scrut, compliance is:
How Scrut Automation Works
Frequently asked questions


---
What is CCPA compliance?
The California Consumer Privacy Act (CCPA) is the USA's first comprehensive privacy law. Effective January 2020, CCPA gives California consumers a variety of privacy rights. Businesses governed by the CCPA will have a number of obligations to their customers, including disclosures, GDPR-like consumer rights, an 'opt-out' for certain data transfers, and an 'opt-in' requirement for minors.
What distinguishes CCPA from GDPR?
In contrast to GDPR, the CCPA only applies to residents of the state of California in the United States. The EU's citizens are covered by the GDPR (EU). Furthermore, while the basic premise of both laws—namely, that people have certain rights over their personal data—is the same, the specific rights that each law provides are somewhat different.
Why is it important to be compliant with CCPA?
Many of the CCPA's rights granted to Californians are similar to the GDPR's rights, including disclosure and consumer requests similar to DSR requests, such as access, deletion, and portability. Organizations that implement CCPA privacy compliance measures typically have stronger security and risk management controls in place to protect themselves from privacy risks
What are a few advantages of complying with the CCPA?
With the help of the CCPA, organizations must be more accountable to consumers and more transparent regarding the data they collect and how they put it to use. Organizations benefit more from CCPA compliance in terms of competitive advantage. It allows them to reach a broader audience and draw clients who are more likely to favor businesses that respect their privacy. Organizations that establish proper measures for CCPA privacy compliance also showcase better security and risk management in their daily operations.
Is compliance with CCPA legally required?
For-profit organizations must comply with the CCPA if they process the personal data of California residents. The organizations for whom CCPA is mandatory – irrespective of location – can be recognized in one of the following ways: 
(A) If they have annual gross revenues of more than $25,000,000
(B) If they buy, receive, sell, or share for commercial purposes the personal data of 50,000 or more consumers, households, or devices each year, or
(C) they get 50% or more of their annual revenues from California residents.
What Does the CCPA mean for people as opposed to organizations?
The CCPA privacy law gives residents of California the right to know which data is being collected and how it is being used. The right to have their PI removed and the right to be treated equally when exercising their CCPA privacy rights are also provided to the residents.
Organizations that are governed by the CCPA are required to respect these rights in their everyday operations. Additionally, they must describe their privacy policies in their online privacy statement, which among other things, must describe how the organization gathers and uses individuals' personal information.
What is the maximum amount that a company can be fined for non-compliance?
The private right of action under the CCPA is limited to data breaches. Damages under a private right of action can range from $100 to $750 per incident and per consumer. The California Attorney General may also enforce the entire CCPA, with a civil penalty of up to $2,500 per violation or $7,500 per intentional violation.
Are organizations required under the CCPA to get employees' consent before collecting their personal information?
No. The company need not take a person's consent before collecting or using their personal information. The concept of CCPA comes into the picture if the company intends to sell information.
What exactly is considered personal information?
PI can be any information about an identified or identifiable individual. There is no distinction between a person's personal, public, or professional roles. The defined term 'personal information' roughly corresponds to the GDPR term 'personal data.' However, CCPA does include family and household data.
Why is CCPA Challenging?
The CCPA was launched in 2020, and it stipulated organizations uphold a long list of "consumer" legal rights to control the use of California residents' personal data. Non-compliance with the CCPA can result in regulatory and civil enforcement actions, as well as significant monetary penalties for organizations. The challenges underlying CCPA compliance include limited implementation time, unstructured data management systems, and compliance with multiple state data privacy laws.