Businesses that lack experience may find it challenging to navigate SOC 2 compliance. To make the process less overwhelming, compliance automation tools can be a helpful solution. These tools can manage routine tasks such as identifying risks and managing workflows. As with any solution, there are advantages and disadvantages to using automation tools for compliance, which we will explore in this article.
SOC 2 compliance is a security framework established by the American Institute of Certified Public Accountants (AICPA) that outlines how businesses should safeguard customer data against unauthorized access, security incidents, and other threats.
According to Verizon's 2022 Data Breach Investigations Report, 82% of breaches involved the human element, which included social attacks, errors, and misuse. Companies are dealing with an expanding threat landscape, so data security is a top priority. A data breach can cost millions, not to mention damage to one's reputation and loss of customer trust. SaaS companies can achieve various standards and certifications to demonstrate their commitment to information security.
A SOC 2 Type I report attests to the controls in place at a service organization at a specific time. A SOC 2 Type II report attests to controls at a service organization over a significantly longer period, typically 3 to 12 months. The five trust service criteria subject to SOC2 audits are Security, Availability, Processing Integrity, Confidentiality, and Privacy.
Key Challenges of Achieving & Maintaining SOC 2 Compliance
Below listed are the challenges that one might face while going through the SOC 2 compliance journey:
All parties must be aware of each control requirement to avoid misunderstanding during audit interviews and turning into cases of non-compliance in your audit report. Get leadership involved early and on board with the process.
When preparing for SOC 2, it's crucial to devote people and resources specific to the task. Without it, you run the risk of a report mentioning control exceptions or a holdup in the audit itself.
Making sure your systems, such as solution architectures and network designs, are well documented and kept audit-ready is a part of lowering security and operational risk.
Lastly, obtaining a SOC 2 audit report is a significant milestone but it should not be viewed as the end goal but rather as a starting point. Maintaining SOC 2 compliance requires regularly reevaluating and regularly improving your policies, processes, and tools.
Automation Tools for SOC2 Compliance
Compliance automation employs technology to automate compliance processes previously performed manually by employees. Normally, you'd have to update spreadsheets and take screenshots as evidence during your audit review. Compliance software integrates with your existing technology stack to gather that data. Businesses can use compliance automation technology to streamline compliance-related workflows such as risk assessments, control evaluations, testing, and risk remediation.
According to AICPA criteria mapping, SOC 2 and ISO 27001 have approximately 80% overlapping requirements. Both are critical security frameworks for growing businesses looking to expand globally. Rather than starting from scratch, compliance software can assist you in mapping your SOC 2 work to other frameworks. It will be faster and easier to obtain additional certifications, avoiding duplication of effort. The best compliance automation software includes pre-built content for common standards like HIPAA, GDPR, ISO 27001, PCI DSS, and others.
The Advantages of SOC 2 Compliance Automation Tools
The advantage of using automation tools for SOC 2 compliance is that they provide a unified view of everything compliance-related. This includes a dashboard that provides an overview of cloud risk assessments, control reviews, employee policy attestations, and identification of compliance gaps, allowing the compliance team to focus on areas that need to be fixed.
Compliance in a single unified view: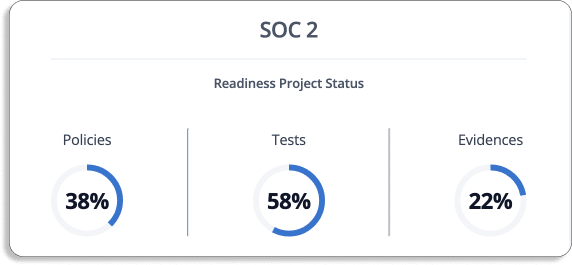 Scrut Automation provides an easy-to-use dashboard with quick insights into your compliance and information security posture. From a single dashboard with detailed monitoring and feedback, you can check your compliance status, upload policy evidence, send security surveys, and identify deviations.
Scrut's policy library is a feature that can be utilized to set up a SOC 2-compliant information security program quickly. The library includes over 50 pre-built policies that can be used as it is or customized to meet an organization's specific needs.
The built-in editor allows the compliance team to edit and review the policies by Scrut's SOC 2 compliance experts to ensure they meet the standards.


In addition to the pre-built policies, Scrut allows organizations to upload their policies, providing flexibility and the ability to align with the organization's existing policies.
Scrut's onboarding assistance from its SOC 2 compliance experts can provide guidance and support for implementing the policies, ensuring that they are properly implemented and in compliance with SOC 2 standards.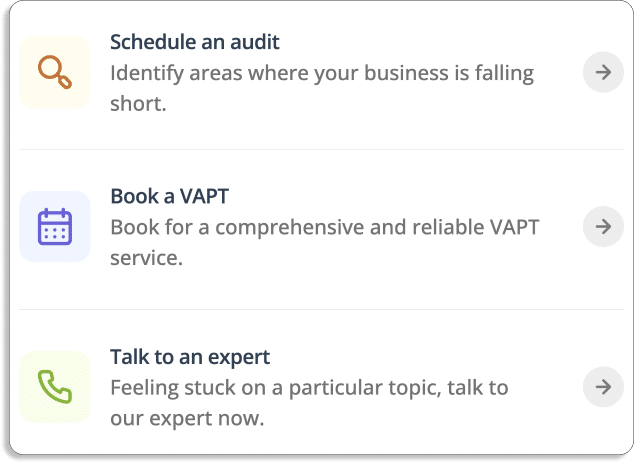 The experts ensure that the organization's SOC 2 compliance program is set up correctly and provide best practices for maintaining compliance over time.
Actively monitor and stay on top of your compliance posture:
Users can identify gaps and critical issues in real-time with continuous automated control monitoring, reducing costs and resources wasted doing manual work. The platform maintain daily compliance by staying on top of your compliance posture with automated, configurable alerts and notifications.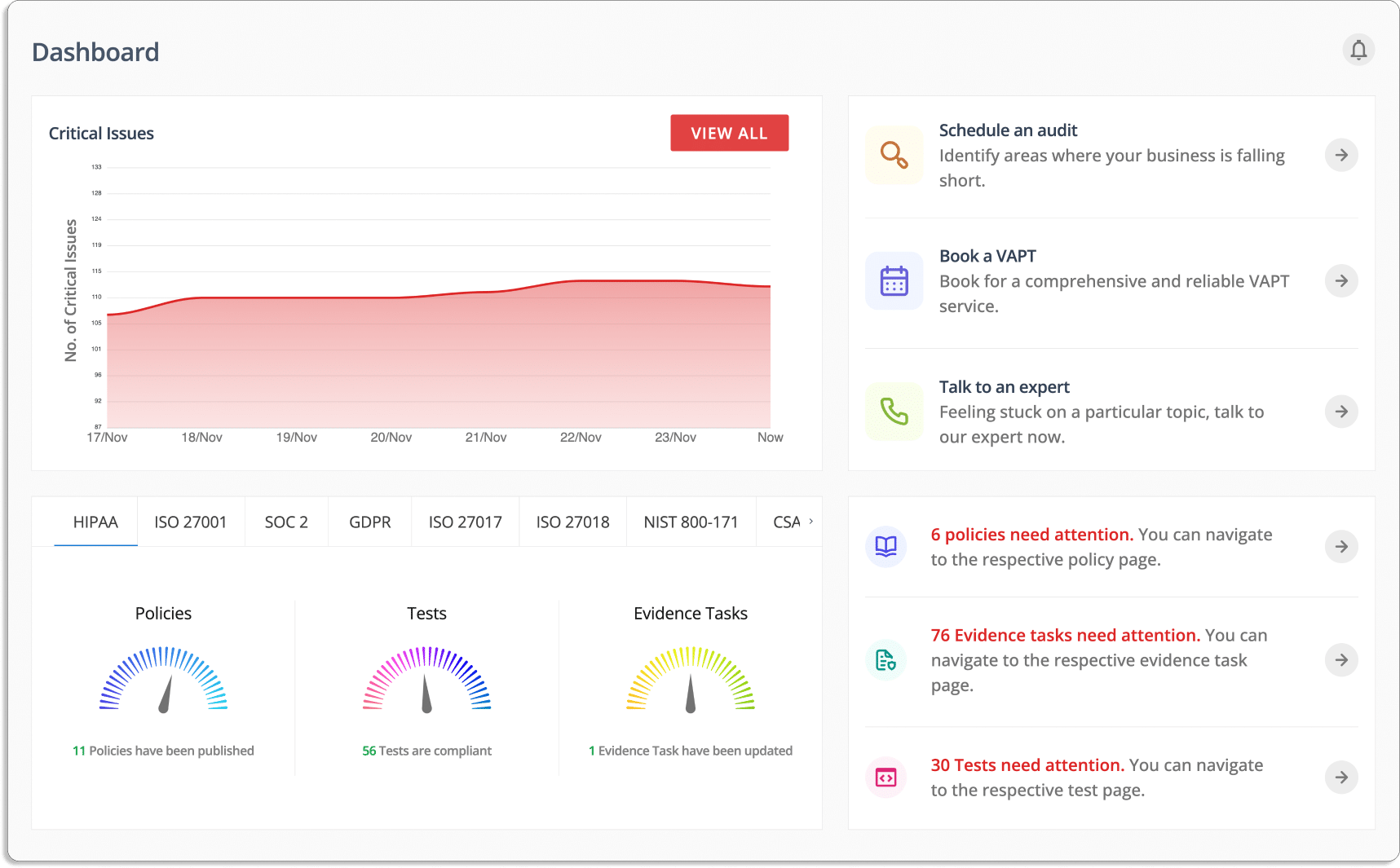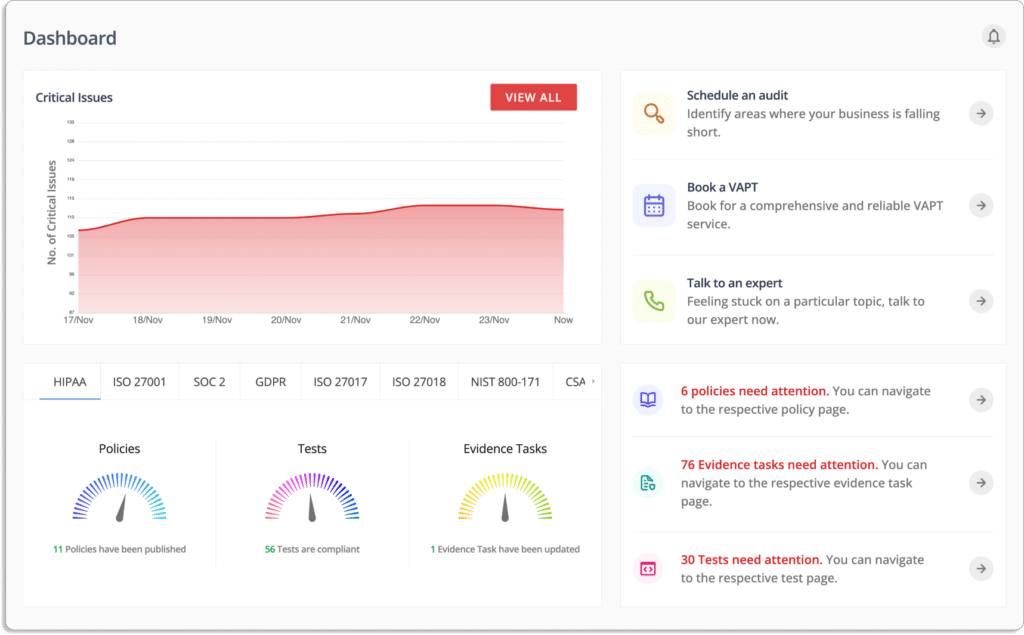 As shown in the above screenshot, the Scrut platform offers a real-time and unified view of risks and compliance and contextual insight to ensure your organization's security.
Using the tool, you can review the summary of each SOC 2 policy, including the compliance status, clauses, and controls that can be assigned to an individual for responsibility.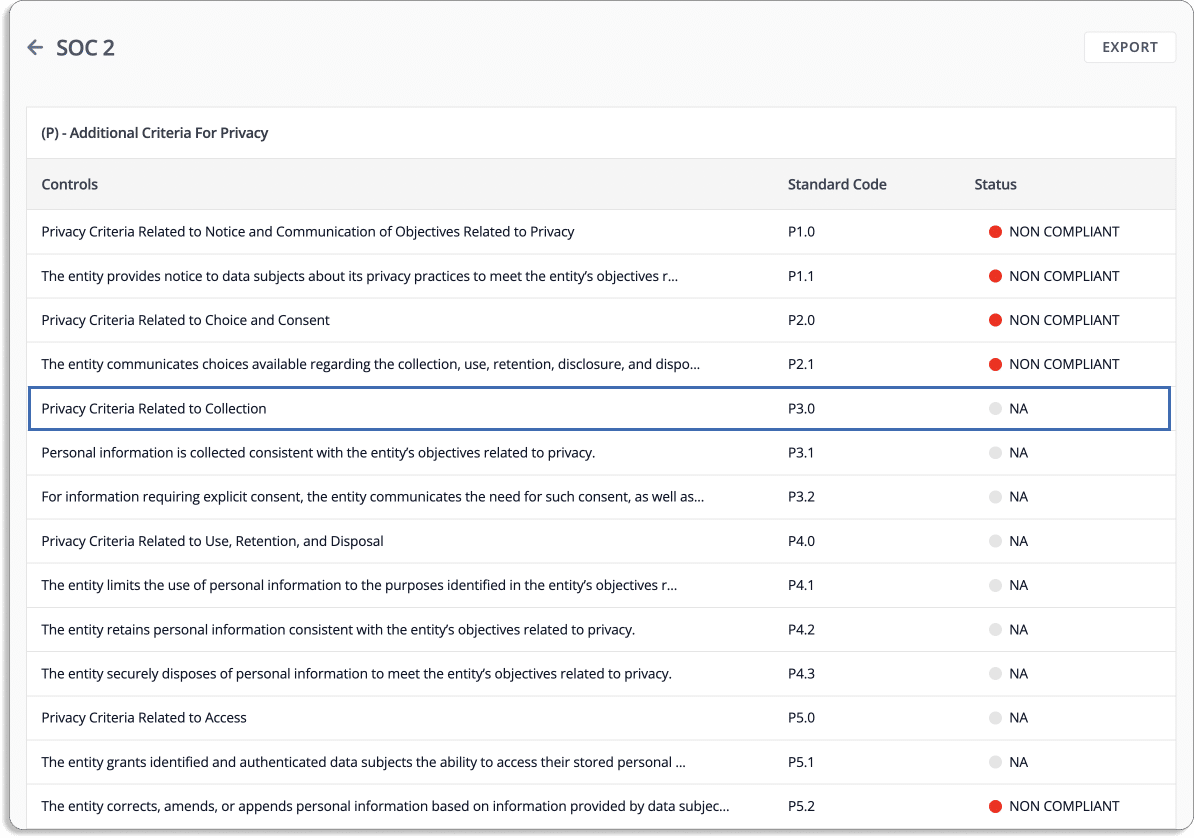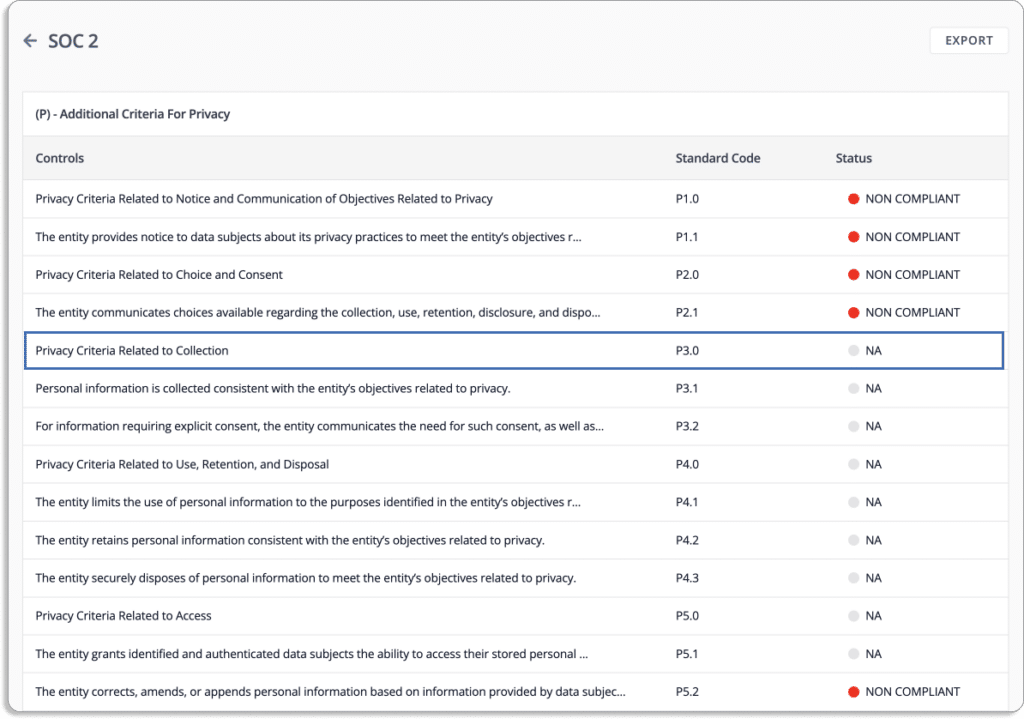 Automated Evidence Collection Simplifies Audits:
Professional compliance experts work tirelessly to gather all the evidence their auditor requires just before a scheduled audit. One of the primary reasons security professionals choose automation tools is that the operations platform allows them to easily collect, manage, review, and re-use evidence for audits.
With 70+ integrations across commonly used applications, evidence collection is no longer a tedious, repetitive manual process. Scrut automates over 65% of the evidence-collection process across your application and infrastructure landscapes against pre-mapped SOC 2 controls. You can assign evidence-collection tasks to team members or "owners" and track their progress through the platform.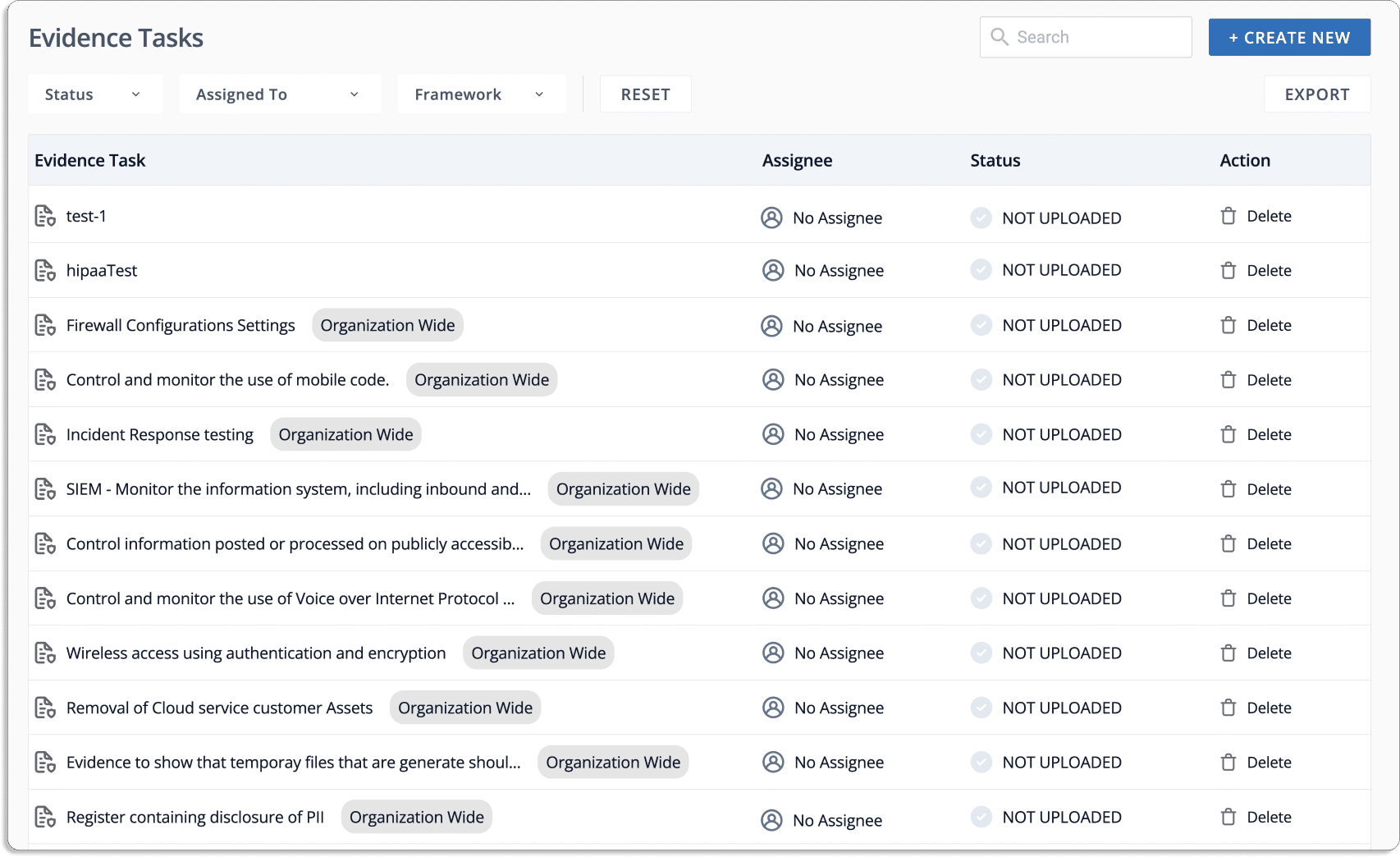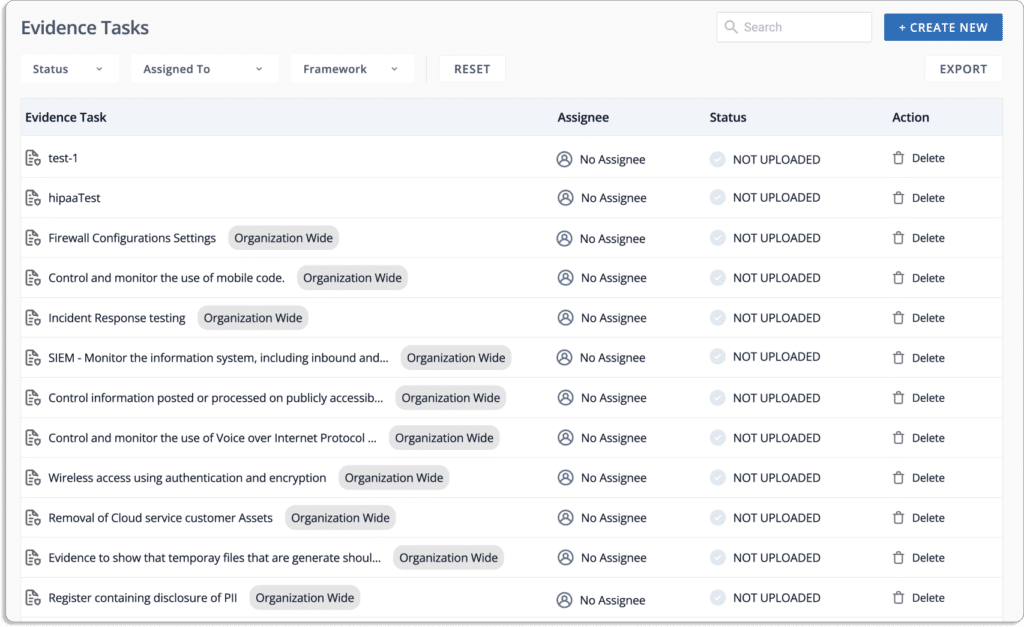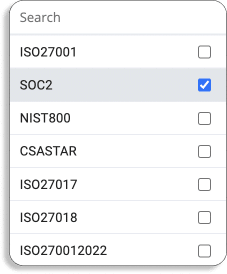 An automated SOC 2 compliance tool like Scrut allows you to share evidence artifacts with auditors and collaborate through the platform without needing separate communication channels. You can collaborate with the auditor via the automation tool for painless audits.
An automated control system is essential with the amount of data available today. It's too big a task to entrust to your overworked compliance staff, and it's far too expensive to keep up in the long run. Using the Scrut platform, you can streamline all of your compliance activities. Different records may necessitate different levels of approval.
Manage evidence of compliance with ease:
How can automation help you become the trusted company that consumers seek?
The automation platform provides modules for easily managing audit-worthy proof and evidence. Customers have real-time visibility into your compliance posture with no manual effort.
Create and share an auto-populated company-branded security page with Scrut's Trust Vault to highlight your information security posture. You can store and manage all evidence documentation required to demonstrate compliance, as shown in the screenshot below.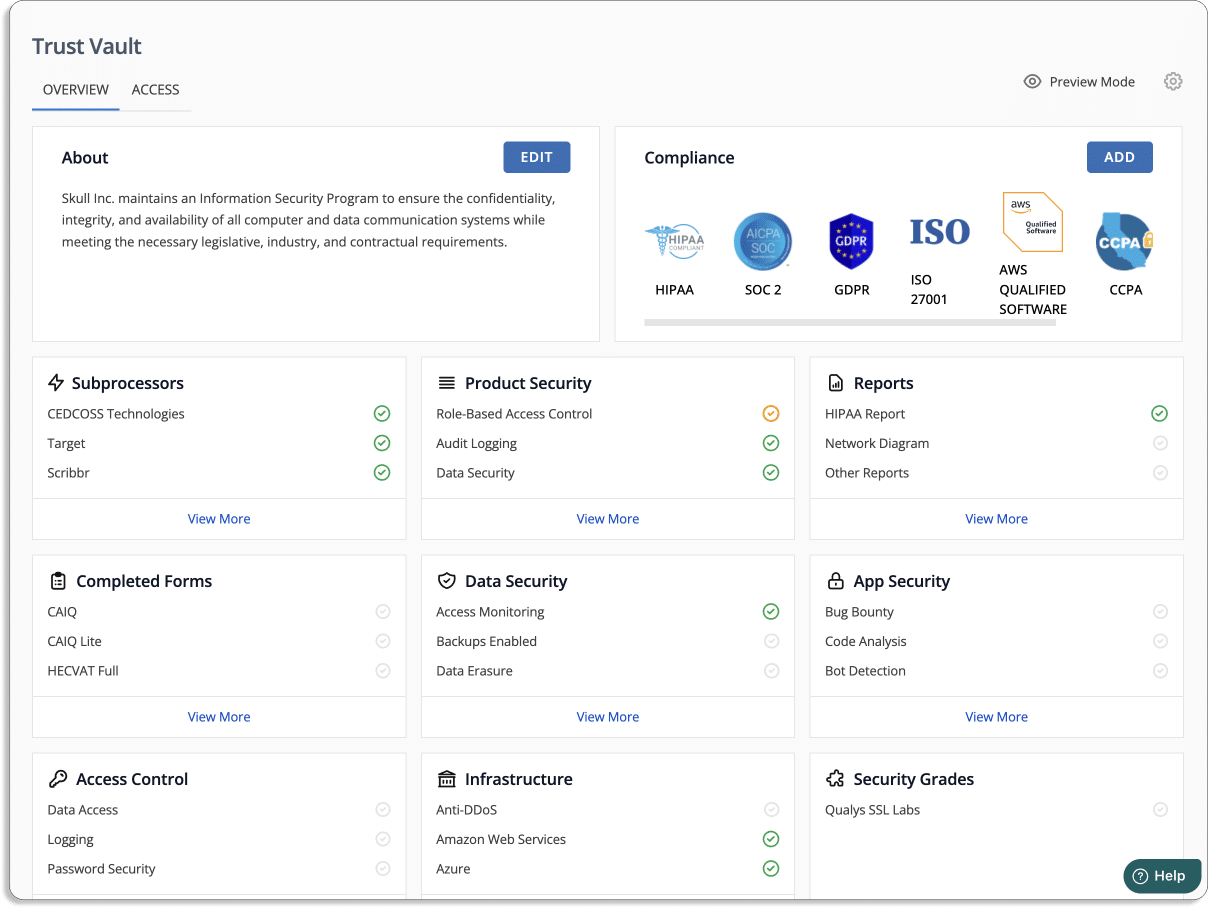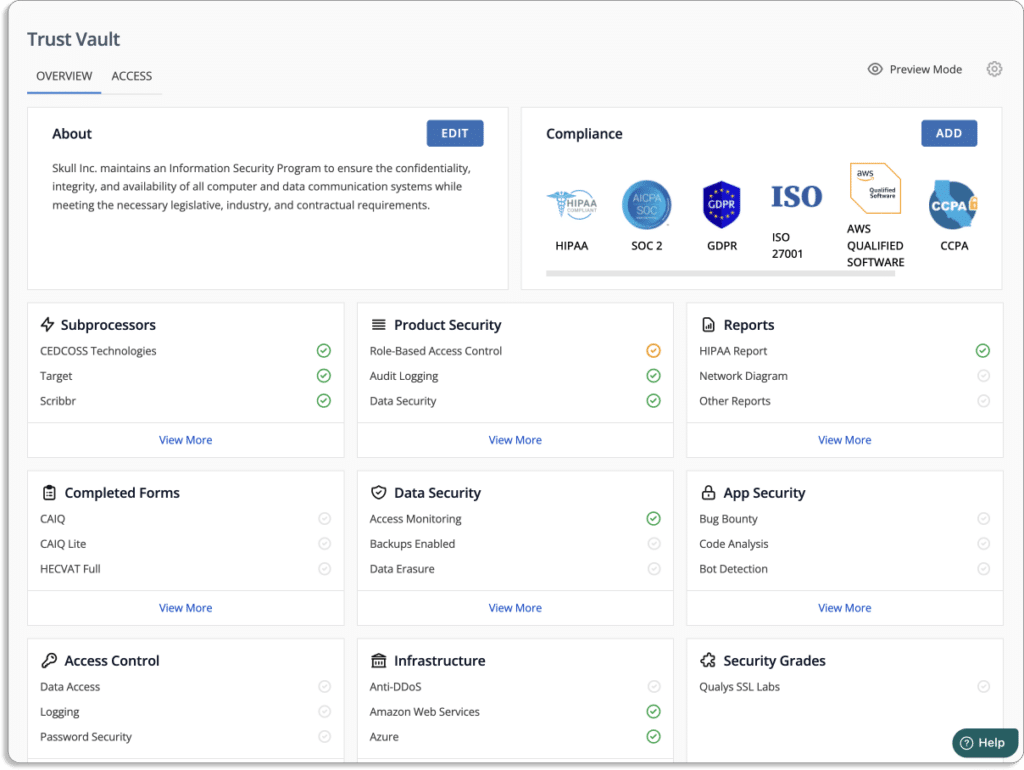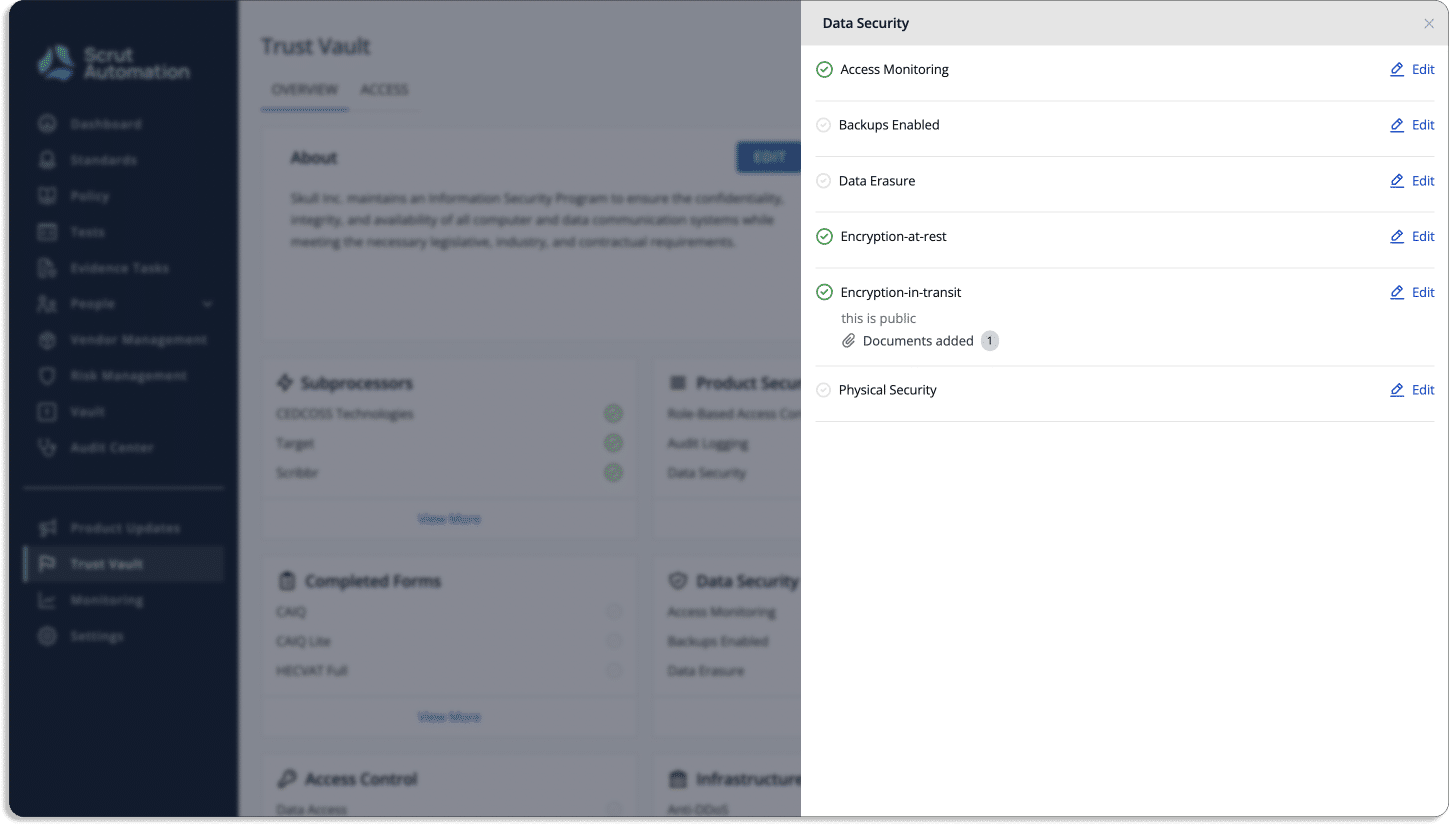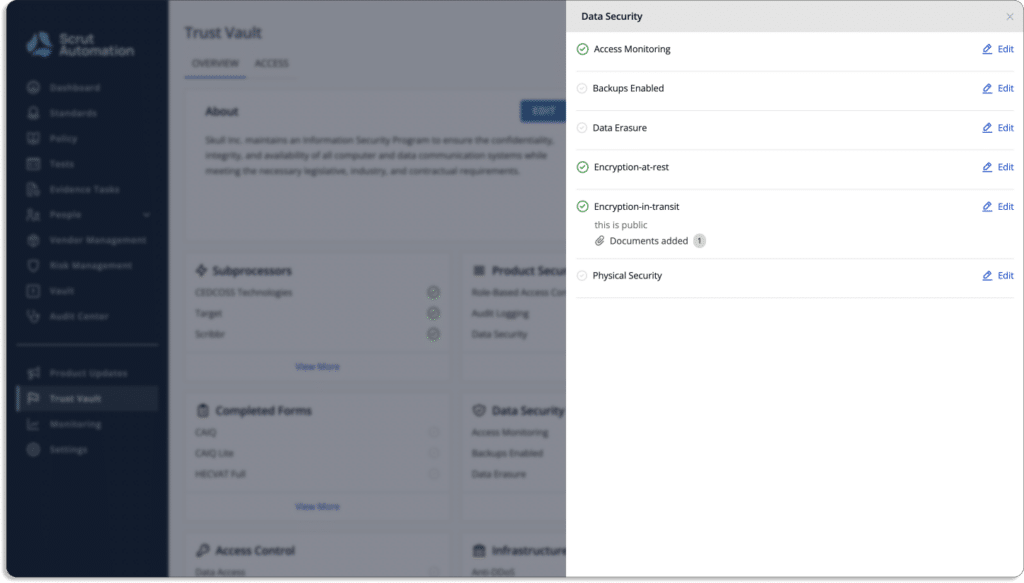 Access to SOC 2 compliance experts:
By allocating a dedicated compliance expert, auditor, and consultant who guide you through the entire process, SOC 2 automation software like Scrut reduces the burden on your team.
Case study: Learn how Scrut helped BarRaiser streamline its robust information security posture.
See some of our customer's reviews below:





The Downside of Automation of SOC 2 Tools
With each organization having its regulatory requirements, automated solutions cannot be completely run without human intervention. This is where some unexpected consequences emerge.
Storing data outside of an organization: Putting your data in a third party's hands always carries some risk. For example, if your SOC 2 software provider is hacked, it will affect both of you. Cloud applications are one of the most significant blind spots in your attack surface.
Data leaks: One downside is that storing data outside an organization's perimeter can lead to data leaks and loss if the SOC 2 software provider's cyber defenses are compromised or the company parts ways with the service provider. While most threat alerts can be tracked in-house, most data is processed outside the perimeter, limiting your ability to store and analyze extended historical data about detected threats.