A HIPAA compliance automation software cannot guarantee that a breach will not occur. However, it can reduce the impact and likelihood of a breach—and the fines and penalties imposed—if one occurs.
Using a compliance automation tool enhances your risk management capabilities and reduces the time you would spend otherwise on HIPAA compliance activities significantly.
If you want to get HIPAA compliant, we assume you know about the basics of HIPAA compliance.
What is HIPAA?
Who is it applicable to?
What are the files for violations?
If not, we suggest you read this article on the basics of HIPAA. In this article, we will look at the top 13 HIPAA compliance software that will help you get and stay HIPAA compliant.
Top 13 HIPAA Compliance Software
Now, let's discuss the tools starting with Scrut.
Scrut
Scrut Automation is a risk-first smart governance, risk, and compliance (GRC) platform that saves approximately 70% of the effort required to comply with popular frameworks, like HIPAA, SOC 2, PCI DSS, ISO 27001, GDPR, CCPA, and many more.
Scrut streamlines compliance efforts by handling majority of tasks such as cloud evidence collection, automatically checking against 200+ cloud controls daily, risk management, etc. You can collect evidence easily with pre-built integrations across MDM, DevOps, and identity management tools.
Some of the reasons why you should use Scrut to stay HIPAA compliant are as follows:
Single Dashboard For Compliance, Security, and Governance: Scrut has the shortest time to value and the lowest total cost of ownership (TCO). With our single-window GRC platform, we bring compliance to you. There is an overlap between many security and privacy frameworks. Therefore you can work on multiple security and compliance frameworks at once.
Along with the GRC tool, you also get access to penetration testers, auditors, and InfoSec experts. Scrut manages all the service level agreements (SLAs) with different partners and represents you in the audit. The entire process of getting compliant with any framework is low touch with the help of Scrut.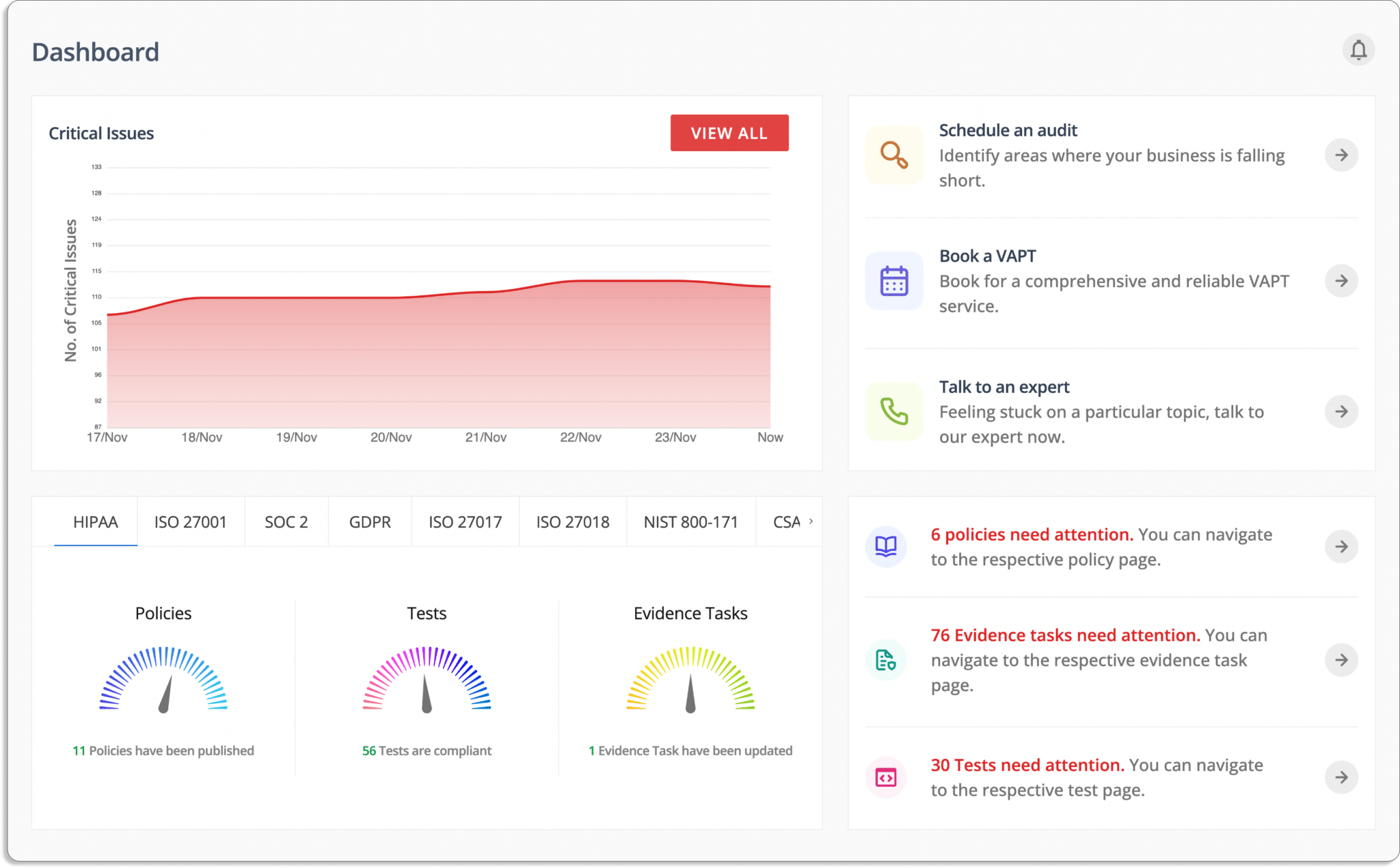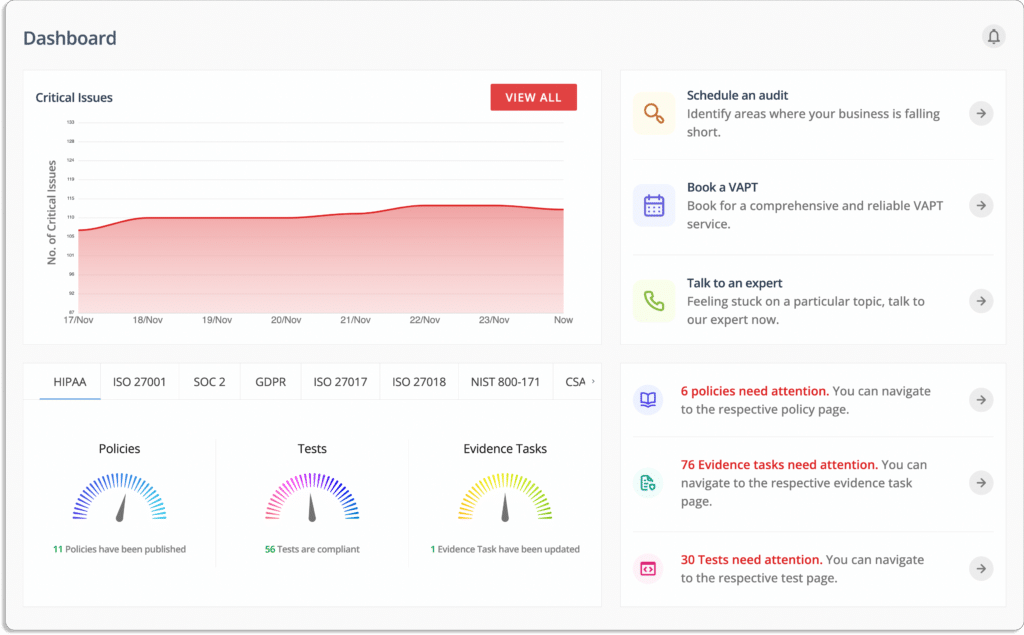 Pre-built policy templates: With 50+ prebuilt policy templates, define HIPAA-required administrative security controls easily. You can customize these policies with the built-in editor according to your requirements.
Further, our in-house InfoSec experts help you create custom policies as per your organization's requirements.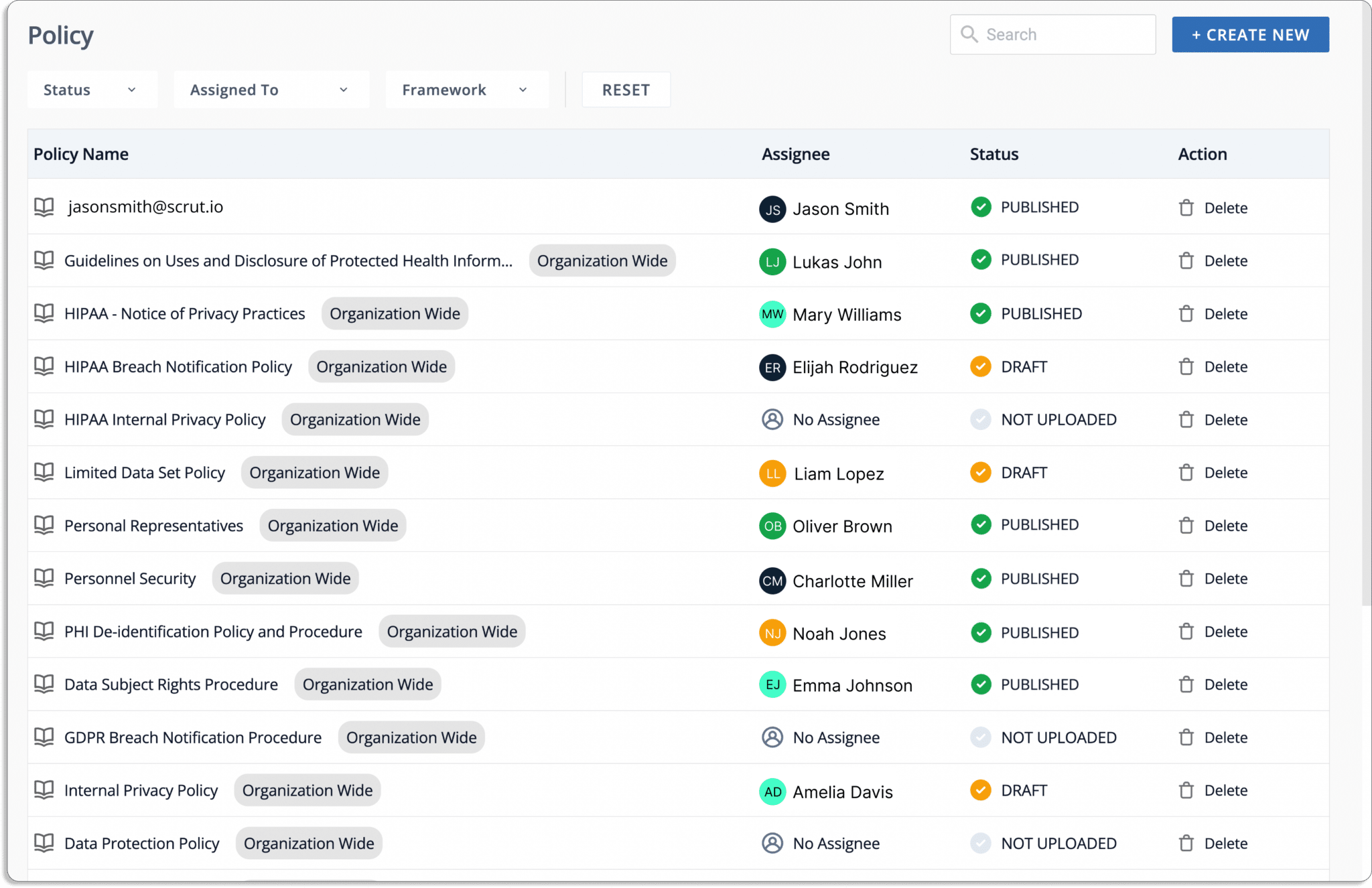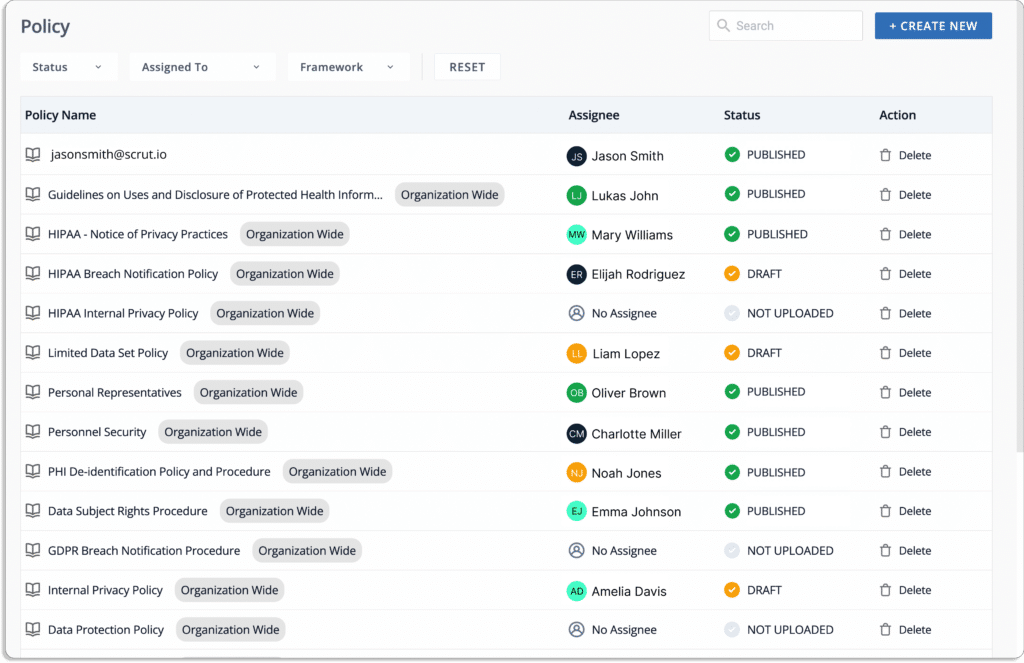 Continuous Monitoring: Scrut integrates with your cloud service provider, identity providers, and task trackers to check for security measures to ensure that PHI is encrypted and protected across your system.
Scrut continuously monitors your cloud infrastructure against 200+ cloud controls across CIS Benchmarks for any misconfigurations. Whenever there are any issues in your cloud environment, you get real-time notifications (email, Slack, etc.).
Further, the platform provides a step-by-step guide to help you quickly remediate the issues.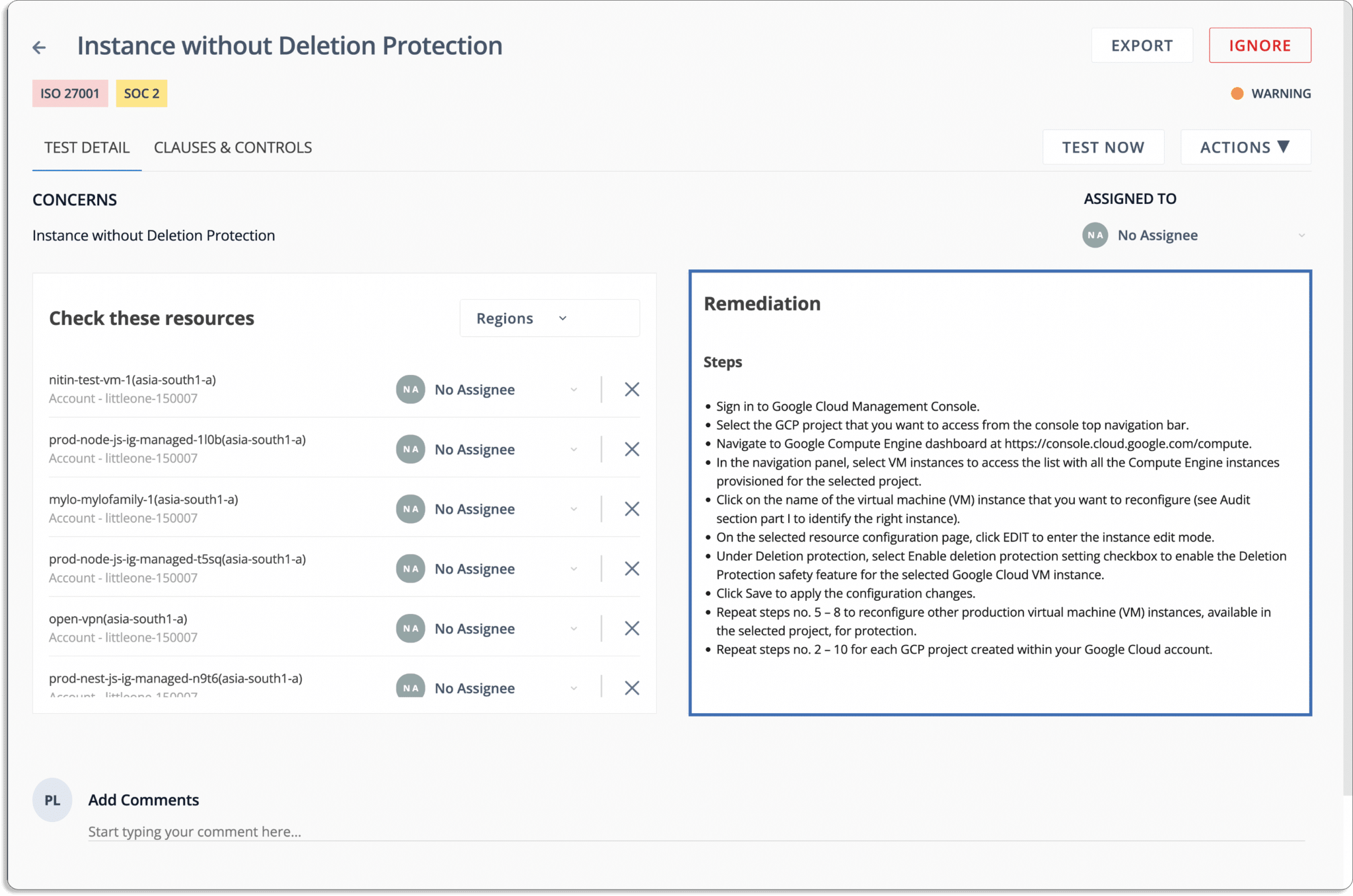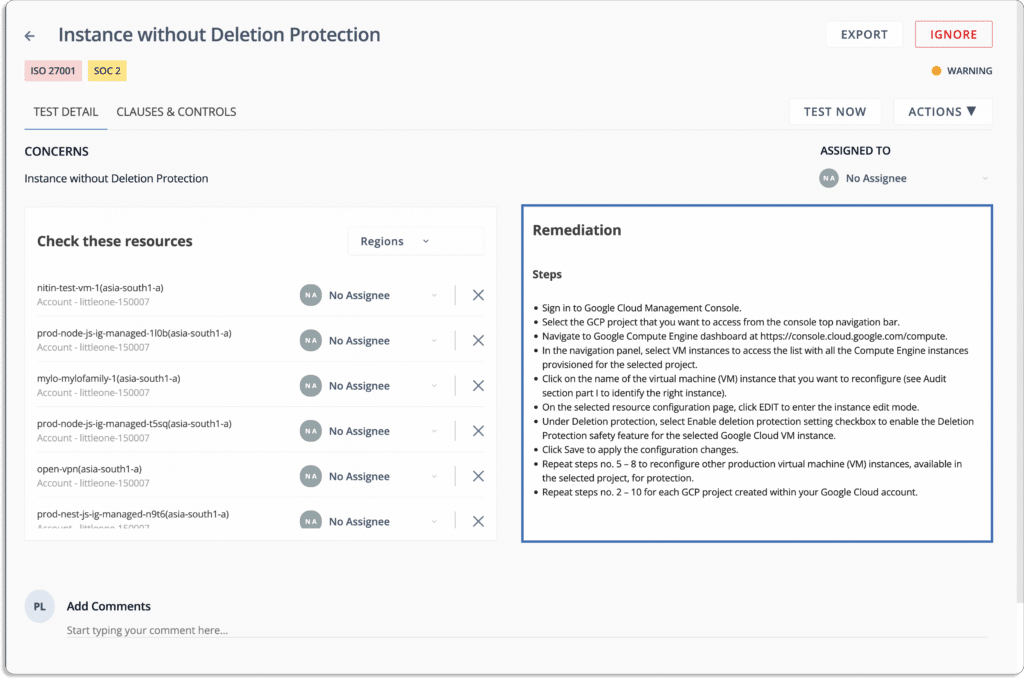 Moreover, you can ensure accountability for fixing these misconfigurations by assigning ownership to different individuals for every task.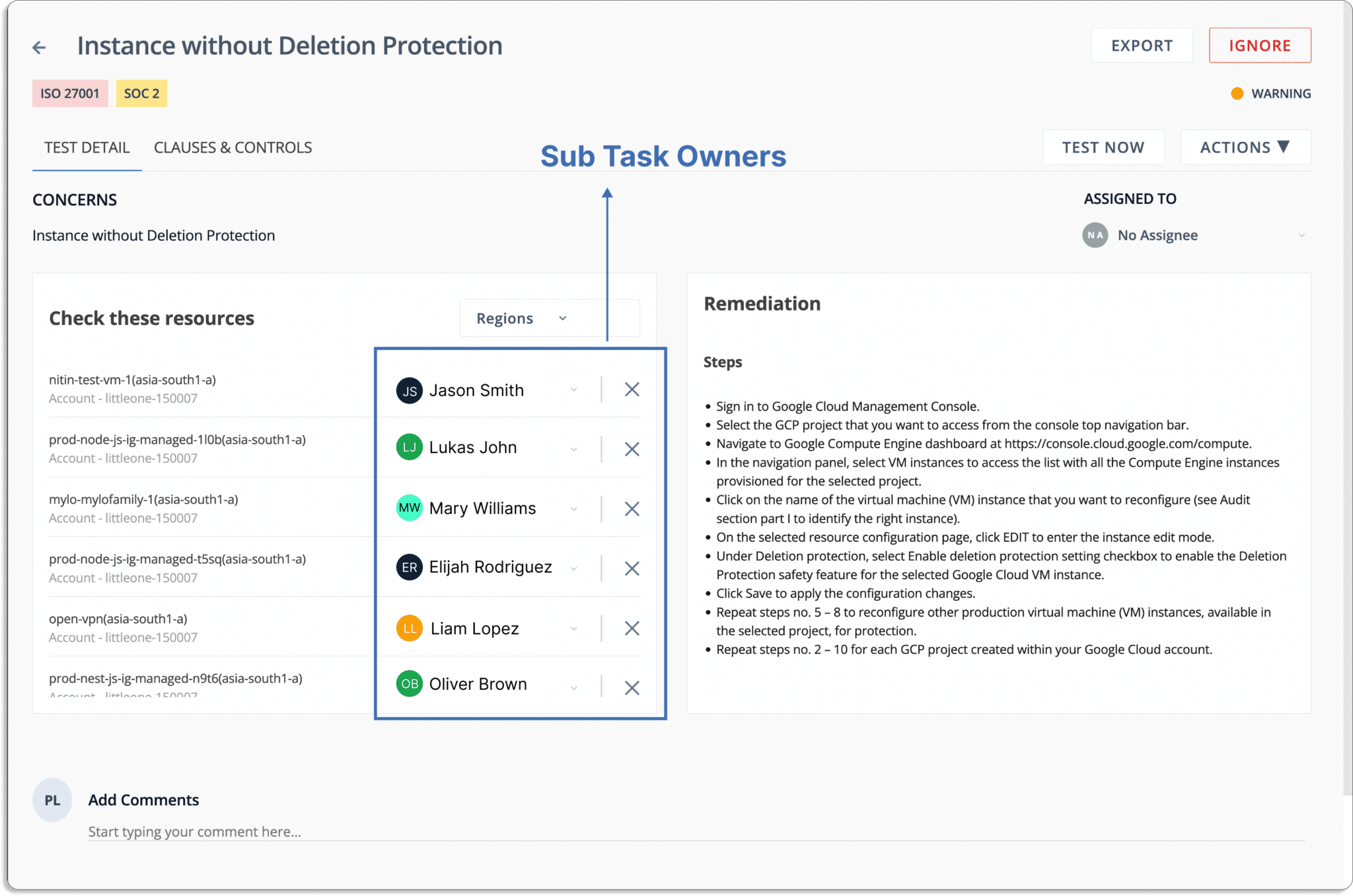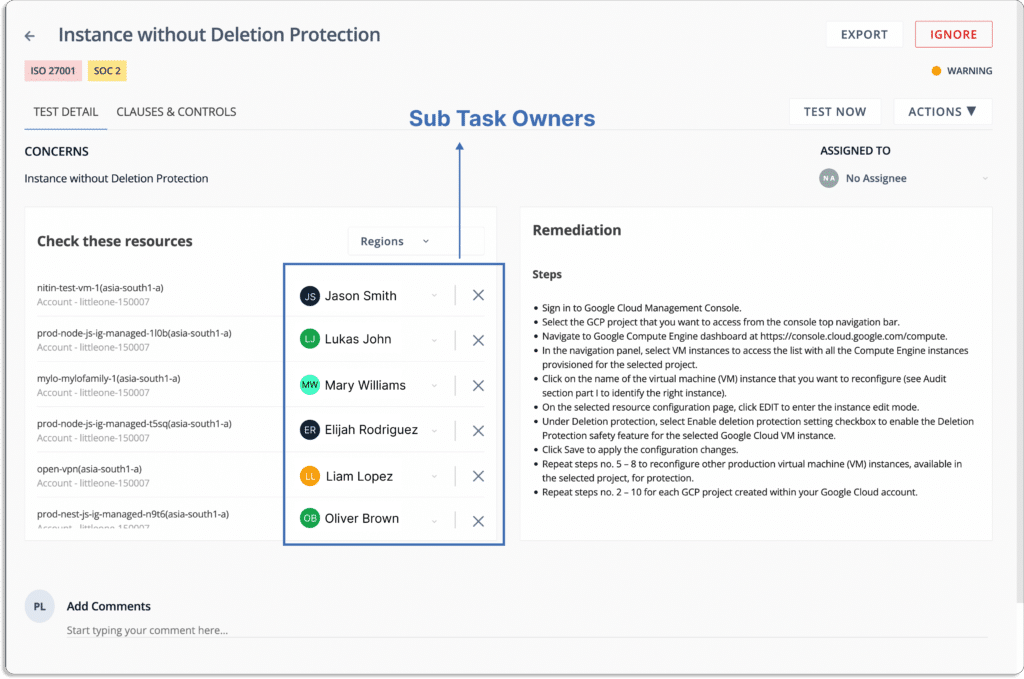 [image – need to assign to person name (replace no assignee with english name]
Display trust from day one: Scrut's Trust Vault lets you easily show your customers that you will keep their data secure.
Customers can see your compliance posture in real-time without any manual effort from your end through a branded page that is public and shareable.
This can be done via Trust Vault.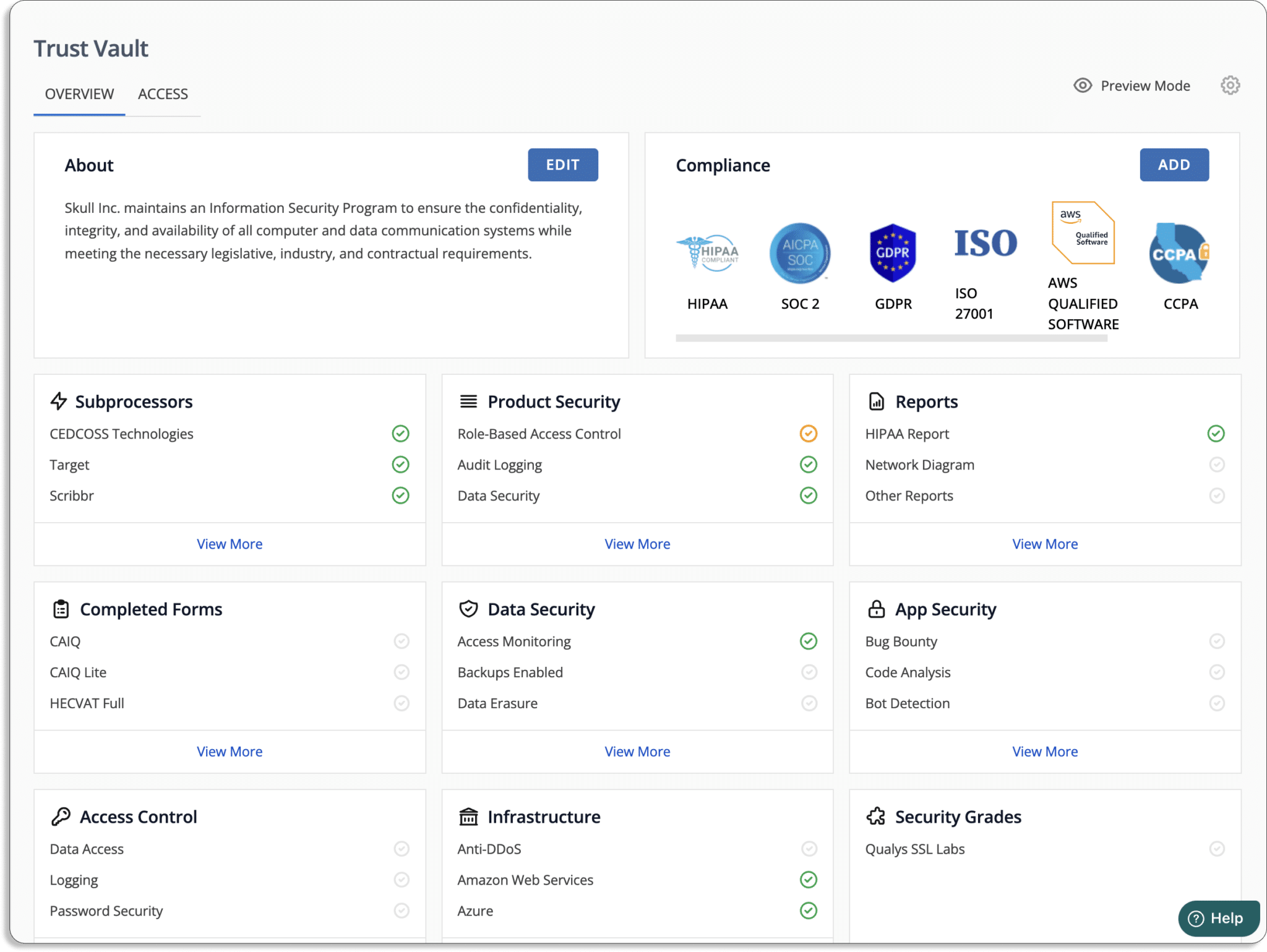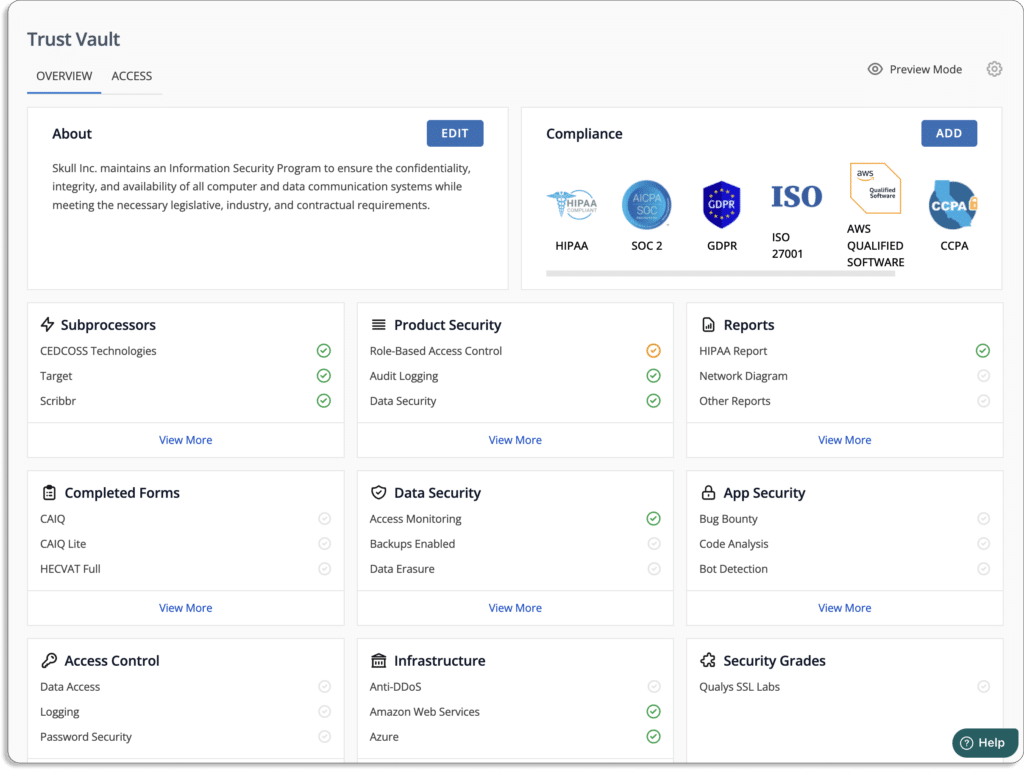 Here is an example of our own public page.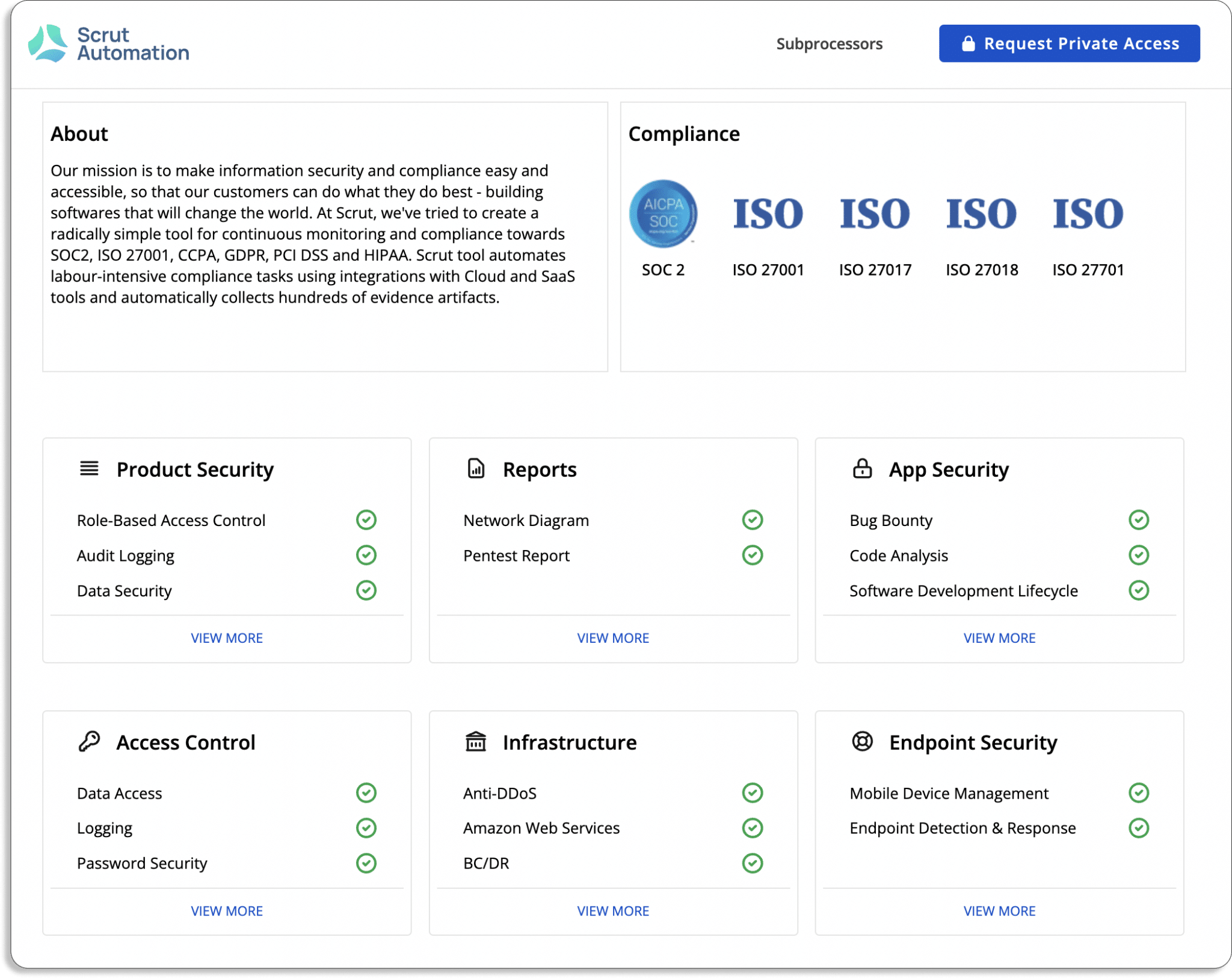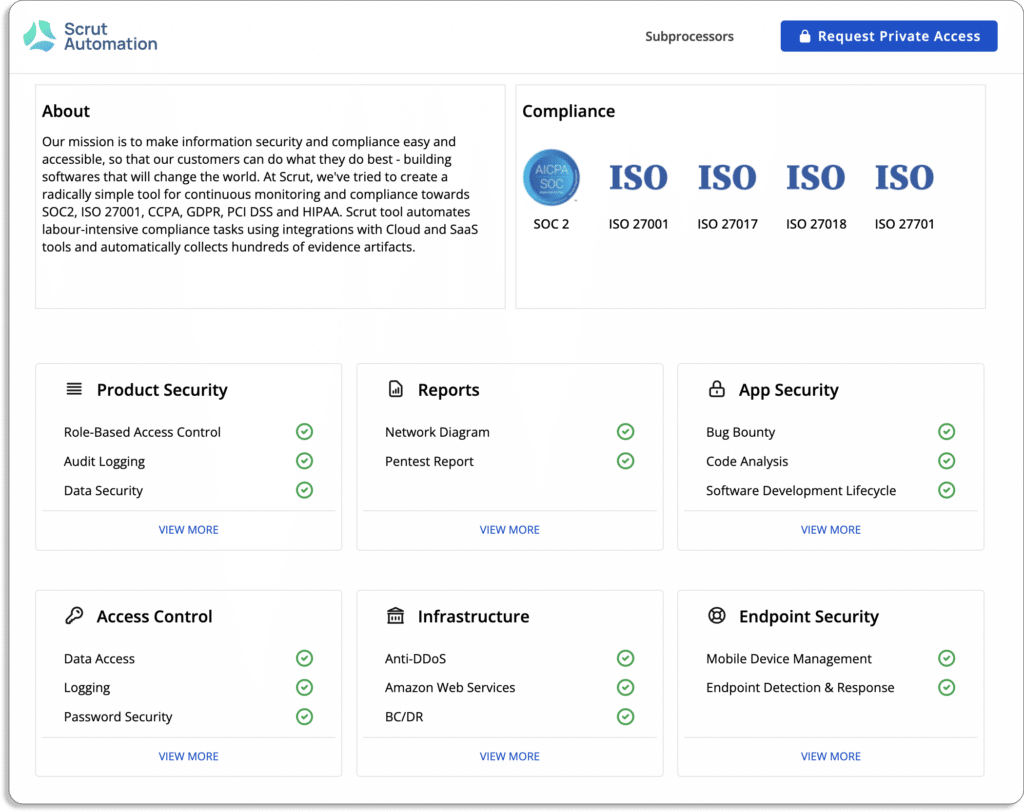 Risk management: Scrut helps you build your risk register to show your auditors that you are aware of your business risks.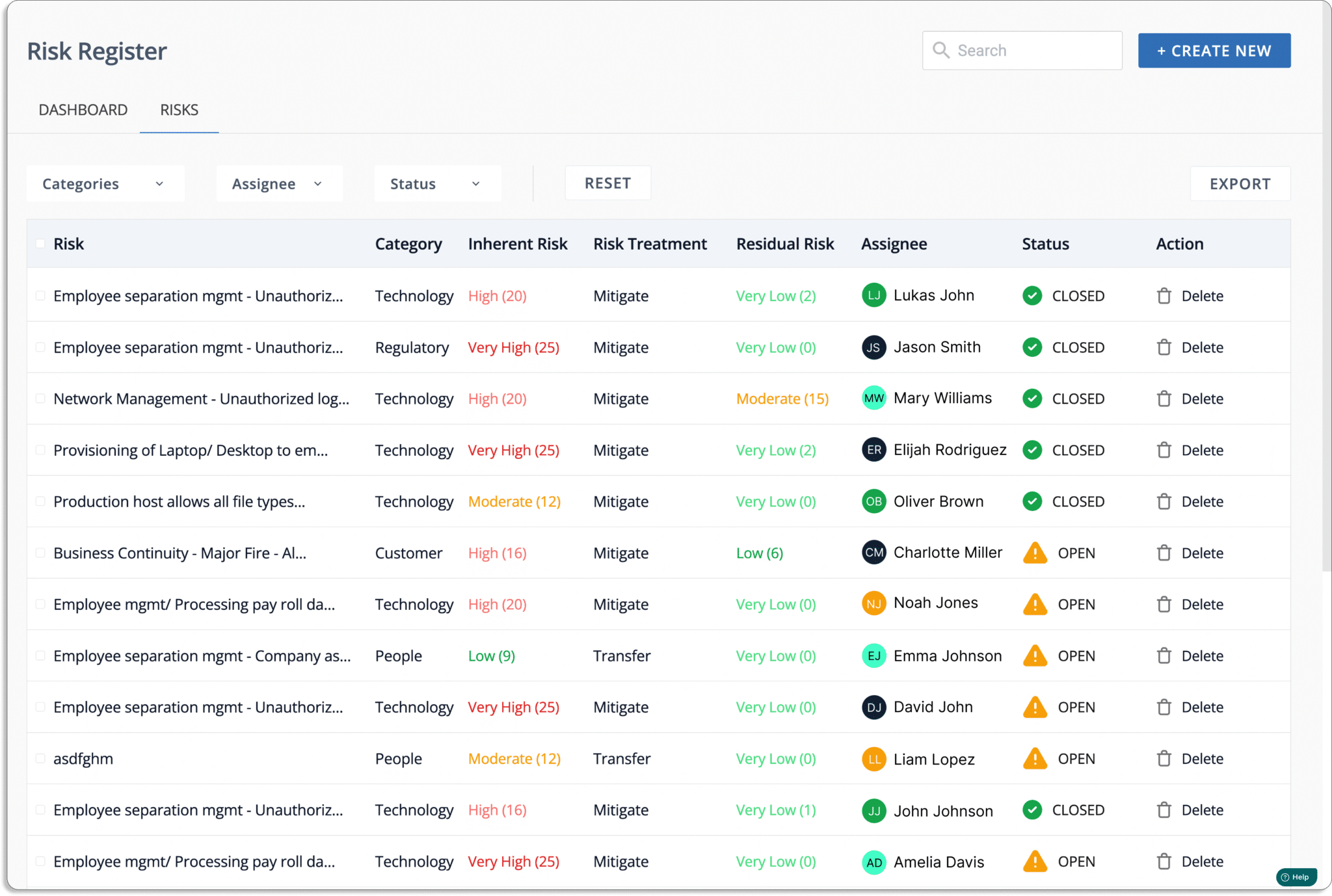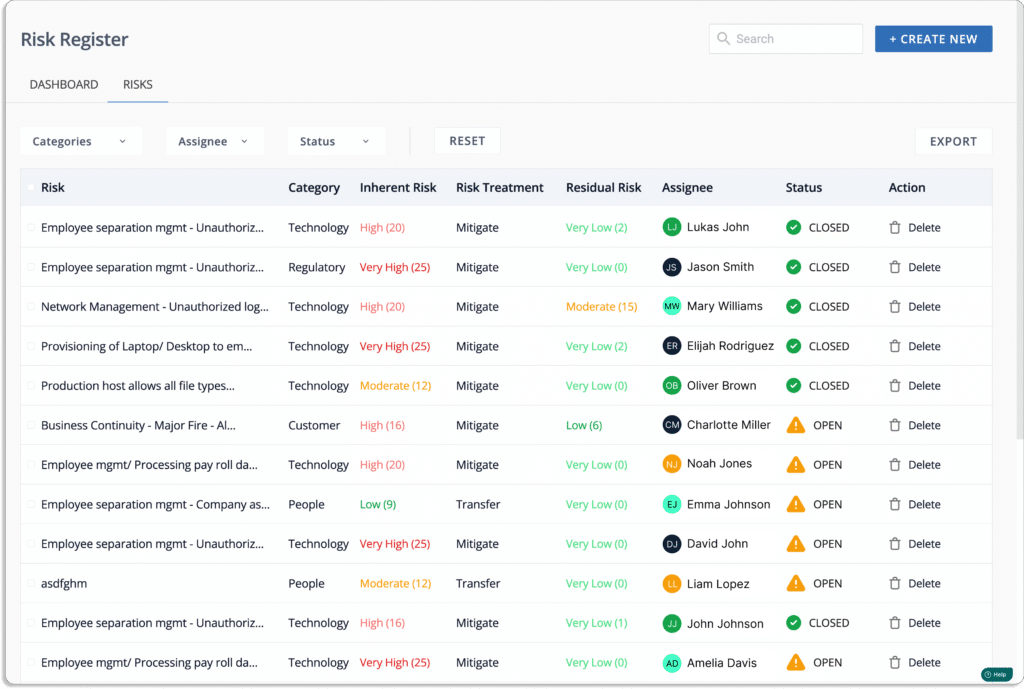 Scrut has a risk library, that contains a list of most of the risks that businesses face. Thus, all you need to do is choose the risks that apply to you.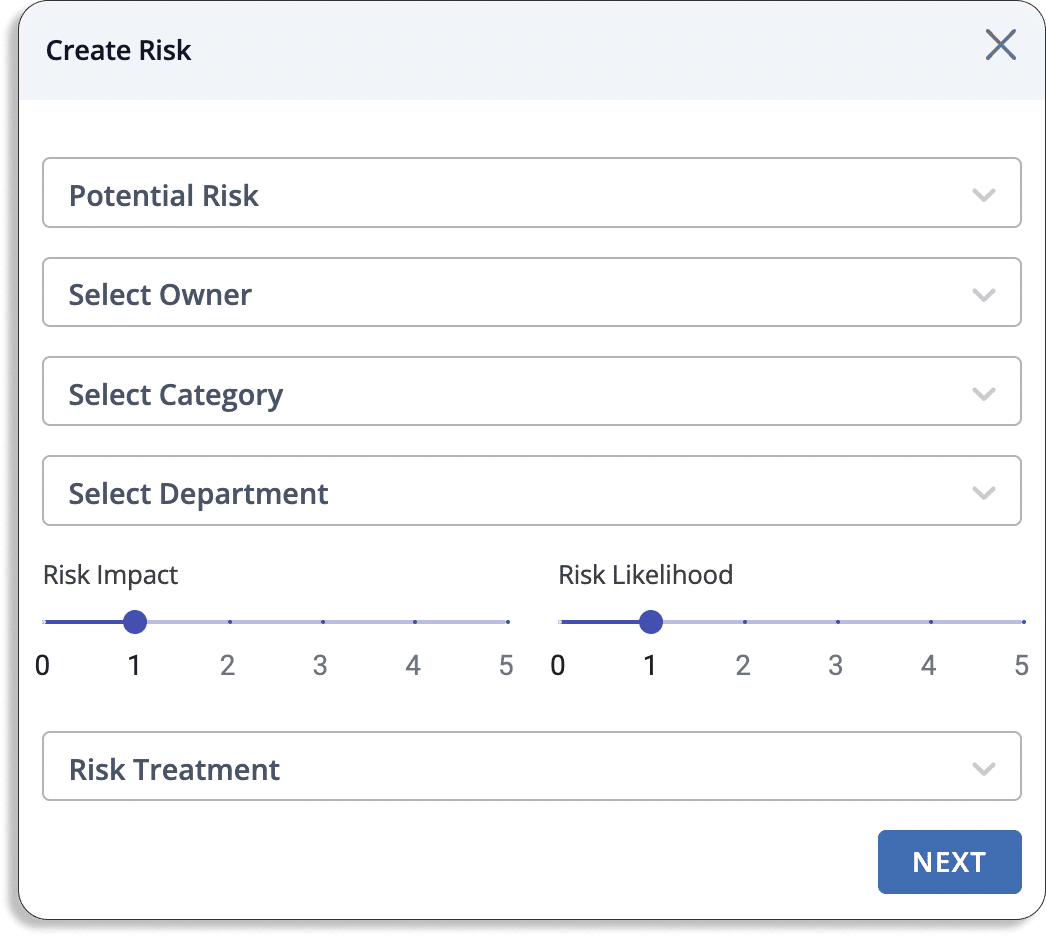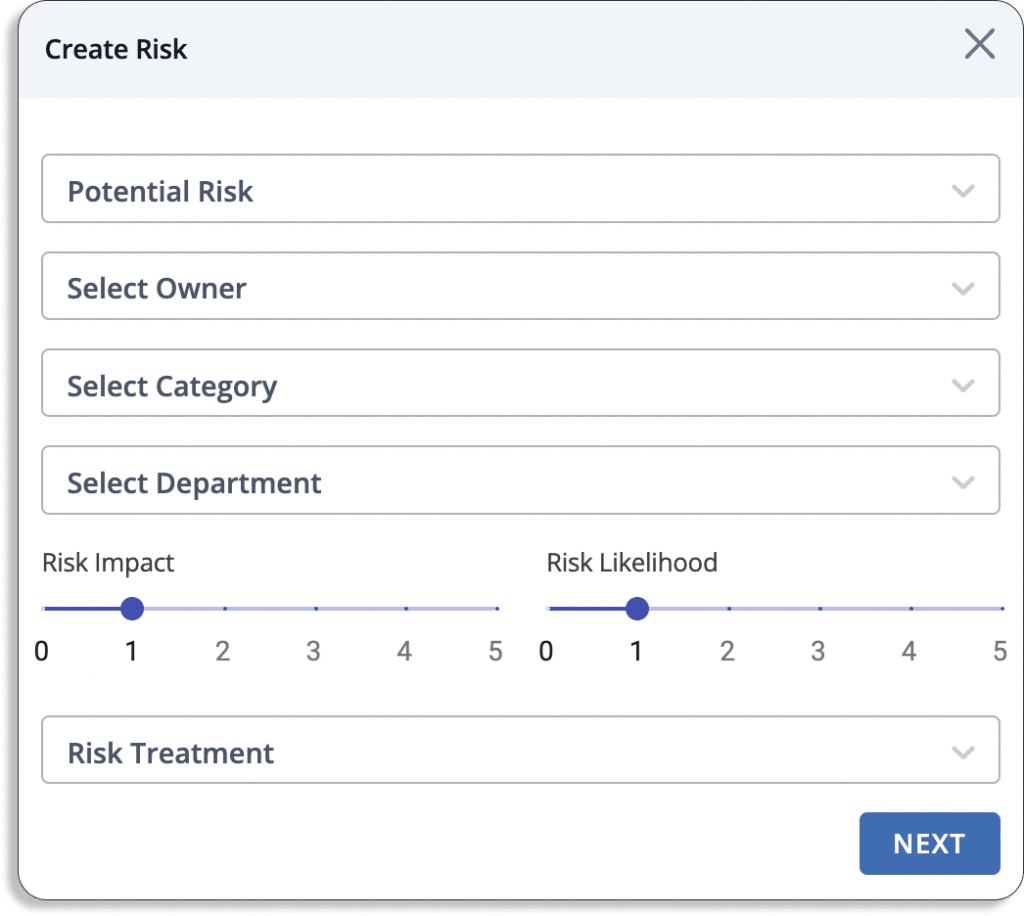 You can also build custom risks.
Then comes the risk scoring. It helps you quantify your risks and prioritize those which are most critical.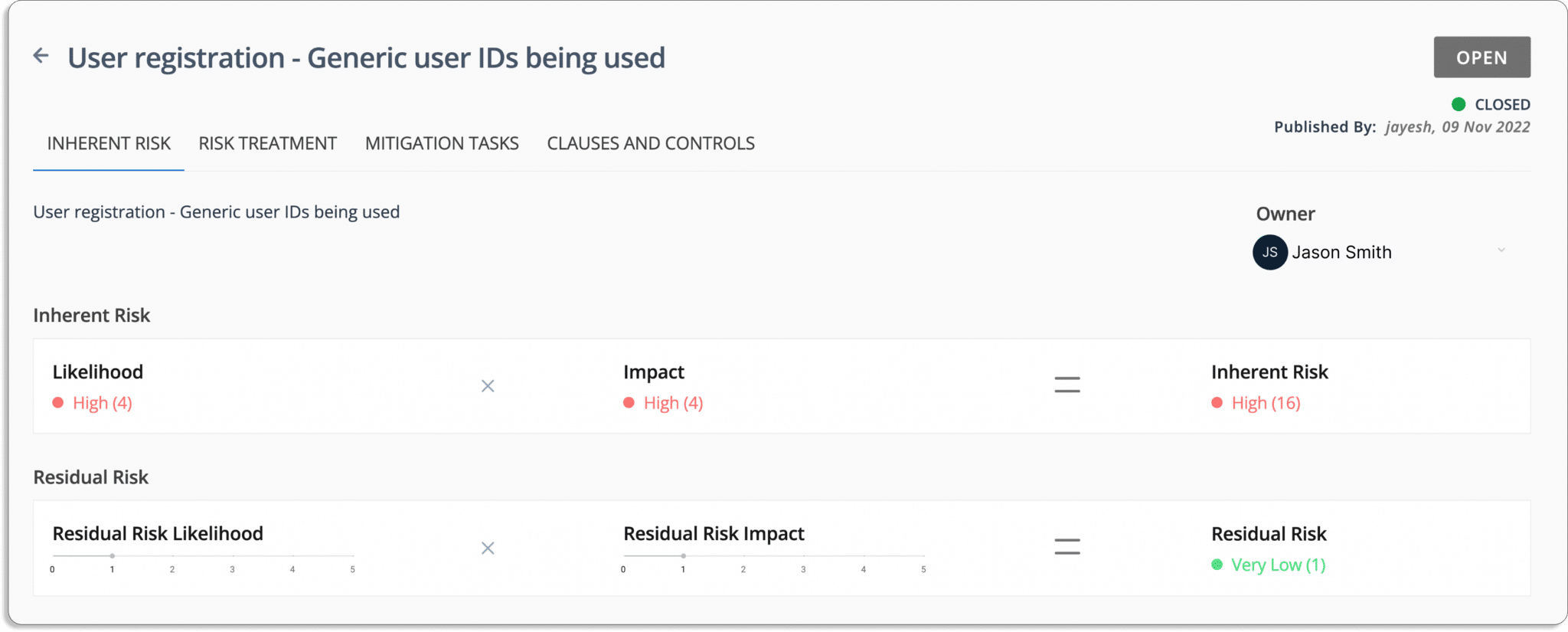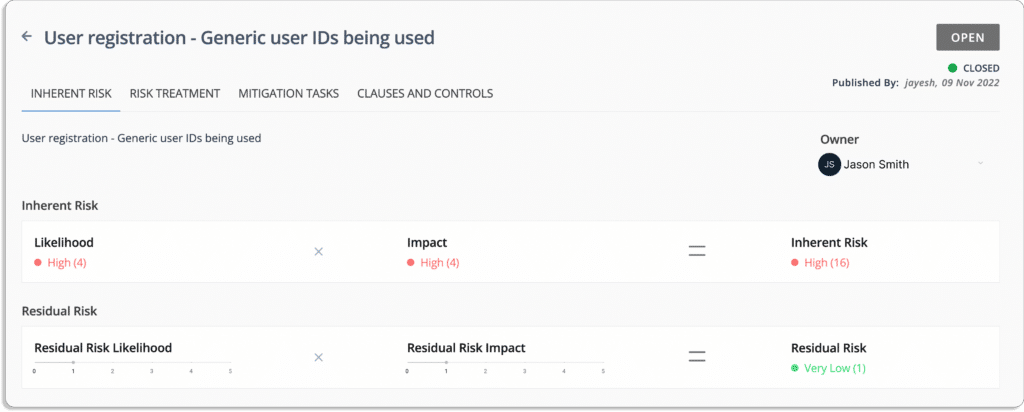 Additionally, it helps you with risk treatment and mitigation tasks.
Vendor Risk Management: Scrut helps you with vendor risk management as well. It is a rapid tool for evaluating, monitoring, and managing vendor risks.
The tool lets you know whether the security posture of your vendors fits your organization's compliance needs or not.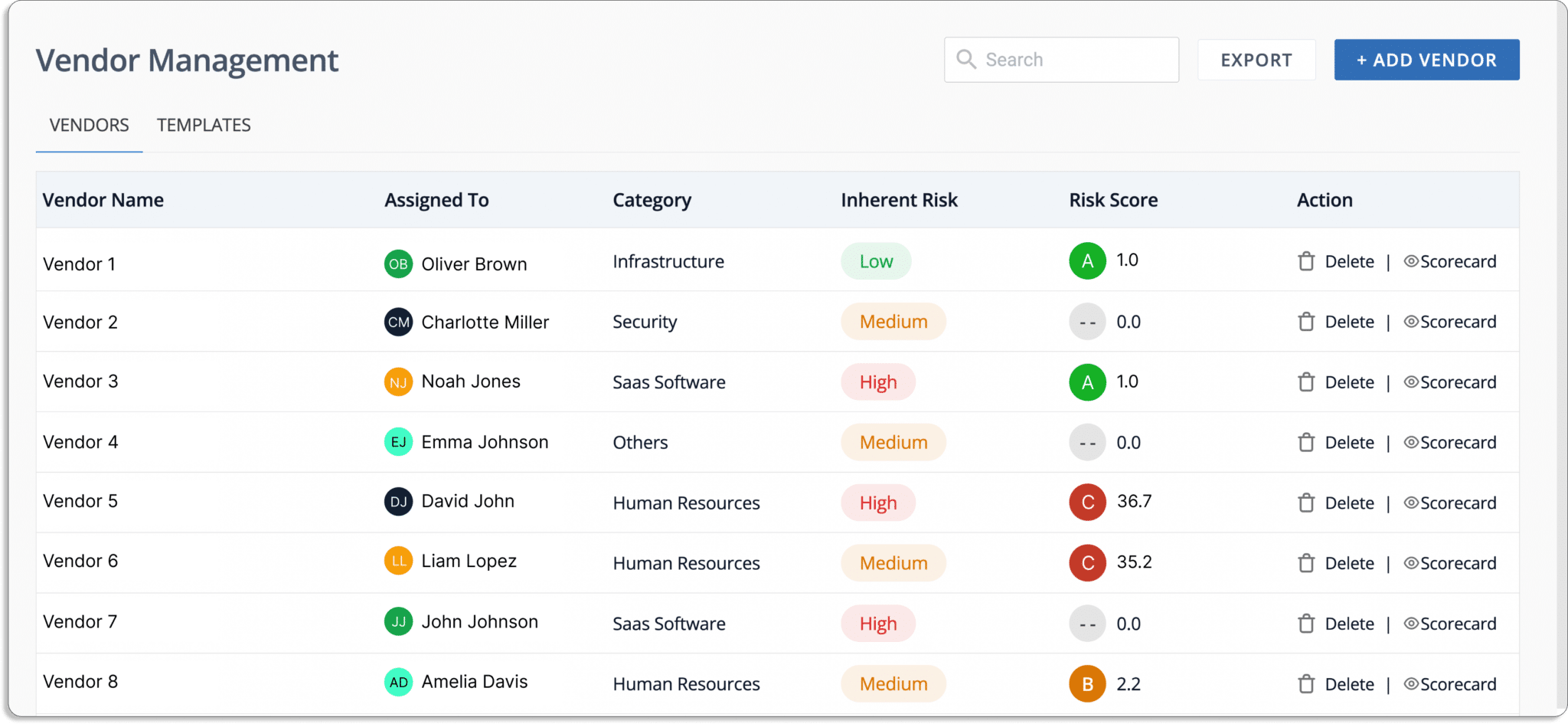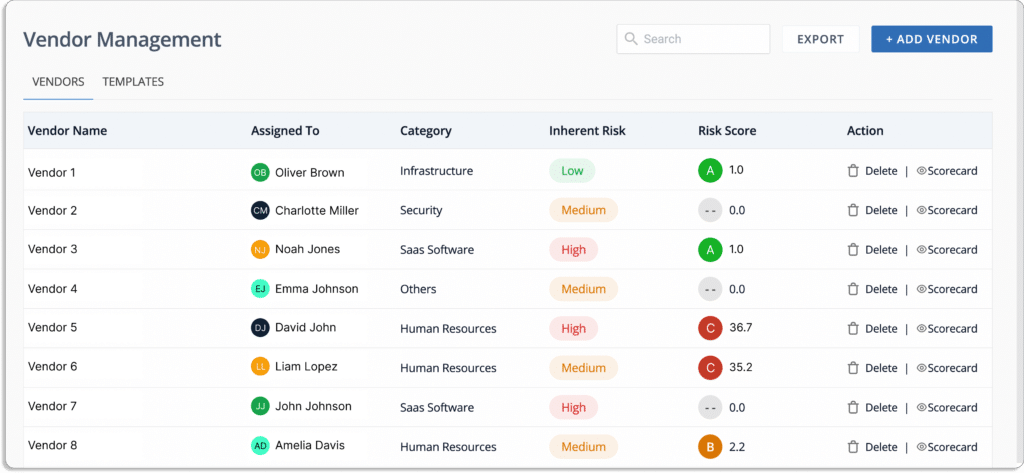 You can send a security questionnaire to the vendors. Scrut gives you ready-to-use questionnaire templates.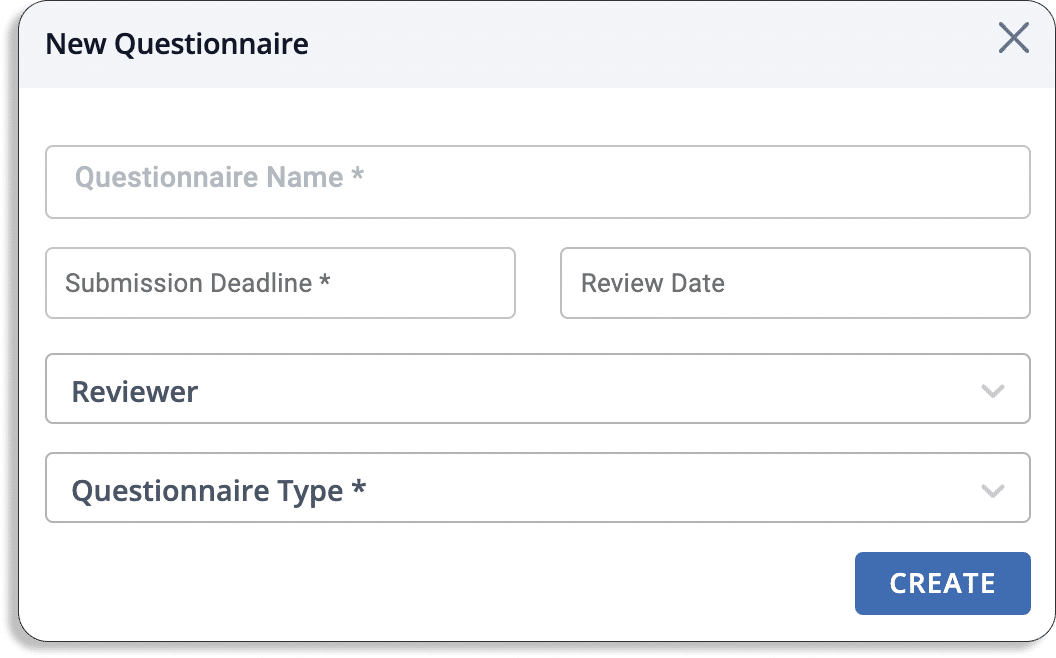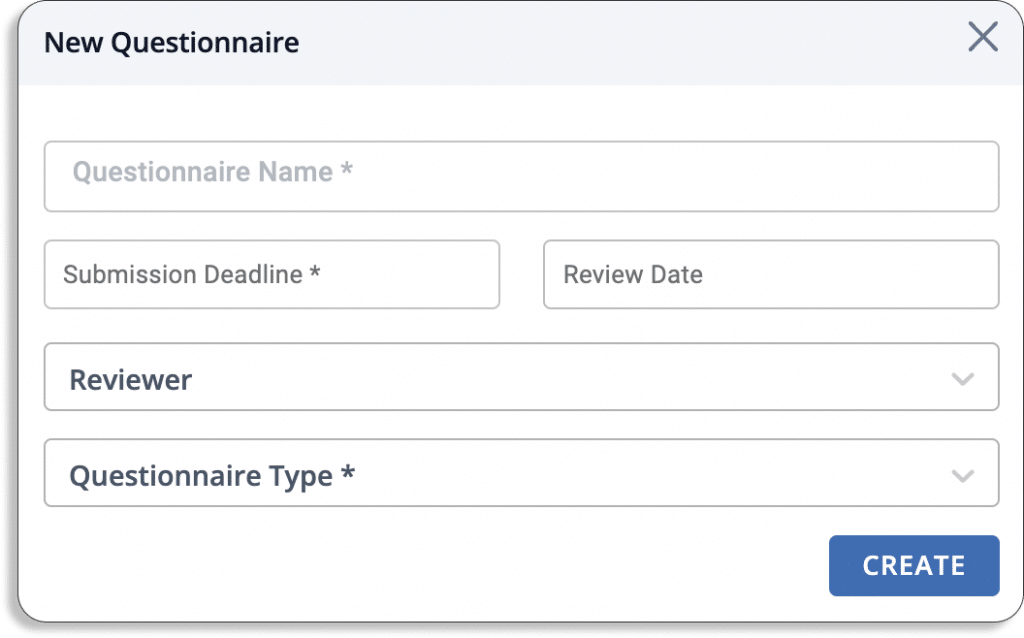 Once the vendors, fill out the questionnaire, you get a clear view of their security posture.


Scrut is used by many growing startups and mid-market enterprises to help them build their HIPAA security program, automate governance and monitor security controls. Schedule a demo to learn more about Scrut Automation.
Customer Rating
2. Sprinto
Sprinto's compliance automation platform includes an integrated risk assessment feature that can fully automate the HIPAA risk assessment process while maintaining its effectiveness. It comprehensively summarizes the organization's cybersecurity risks and performs entity-level checks. Sprinto also provides in-app employee training modules, a customizable HIPAA policy template, and common benchmark risk references to help you quantify the true impact of your risk.
Pros
Sprinto's compliance process is both comprehensive and simple to follow.
Sprinto integrates seamlessly with large number of tools.
Cons
Sprinto monitoring does not work well with Kubernetes clusters that frequently disconnect and reconnect; it has difficulty correctly identifying them.
Different parts of the product appear to follow different usage patterns, such as opening noncompliances, creating exceptions, or uploading evidence.
Customer Rating
Drata
Drata is a security and compliance automation platform that streamlines monitoring, evidence collection, asset, and personnel tracking workflows. It has pre-mapped HIPAA-specific controls to simplify compliance. The tool also includes built-in HIPAA training to ensure that all team members receive the training within the platform.
Pros
Regarding specific questions about the nuances of control requirements, the Drata team is responsive and good in their responses.
The tool is adaptable and innovative, and the user interface is ergonomic, compatible with many preferred browsers, and has a clean appearance.
Cons
In the policy template, there is no detailed explanation for many placeholders that make it difficult to understand.
The tool is not suitable for organizations that use a combination of on-premise and cloud infrastructure.
Customer Rating
LogicGate Risk Cloud
LogicGate Risk Cloud is a no-code GRC platform that scales and adapts to changing business and regulatory needs. Healthcare risk managers can use Risk Cloud to design risk processes, define protocols, and gain insight into risks across the entire hospital system to avoid a breach and be ready for any security emergency. It aids in the management of HIPAA, CMS 42 C.F.R. 422.503 and 423.5, and other regulations throughout your entire healthcare system.
Pros
It is very easy to tailor the platform to a company's needs.
It can generate forms to automate, collect, and store the details and answers required for events and locations.
Cons
When multiple users update items in the background, you may sometimes find a lag in the platform.
Customer Rating
Vanta
Vanta simplifies the complex and costly process of becoming HIPAA compliant – so you can focus on growing your business and establishing trust with your customers. The platform offers centralized access management and custom controls for tracking the provisioning and deprovisioning of company tools.
Pros
Vanta is simple to set up and maintains minimal intrusion into employee laptops.
Because security tests are automated, sharing compliance proof with auditors or for IT questionnaires is simple.
Cons
Very few integrations are available. Vanta connects to a select group of vendors, but there are multiple systems that are difficult to connect to.
Audit logs are not available.
Customer Rating
Hyperproof
Hyperproof is a compliance management software that enables InfoSec professionals to manage and automate their ever-increasing compliance workloads, add new frameworks as their businesses grow, and collaborate easily across teams. With the Hypersync feature, you can automatically collect audit-worthy evidence from dozens of cloud-based apps and services on a regular or ad hoc basis, such as access groups, user lists, code change management evidence, and more.
Pros
It provides integrated controls with multiple frameworks and seamless workflows.
There is a lot of redundancy and overlap in compliance. Hyperproof has done an excellent job of centralizing similar parts, relieving you from duplicating your work.
Cons
There are only a few integrations.
Customer Rating
ZenGRC
ZenGRC presents HIPAA regulations in an easy-to-understand format. Its dashboard shows where you already comply and where you don't. In addition, it provides guidelines for closing the gaps.
Pros
It has a lot of flexibility in terms of adding custom attributes to data types, which is especially useful when used as a system of record for compliance-related activities.
Allows to manage end-to-end audit cycle completely.
Cons
There are some issues with task assignment changes, such as when a user changes the owner/assignee of the parent task, it does not reflect the same for the subtasks.
The dashboard view is inadequate; for example, all future tasks are displayed in the to-do action list.
There is no in-line editor in policy builders.
Customer Rating
JupiterOne
JupiterOne is a repository for your cyber assets and relationships and a platform for achieving HIPAA compliance and complete cyber governance by incorporating security into your daily operations.
JupiterOne connects all of your systems, giving you a centralized security operation view, and ensuring that your customers' Protected Health Information (PII) and other sensitive data do not end up in the wrong hands. It identifies stale resources and improves cloud hygiene to reduce noise ensuring HIPAA security rules are obeyed.
Pros
JupiterOne makes it simple to locate assets in a large production environment and identify security risks.
Cons
Customer Rating
Tugboat Logic
Tugboat Logic is a security assurance platform that removes the mystery and pain from security and compliance. It provides a flexible and dependable InfoSec solution by automating the process of building and maintaining your InfoSec program.
Tugboat Logic's Readiness module assists you in becoming HIPAA compliant. They conduct a scoping survey to understand your project's requirements better. Then, they provide you with the policies, controls, and evidence tasks you must implement to comply.
Pros
An easy-to-use platform to begin your security audit journey.
Outlining the steps required to become compliant made it understandable and achievable.
Cons
Very little resources available for HIPAA compliance.
Customer Rating
AuditBoard
AuditBoard is an easy-to-use cloud-based platform for SOX, internal controls, audit management, compliance, and risk management trusted by Fortune 500 companies. AuditBoard CrossComply simplifies compliance management across various industry standards and requirements, including HIPAA, ISO 27001, PCI DSS, etc.
Pros
The reporting feature is very comprehensive and includes, to name a few, reports on the number of controls tested, the status of policy approval, the effectiveness of compliance, and issue management.
Cons
AuditBoard is a SOX-centric tool, with functionalities designed with SOX in mind but not with compliance/risk in mind.
Customer Rating
Netwrix Auditor
Netwrix Auditor provides visibility into on-premises and cloud-based systems and applications, enabling greater control over user actions and data security. It also includes security features that enable you to perform HIPAA risk assessments, detect anomalies in user behavior, and investigate threat patterns before they become security incidents or disrupt business services.
Pros
Has the ability to set up email notifications to aid in the security of your network and infrastructure.
Easy to configure monitoring of active directories, logs, events, and other customizable notifications that aid in tracking down file actions, such as screen captures or recordings of the actual event.
Cons
The use of reporting filters can occasionally be a little confusing, and there aren't many ways to customize them—users have to edit config files, not the GUI.
It has a steep learning curve.
Customer Rating
Secureframe
Secureframe is a scalable platform for security, privacy, and compliance. The platform has dozens of policies that their in-house HIPAA compliance experts have developed and vetted. . Through the Secureframe platform, you can easily publish to your employees for review and acknowledgment.
Pros
The platform is user-friendly, making it simple to track where you and your team are at any point in the process.
Cons
It takes 1-2 days to refresh the test results after fixing the error on the cloud provider instance.
There is no dashboard that displays the priority order of events at a high level.
Customer Rating
13. A-LIGN Ascend
The Ascend compliance automation platform offers a streamlined end-to-end SaaS-based experience, allowing organizations to get quality reports and comply faster. A-LIGN will audit your information-security policies, procedures, and systems. It will identify any drawbacks in your organization's cybersecurity posture and assist your team in preparing for any upcoming events.
Pros
Provides a comprehensive review of your infrastructure and processes with the ransomware preparedness assessment service.
Employs a unique three-phased approach that includes both assessments and real-world simulations to ensure ransomware preparedness.
Cons
No process or workflow automation is available.
No risk management features available.