Healthcare regulatory compliance standards are designed to protect patients from potential harm and ensure the delivery of high-quality healthcare services. Compliance with regulations helps healthcare providers maintain and improve patient safety protocols, including proper medication management, infection control, equipment sterilization, and accurate record-keeping.
This article will delve into the intricacies of healthcare regulatory compliance, emphasizing its significance within the healthcare industry and how Scrut can effectively ensure that your organization complies with all applicable rules and regulations.
What is Healthcare Regulatory Compliance?
Regulatory compliance is the set of systems and procedures that enable an organization's conformity to the regulations, laws, and other obligations that exist everywhere the organization operates. These rules can be implemented at the local, state, federal, or international levels. Healthcare regulatory compliance is particularly important in industries where data protection, cybersecurity, and consumer privacy play a significant role. It involves implementing measures to ensure that organizations operate within the boundaries of the law and fulfill their obligations to provide safe and secure healthcare services
Regulatory compliance in healthcare refers to a medical association's conformity to applicable rules, norms, regulations, and specifications. It involves striving to meet or surpass the legal, moral, and professional standards of a certain healthcare organization.
Healthcare compliance involves creating effective processes, policies, and procedures to define appropriate conduct, training employees, and monitoring the staff's adherence to those policies, processes, and procedures.
Healthcare practitioners commonly collect and access electronic health records. As a result, protecting patient privacy and findings as they are collected has become a critical component of the healthcare sector.
Failure to comply with healthcare laws can lead to severe consequences for organizations, including regulatory penalties, legal actions, exclusion from government healthcare programs, or even the revocation of operating licenses.
Importance of Compliance In Healthcare
Compliance plays a crucial role in healthcare as it pertains to adhering to many laws and regulations set forth at local, national, and international levels. Failing to comply with these regulations can lead to severe consequences, including legal penalties, fines, and potential criminal charges.
Compliance with healthcare regulations and standards directly contributes to ensuring patient safety. It involves implementing various procedures, such as maintaining accurate patient records, following proper medication administration protocols, and enforcing infection control measures. By adhering to these regulations, healthcare providers are able to uphold integrity, honesty, and transparency in their practices. Compliance programs also include codes of conduct and ethical guidelines to manage employees' behavior and decision-making processes.
Regulations For Healthcare Organizations
Healthcare compliance regulations serve multiple purposes, such as preventing the submission of inaccurate healthcare claims to insurance providers and protecting individuals' personal, medical, and financial information. They also emphasize the importance of delivering high-quality patient care while combating healthcare fraud.
Outlined below are some key acts and statutes that govern healthcare compliance. Adhering to these standards is essential for safeguarding patient information and maintaining the integrity of healthcare practices.
The Health Insurance Portability and Accountability Act (HIPAA)
The Health Insurance Portability and Accountability Act (HIPAA) is a law that was established in 1996 to protect the privacy and security of certain health information.
It requires the Health and Human Services secretary to create regulations that ensure this information's confidentiality and make data breach notification mandatory in some cases. To fulfill this requirement, the HIPAA Privacy and Security Rules were issued by the HHS.
HIPAA's main purpose is safeguarding the security, accuracy, and accessibility of protected health information (PHI). It is a legal obligation that applies to all covered entities, such as healthcare and insurance providers, who must implement security and data privacy measures to prevent unauthorized access to PHI.
The HIPAA Privacy Rule sets national standards for protecting specific types of health information, while the Security Rule establishes security standards for electronically stored or transmitted sensitive health information.
False Claims Act (FCA)
The False Claims Act is one of several federal statutes that prevent fraud, waste, and abuse in the healthcare industry. It holds individuals accountable for knowingly submitting or encouraging the submission of false claims to the federal government. It's important to note that intent to defraud is not necessary for a violation of the FCA. Even if a person has no intent to defraud, they can violate the FCA. It allows private citizens to inform the government about fraud, including healthcare fraud, and then get a portion of any recovery resulting from the government settling for it.
Anti-Kickback Statute
The Anti-Kickback Statute considers it a criminal act to knowingly and deliberately offer, pay, solicit, or accept any money, directly or indirectly, to induce or reward patient referrals. The Anti-Kickback Statute aims to prevent hidden payment arrangements between healthcare professionals and hospitals from influencing medical treatment decisions. It defines remuneration as "anything of value," which includes discounts.
Stark Law
The Stark law, often known as the physician self-referral law, prevents healthcare providers from referring patients to other organizations or medical enterprises. This law only applies to Medicare patients seeking specific health treatments. It was named after California U.S. representative Pete Stark, who introduced the initial ethics measure for physicians that eventually led to the creation of this law in the late 1980s. While the Stark Law was originally limited to physician referrals for clinical laboratory services, it has since been expanded to cover a wide range of health services and provider types.
The Health Information Technology for Economic and Clinical Health Act (HITECH)
The HITECH Act, enacted in 2009 under President Barack Obama, focuses on two main goals: promoting the proper utilization of electronic health records and enhancing cybersecurity measures, while also emphasizing compliance with the Health Insurance Portability and Accountability Act (HIPAA).
The act aims to incentivize businesses to adopt Health Information Technology, particularly through the use of Electronic Health Records (EHRs)
Food and Drug Administration (FDA)
The Food and Drug Administration is a US government-supported organization that plays a crucial role in the US Department of Health and Human Services. The FDA's major focus is enforcement of the Federal Food, Drug, and Cosmetic Act, but the agency also enforces other laws, most notably Section 361 of the Public Health Service Act, as well as accompanying regulations.
General Data Protection Regulation (GDPR)
The General Data Protection Regulation defines health data as a specific data category and acknowledges it as a special data category for data protection purposes. This means that healthcare organizations need to be aware of how they collect and store patients' information. As a result, personal data is safer, and patients have more control and visibility into their own data.
How Scrut Can Help
Scrut revolutionizes the compliance process, saving 75% of manual effort while enhancing accountability and the speed of completing InfoSec tasks. This platform offers a more efficient way to achieve compliance by eliminating time-consuming manual procedures and keeping you updated on the progress and effectiveness of your programs.
With Scrut smartGRC, you stay informed about the overall status of your GRC program, as depicted in the accompanying screenshot: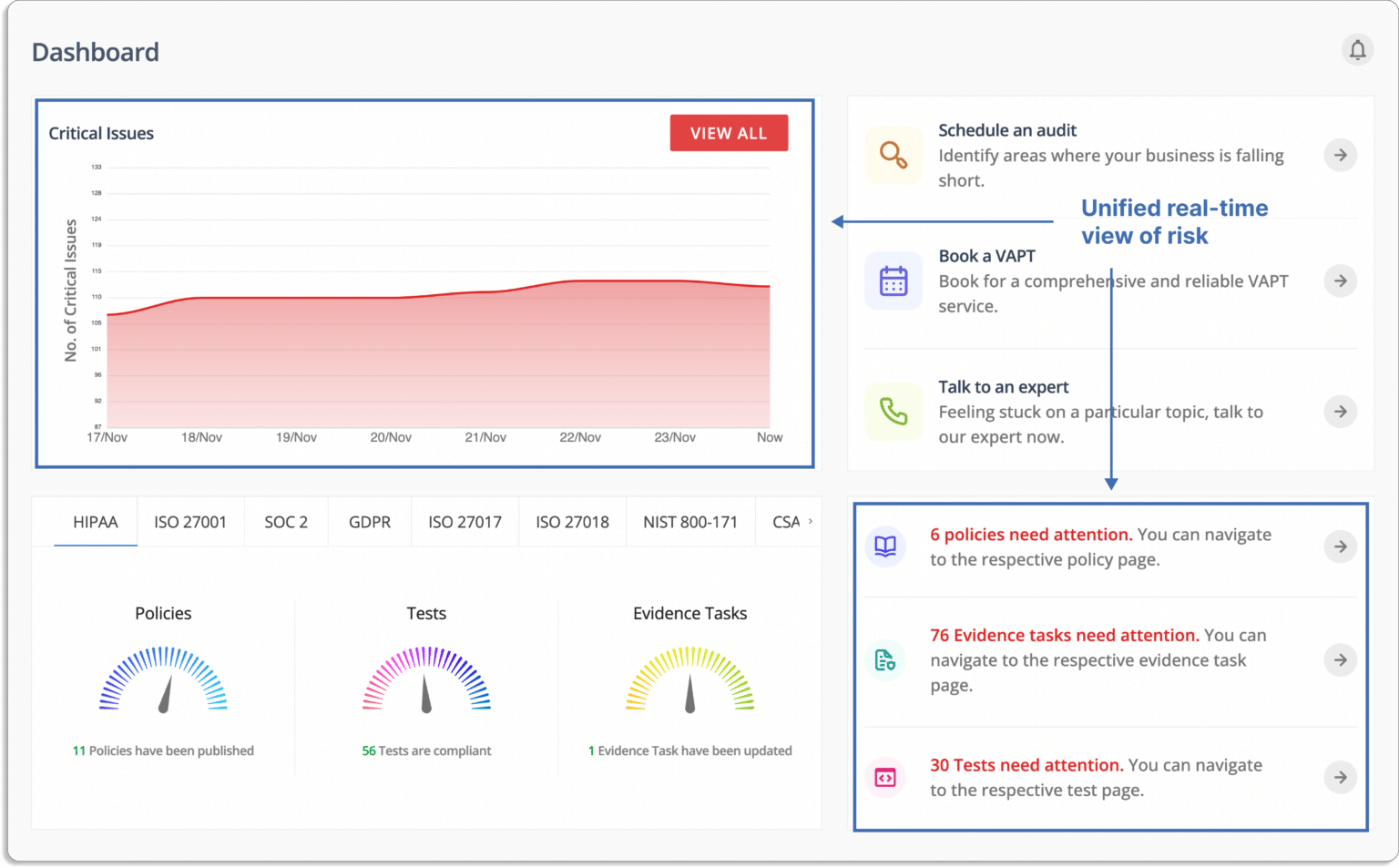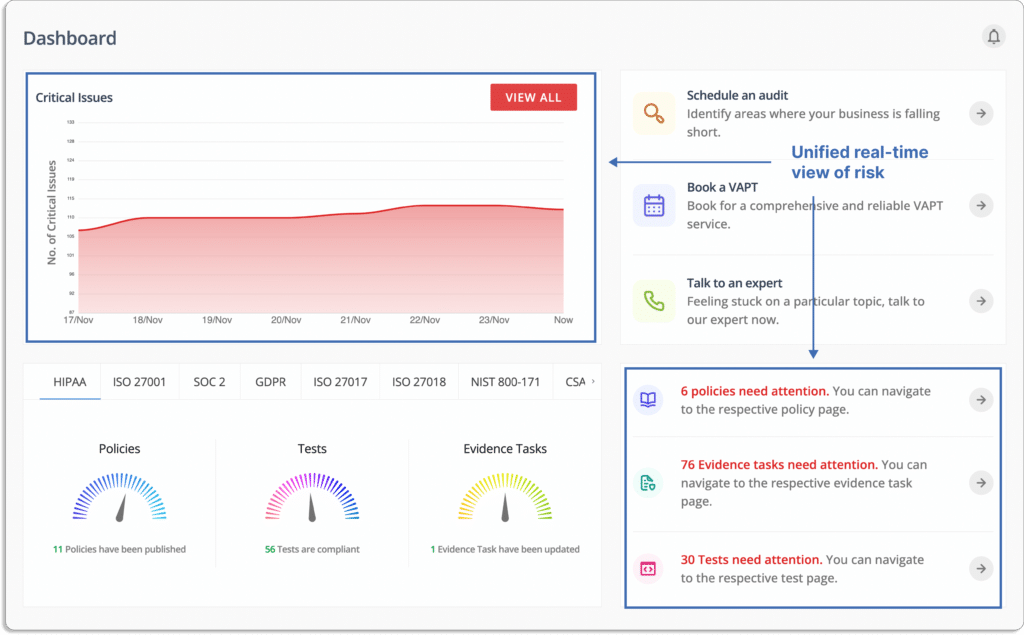 Scrut is a single point of contact for all compliance-related responsibilities. With a library of 50+ policies, established and vetted by our in-house infosec specialists, you can start preparing your compliance program in minutes.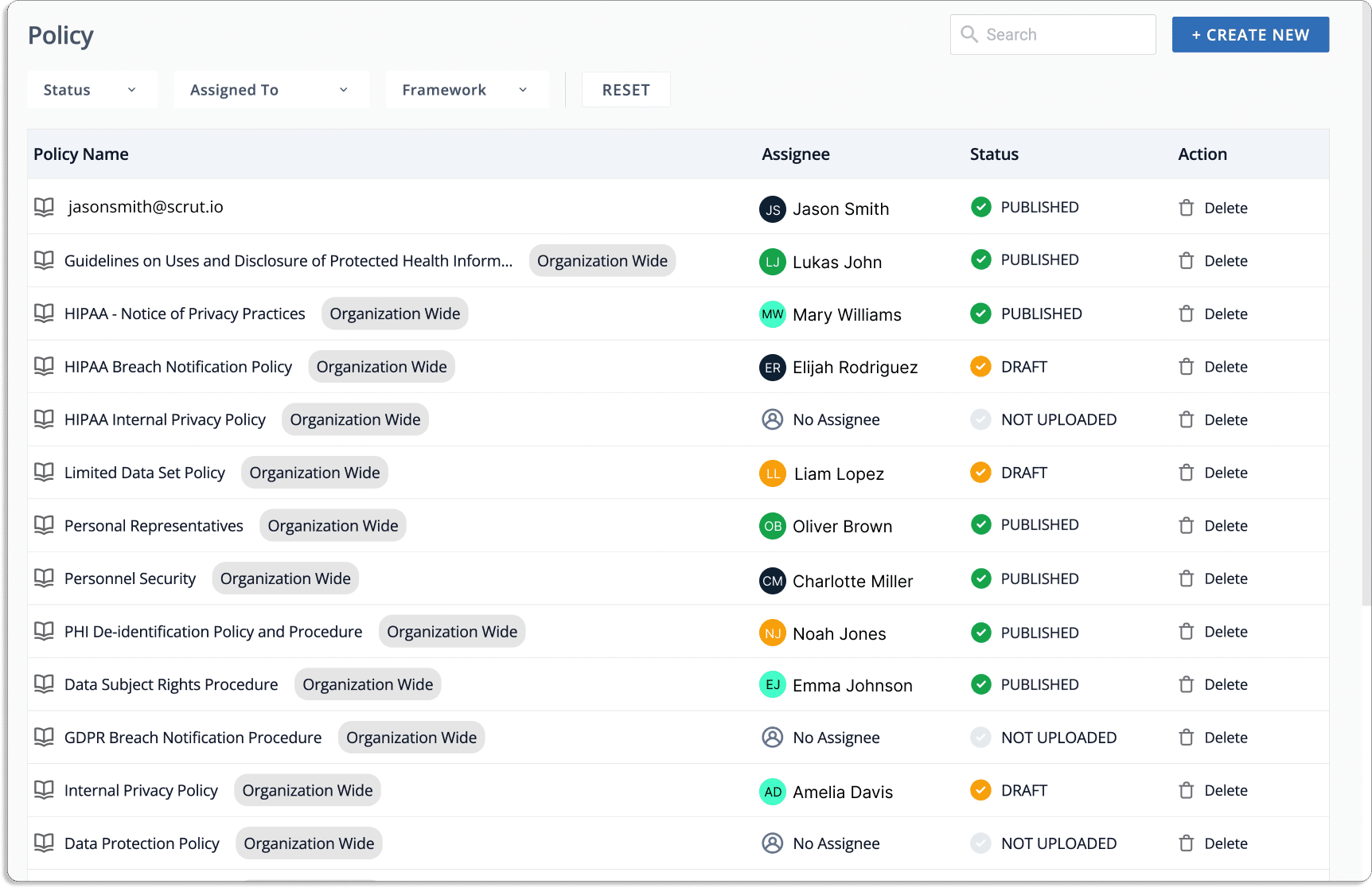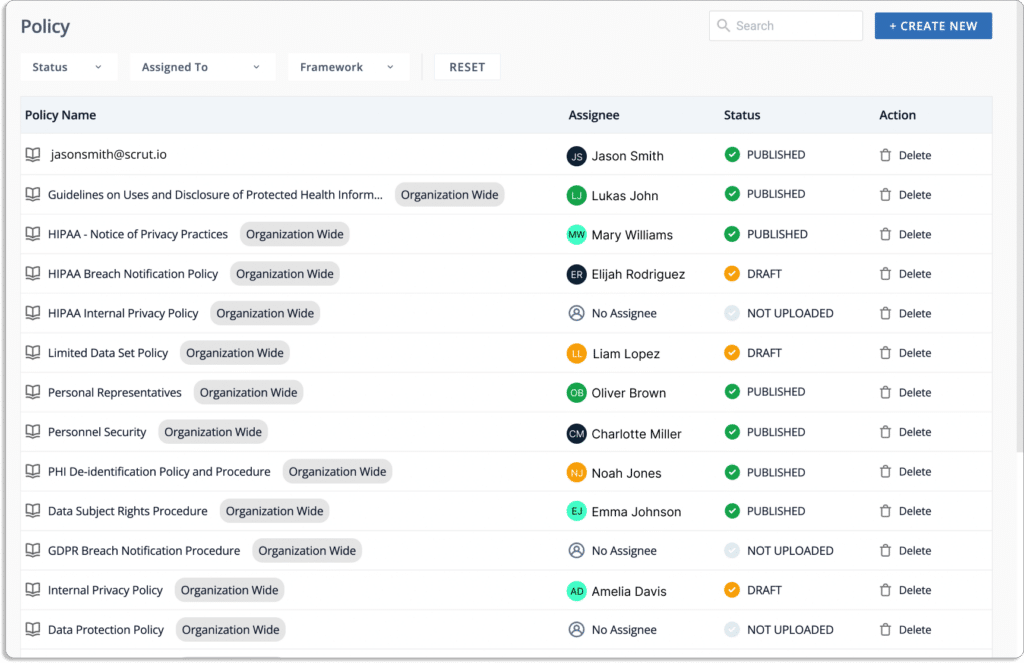 Additionally, you can also use a built-in inline editor to modify policies to your business needs.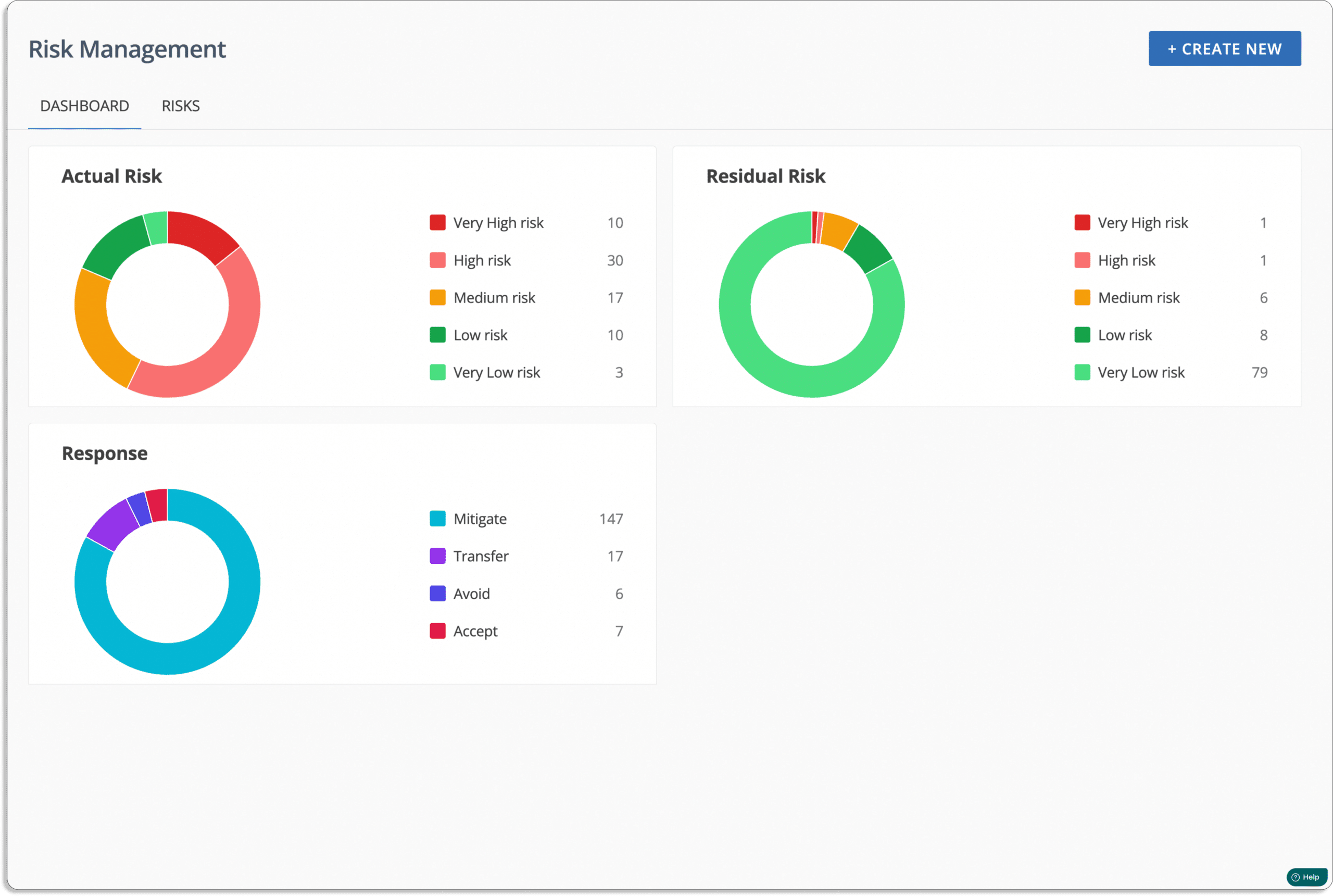 Scrut provides a seamless and unified experience for achieving compliance with various information security frameworks. You can easily align your custom controls with prebuilt controls mapped to globally recognized frameworks. The Scrut smartGRC platform covers the following standards: SOC 2, SOC 3, ISO 27001, ISO 27701, ISO 27017, ISO 27018, ISO 22301, ISO 20000-1, GDPR, HIPAA, FERPA, CCPA, PCI DSS, etc.
The platform integrates throughout your landscape to automate evidence collection and allows you to design, assign, and monitor assignments for compliance requirements. It connects with a variety of application environments, including HRMS, endpoint management, and other technologies, to automate the human evidence collection process. The tool gathers evidence automatically across 70+ integrations and addresses the most concerning vulnerabilities.
With all your rules, processes, controls, evidence, and documentation stored in one centralized platform, Scrut facilitates compliance audits and ensures easy access to all necessary information.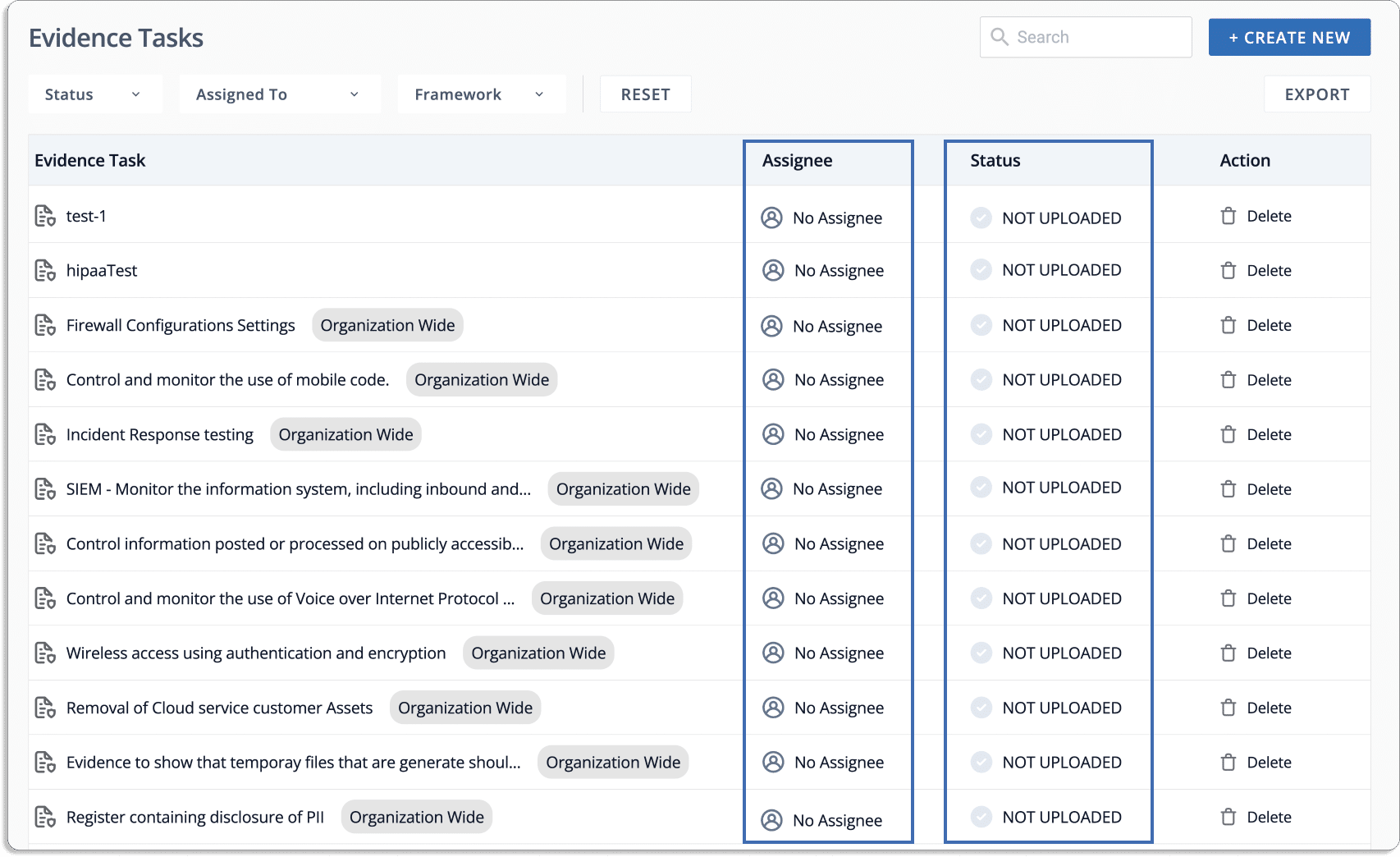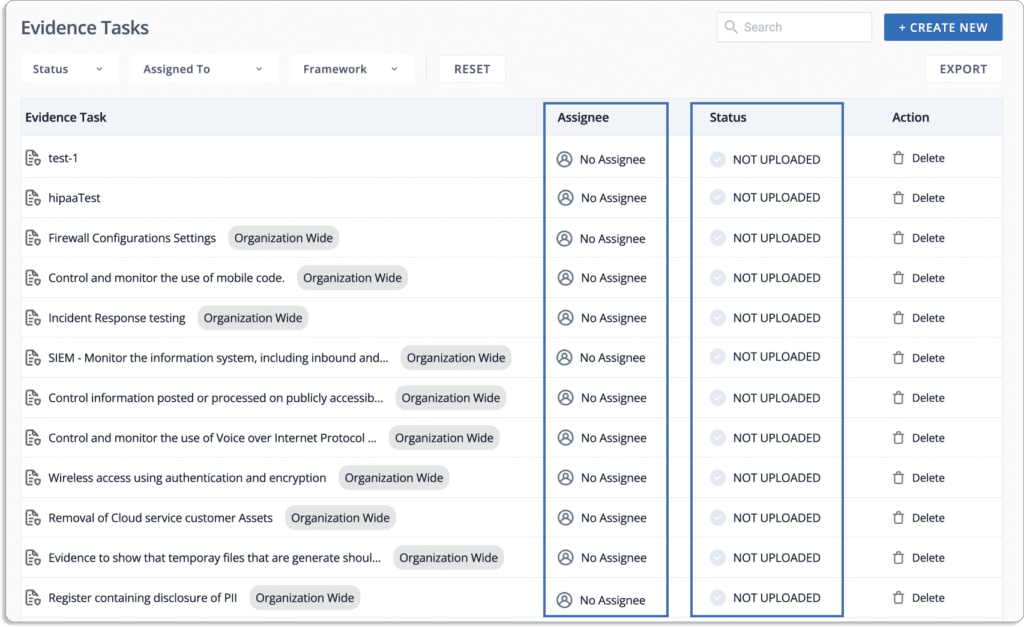 Scrut Risk Management: The platform provides a single interface for identifying, assessing, and mitigating IT and cyber risk.


It provides organizations with the awareness they need to stay ahead of risks and communicates risk implications on high-priority strategic targets. By utilizing scoring techniques, expert-provided risk scores, and automated workflows, the platform enables the quick and easy establishment of new IT risk programs to prevent, control, and mitigate risks.
One key feature of Scrut is the ability to create and maintain a risk register. A risk register is a repository of all the risks that your organization faces, including a description of the risk, the likelihood of its occurrence, and the impact of the risk.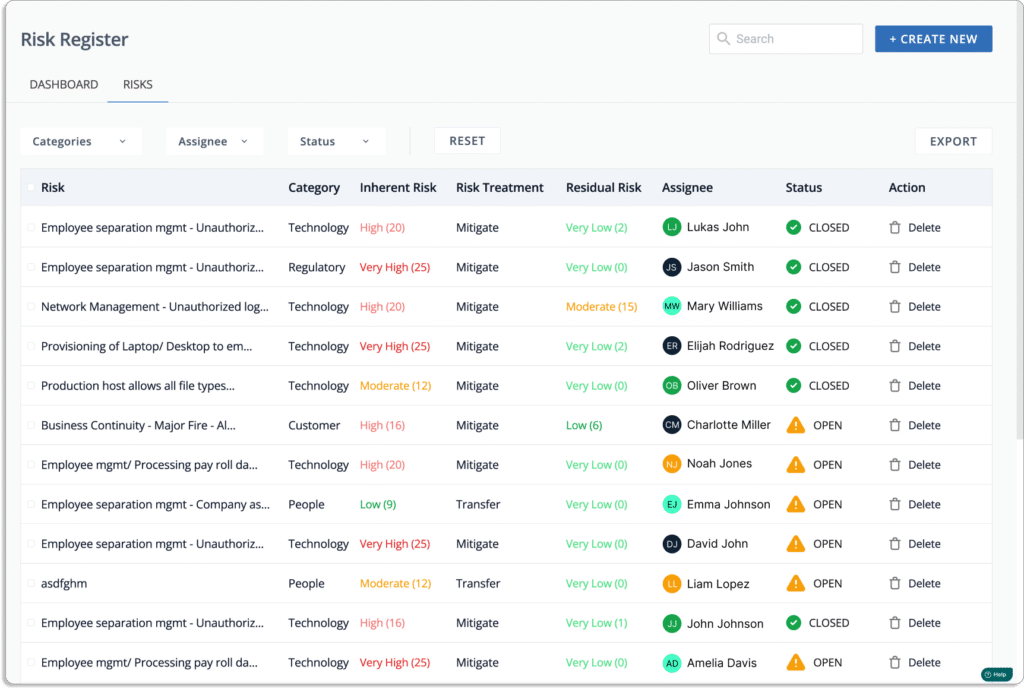 Scrut Risk Management allows you to leverage the pre-loaded risk library or create custom risks, establish the treatment approach, develop mitigation workflows, and assign responsibilities all in one location.
Semi-automate audits: You can invite your auditors and communicate with them directly through the platform. With all the necessary policies, controls, and evidence centralized in one place, audits can be completed quickly, saving time and effort.
Employee security awareness training: Scrut offers automated employee infosec training with a pre-built 30-minute information security course created by industry professionals. This training equips staff members with everything they need to understand possible hazards, eliminate slippages, and develop a secure posture. The platform also allows employees to examine policies effortlessly, evaluate notifications, and recognize security processes in one place.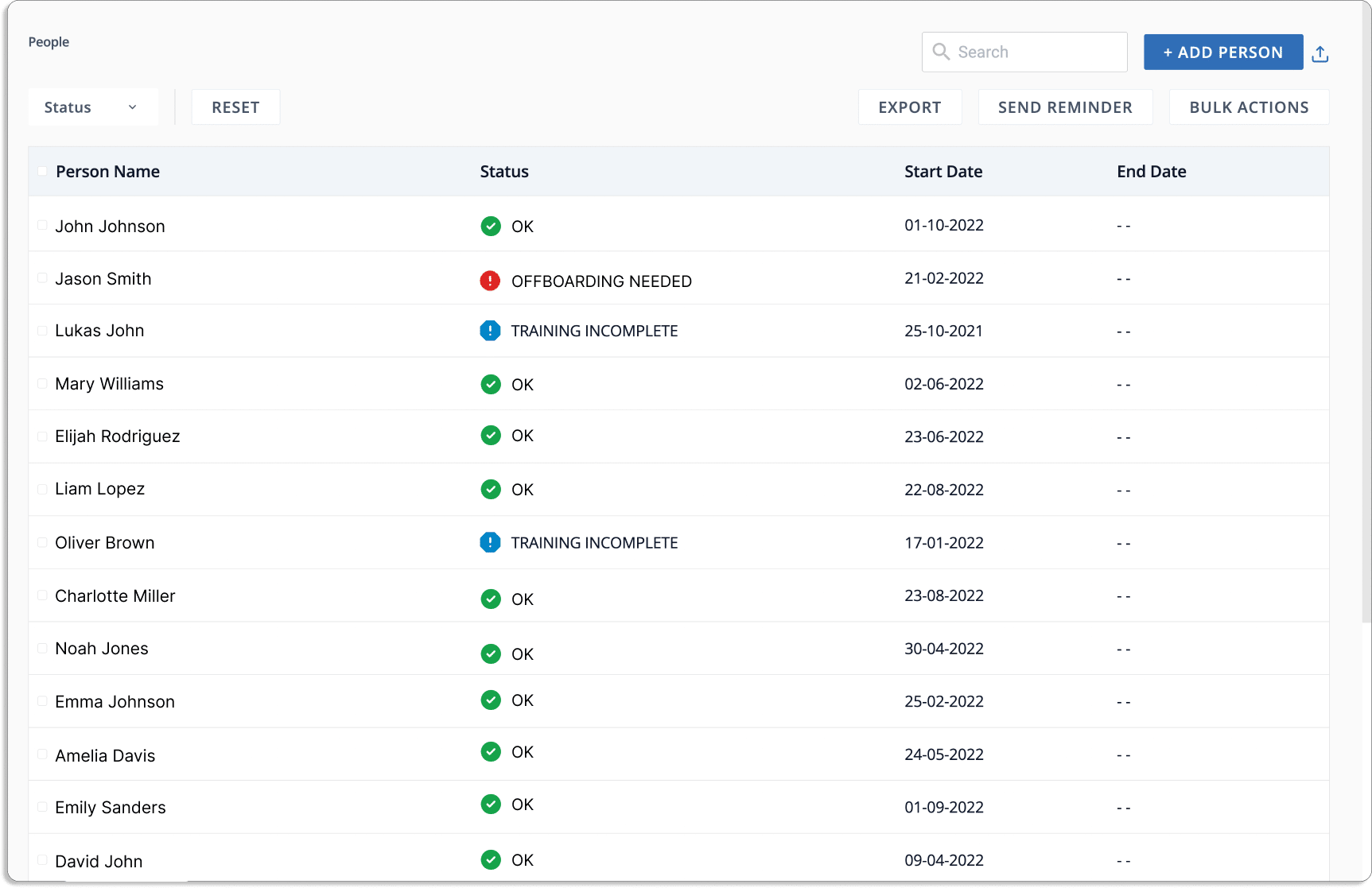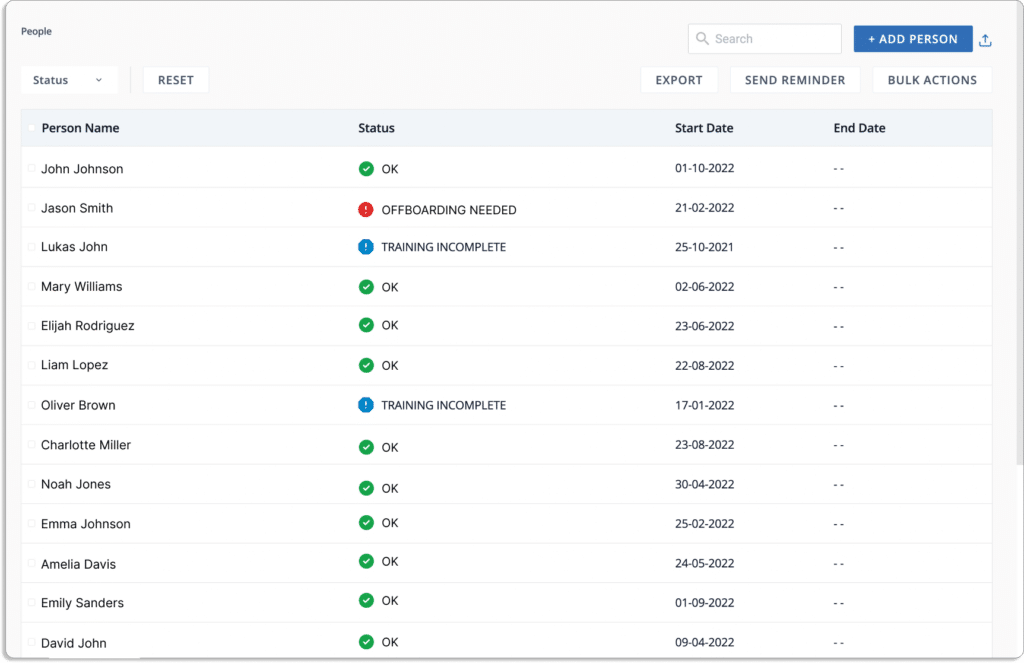 Upon completion of the training, employees are required to take a quiz to evaluate their understanding and knowledge.
Case study – Sharing files across several channels can be challenging, especially for firms dealing with sensitive data. CloudFiles removes the friction from the procedure.
CloudFiles' out-of-the-box integrations with popular tools like ‌Hubspot and Salesforce allow customers to rapidly sync files with any cloud storage and always stay up to date. Given the problem's complexity, Cloudfiles manages a complex cloud architecture, necessitating regular monitoring for any misconfigurations and threats to maintain an intact and watchful information security posture.
Additionally, Scrut assists you to improve your regulatory healthcare compliance posture by providing pre-built controls and continuous compliance monitoring. The tool helps to manage all resources and identify, track, and monitor any deviations from SOC 2, GDPR, ISO 27001, ISO 27017, ISO 27018, and HIPAA standard requirements, allowing them to remain compliant. Click here to schedule a demo to learn more about healthcare regulatory compliance.