We are beyond excited to announce that Scrut has won 185 badges in the recently released G2 Fall 2023 Report! These badges are a reflection of our customers' continued faith in us, and we cannot thank them enough for helping us be recognized as the Momentum Leader in two categories and the Leader in four categories.
G2 is the go-to marketplace for IT and software companies, providing both consumers and businesses with a valuable platform for discovering, comparing, and reviewing tech solutions tailored to their needs.
G2's quarterly reports are a reflection of our ongoing commitment to excellence, as they highlight the top players in the tech industry based on unbiased user reviews. It's truly an honor to once again be acknowledged as a high performer in our field through this esteemed platform.
We want to emphasize that these badges represent the trust our customers place in us. We're deeply grateful for this trust and fully recognize that our achievements are made possible by their unwavering support. We extend our heartfelt thanks to our customers for believing in us, and we're motivated more than ever to continue leveling up their infosec and compliance game!
Here is a run-through of all the badges we were awarded in G2's Fall 2023 Report.
Scrut shines as the Momentum Leader in Security Compliance and Cloud Compliance


We are super excited to be hailed as the Momentum Leader in not one but two categories that we specialize in! We can now proudly declare to be one of the top products in security compliance and cloud compliance.
Ensuring security and cloud compliance is a cornerstone of our service. Being acknowledged as Momentum Leaders in this category reassures us that we are headed in the right direction and serves as a powerful motivator for us to raise the bar even higher.
On top of the game with 4 Leader badges 


We are thrilled to be recognized as leaders in four important categories – security compliance, cloud security, cloud security in the small business segment, and cloud security posture management.
We take security compliance and cloud security seriously, and these leader badges stand testament to our endeavors.
Standing proud with 5 Leader badges from Around the World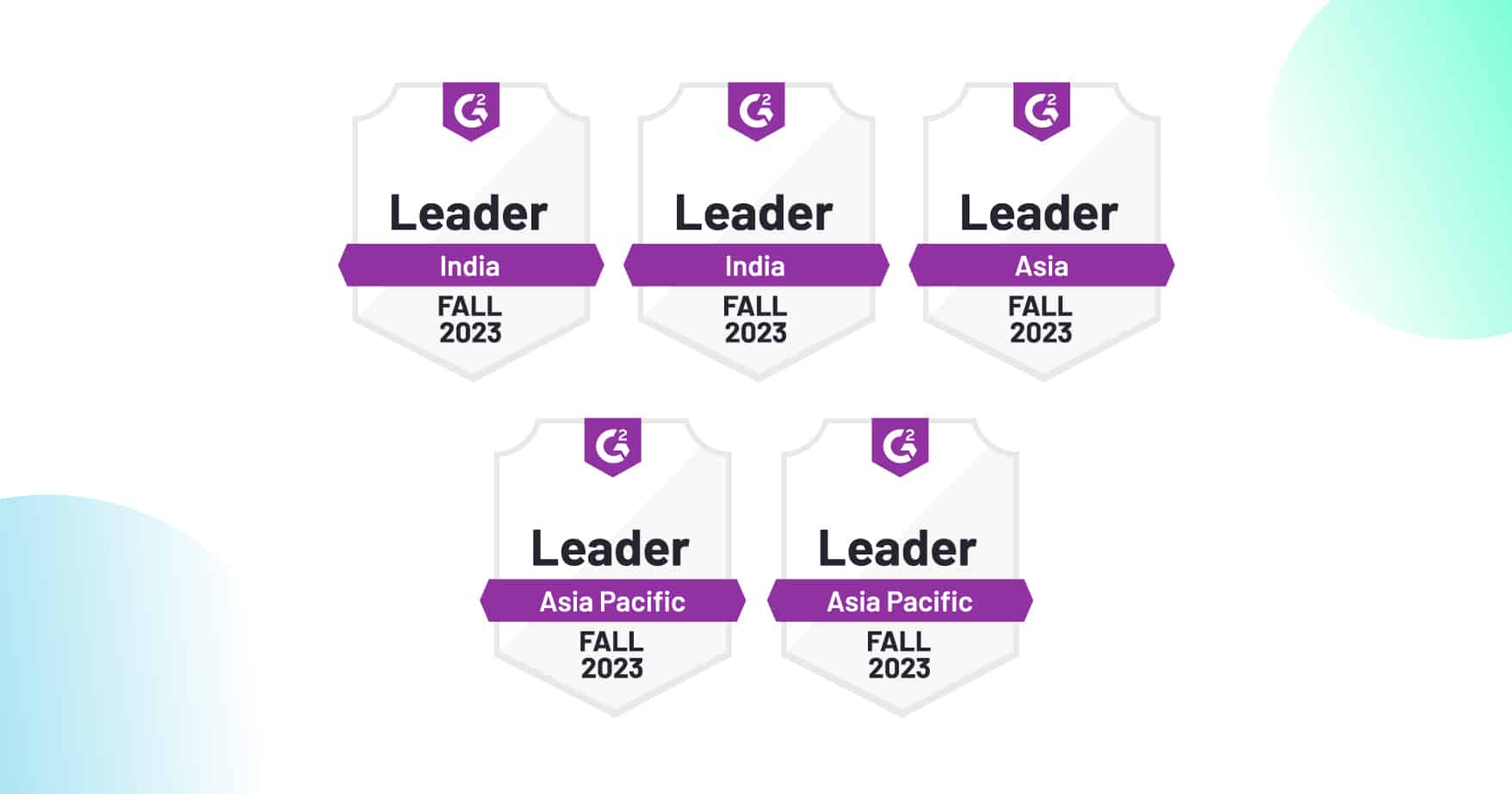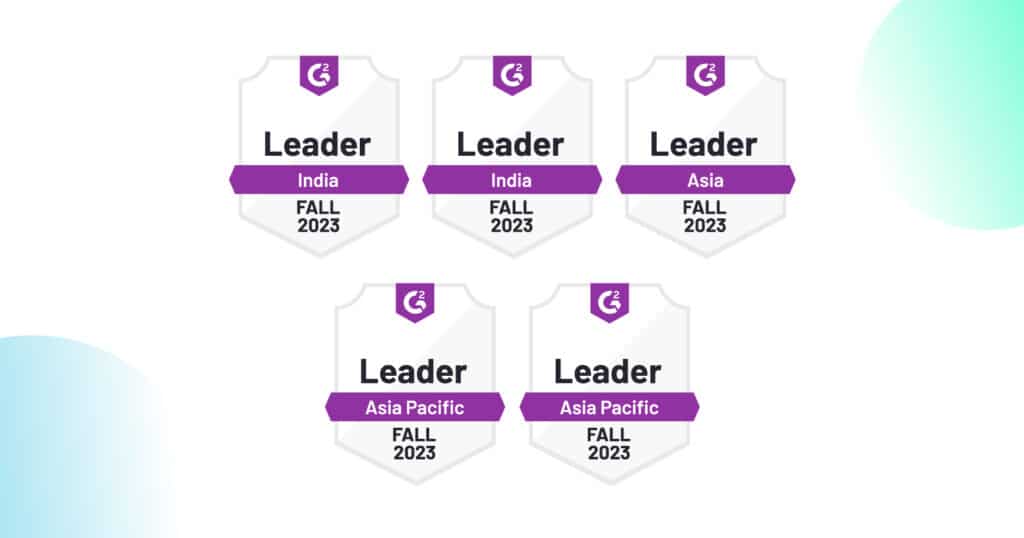 At Scrut, we do our best to help as many organizations as we can, and we are glad to be appreciated by our growing clientele.
We received five Regional Leader badges including Cloud Security Leader – India, Cloud Security Posture Management – Asia, Cloud Security Posture Management – Asia Pacific, Cloud Security Posture Management – India, and Vendor Security and Privacy Assessment – Asia Pacific.
Soaring high with 41 High Performer badges 
We've outdone ourselves and how! We won a whopping 41 high performer badges this season, and we are besides ourselves with joy! We are extremely grateful to our customers for recognizing our hard work.
To be hailed as a high performer across seven categories (Cloud Compliance, Cloud Security, Cloud Security Posture Management, IT Asset Management, Third Party and Supplier Risk Management, and Vendor Security and Privacy Assessment) fills us with pride and drives us to continue being on top of our game. We've also been recognized as a High Performer in 6 categories in the Americas section, and we couldn't be happier!
Notable badges won at G2 Fall Awards 2023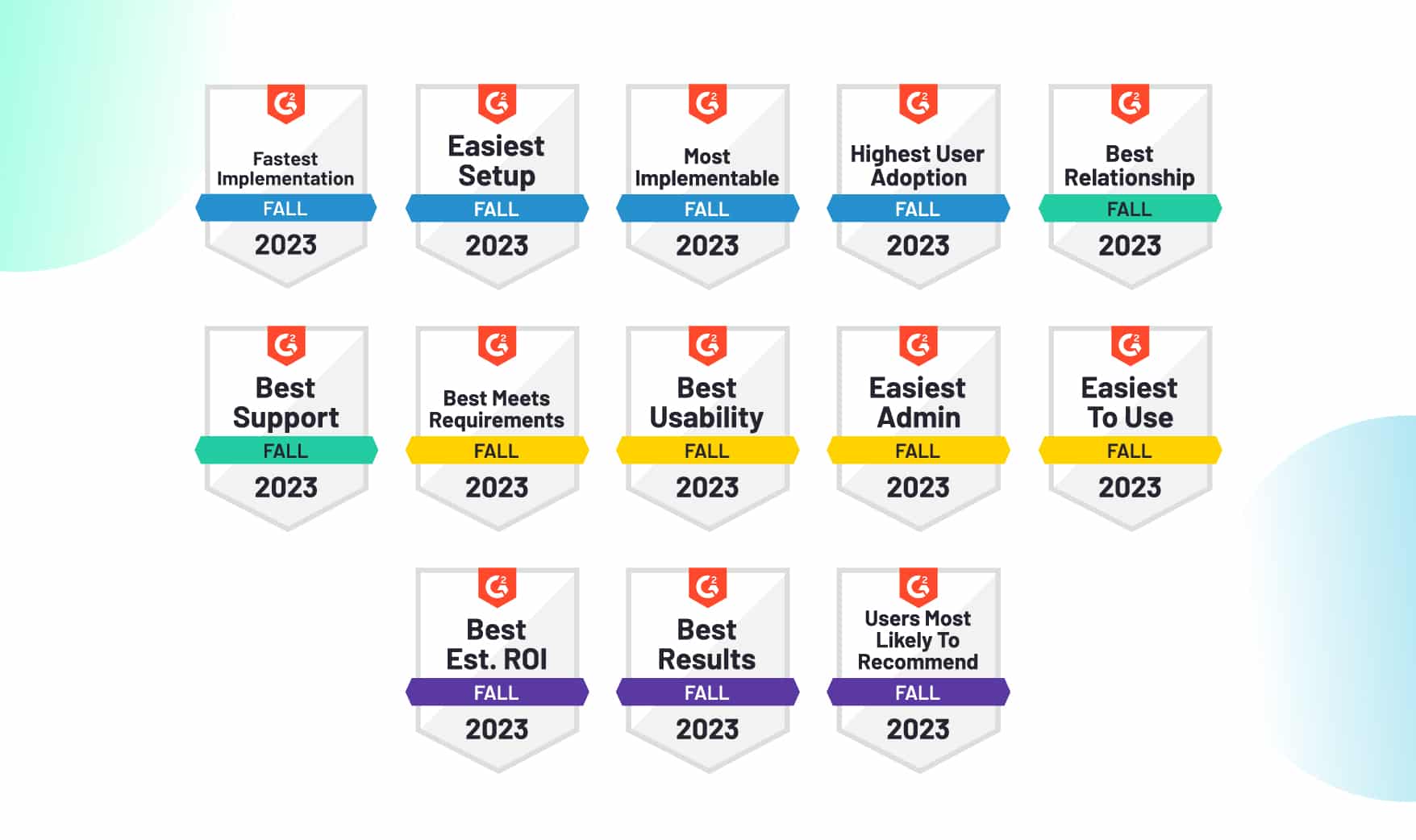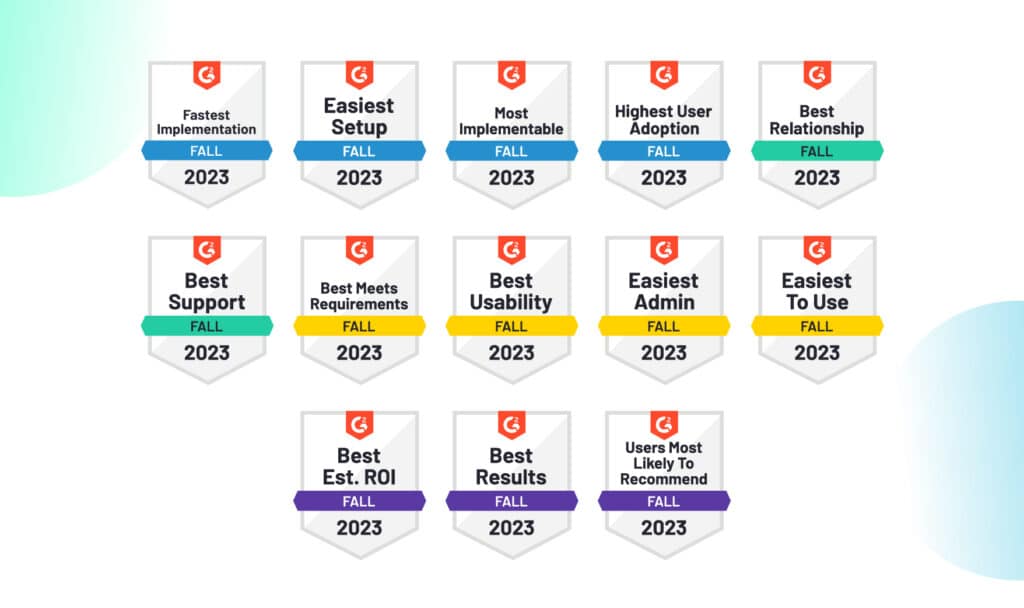 The performance and user-friendliness of our product is something that this report highlighted with Scrut earning eight Fastest Implementation badges, seven Best Usability badges, seven Best Results badges, six Easiest Setup badges, five Best Estimated ROI badges, four Best Meets Requirements badges, four Most Implementable badges, three Easiest Admin badges, and three Easiest to Use badges.
We also continue to be a crowd pleaser, taking home six Best Relationship badges, five Highest User Adoption badges, four Users Most Likely to Recommend badges, and one Best Support badge.
Mastering Cloud Compliance with 43 badges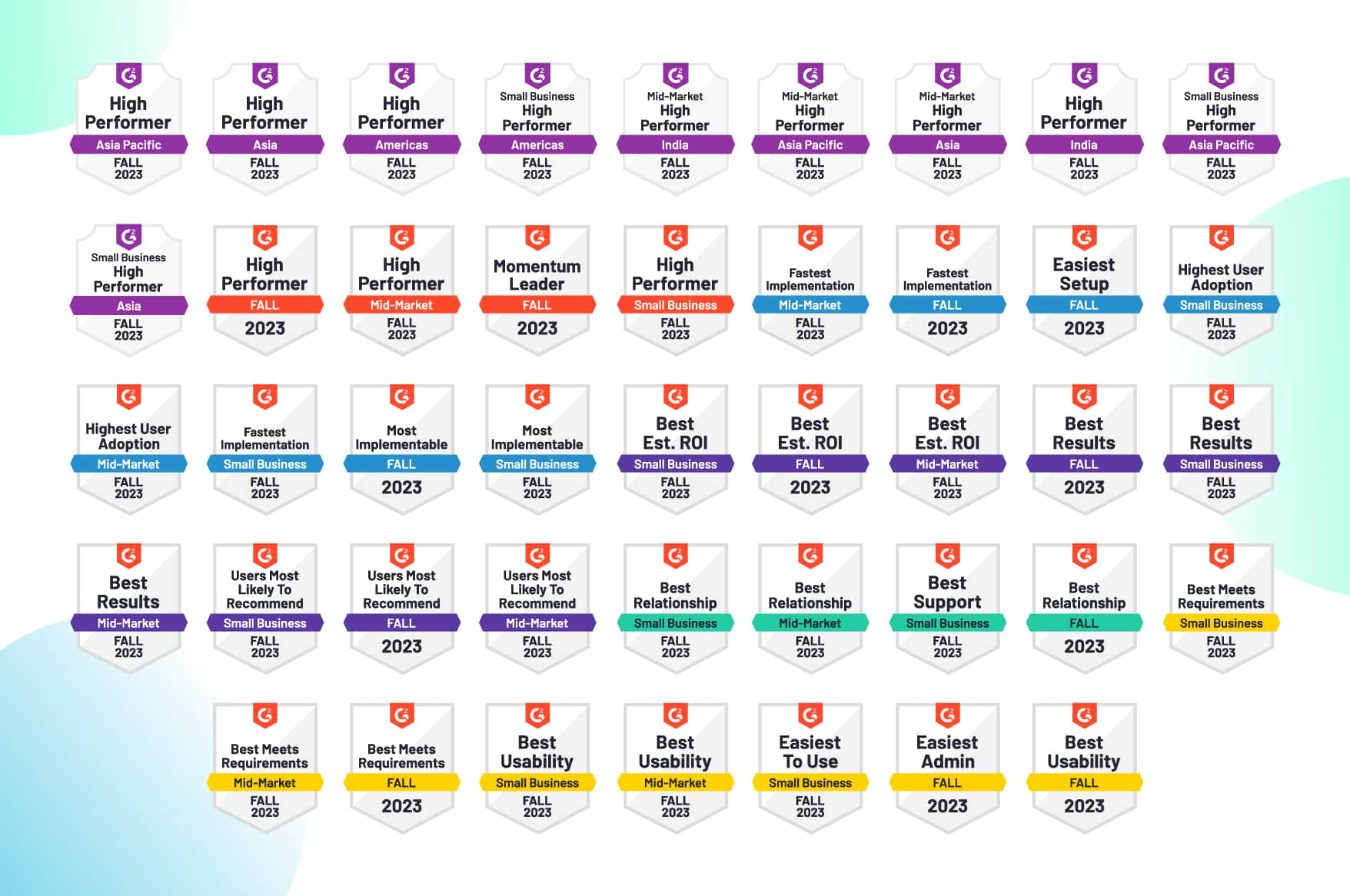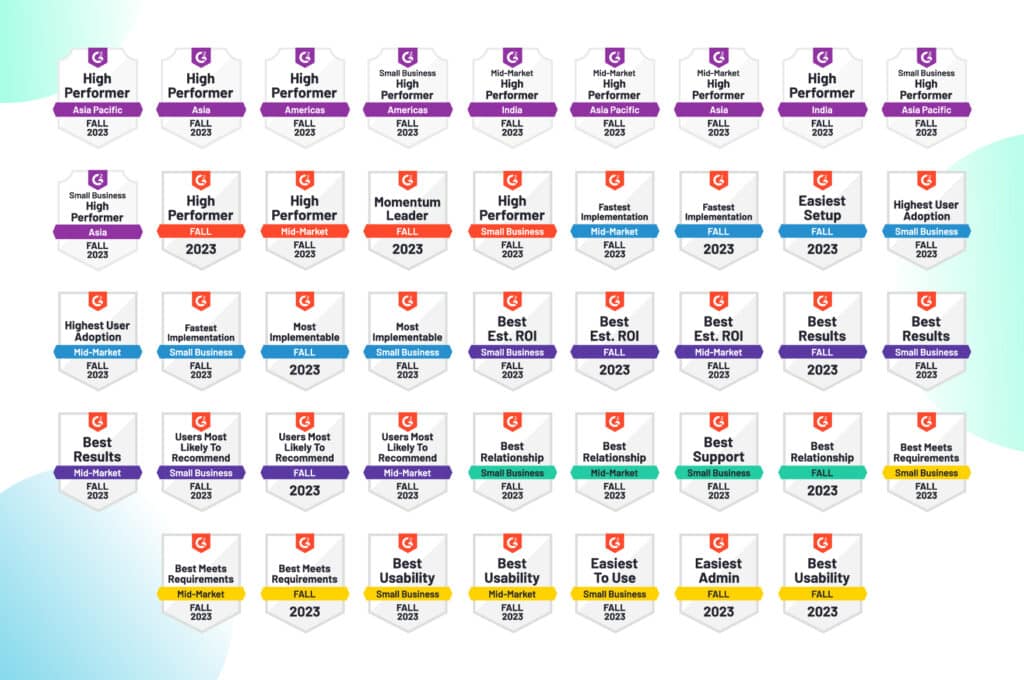 We once again top the charts in cloud compliance with 43 badges, beating our own previous records. Our cutting-edge compliance automation and management platform is the perfect solution for maintaining the compliance of your cloud architecture, and we are ecstatic to be recognized as a leader in this category.
Various businesses, from small startups to mid-market enterprises, have experienced the advantages of our cloud compliance services. We are also overjoyed to have received high performer badges across several regions in this category including Americas, Asia Pacific, and Asia.
Strengthening Cloud Security with 27 badges

We are ecstatic to be declared a leader in Cloud Security! Honing the security of organizations that use multicloud solutions is an important part of our expertise, and winning 27 badges shows that our customers appreciate our efforts.
Being recognized as a leader across regions in this category lets us know that we are on the right track when it comes to securing the cloud architecture of our valued customers.
Leading Cloud Security Posture Management with 35 badges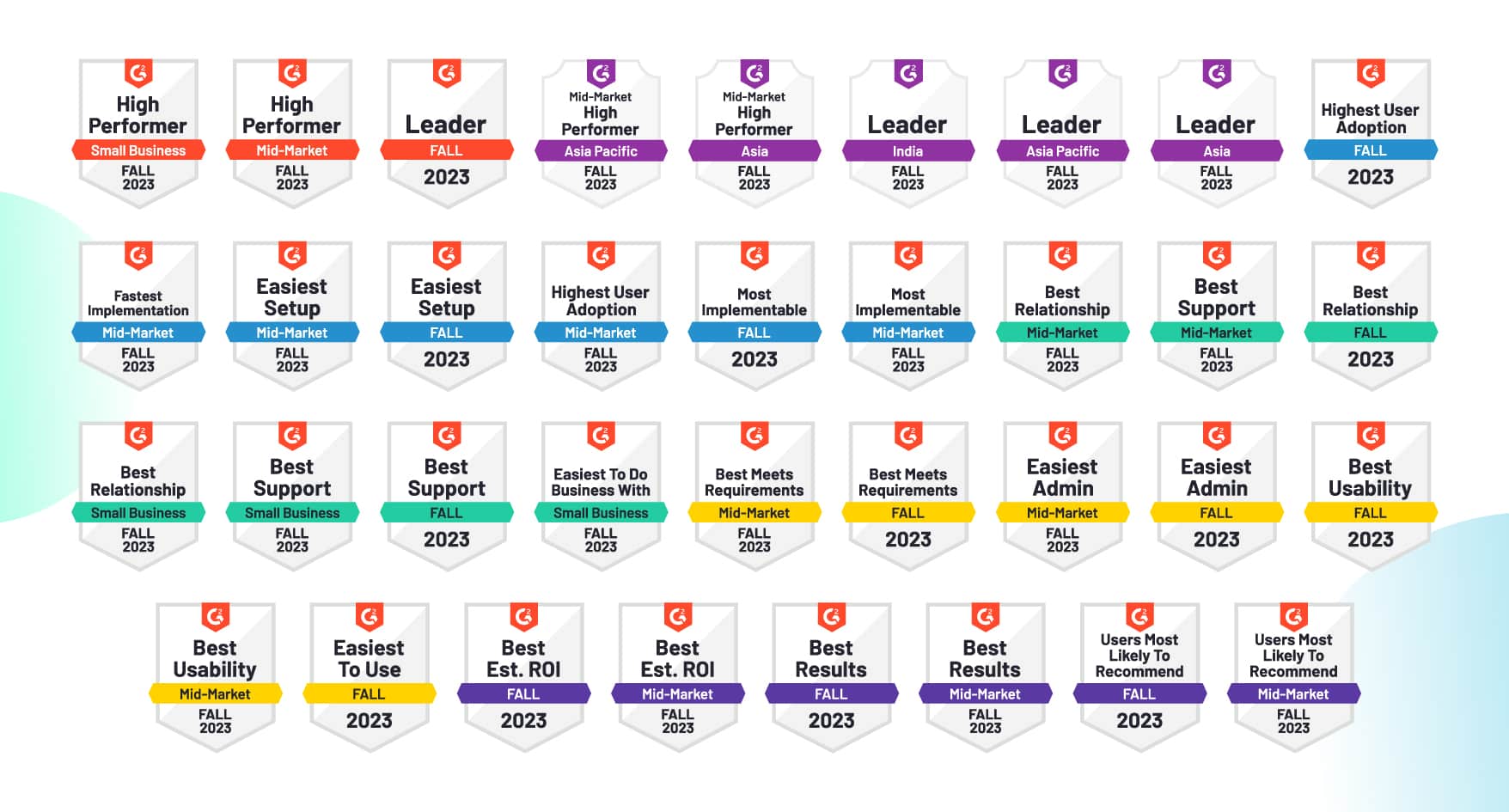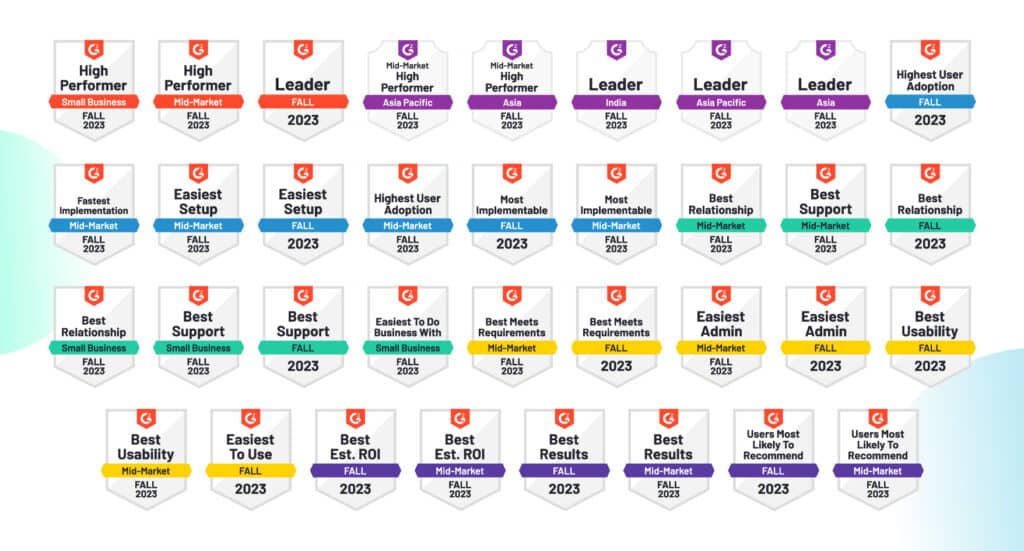 Receiving the Leader badge in Cloud Security Posture Management further cements our platform's reputation as a hawk-eyed system that doesn't allow any misconfiguration to slip its notice. We are proud to have been recognized as a leader across regions in this category and promise to hone our performance even more in the coming quarter.
Mastering IT Asset Management with 32 badges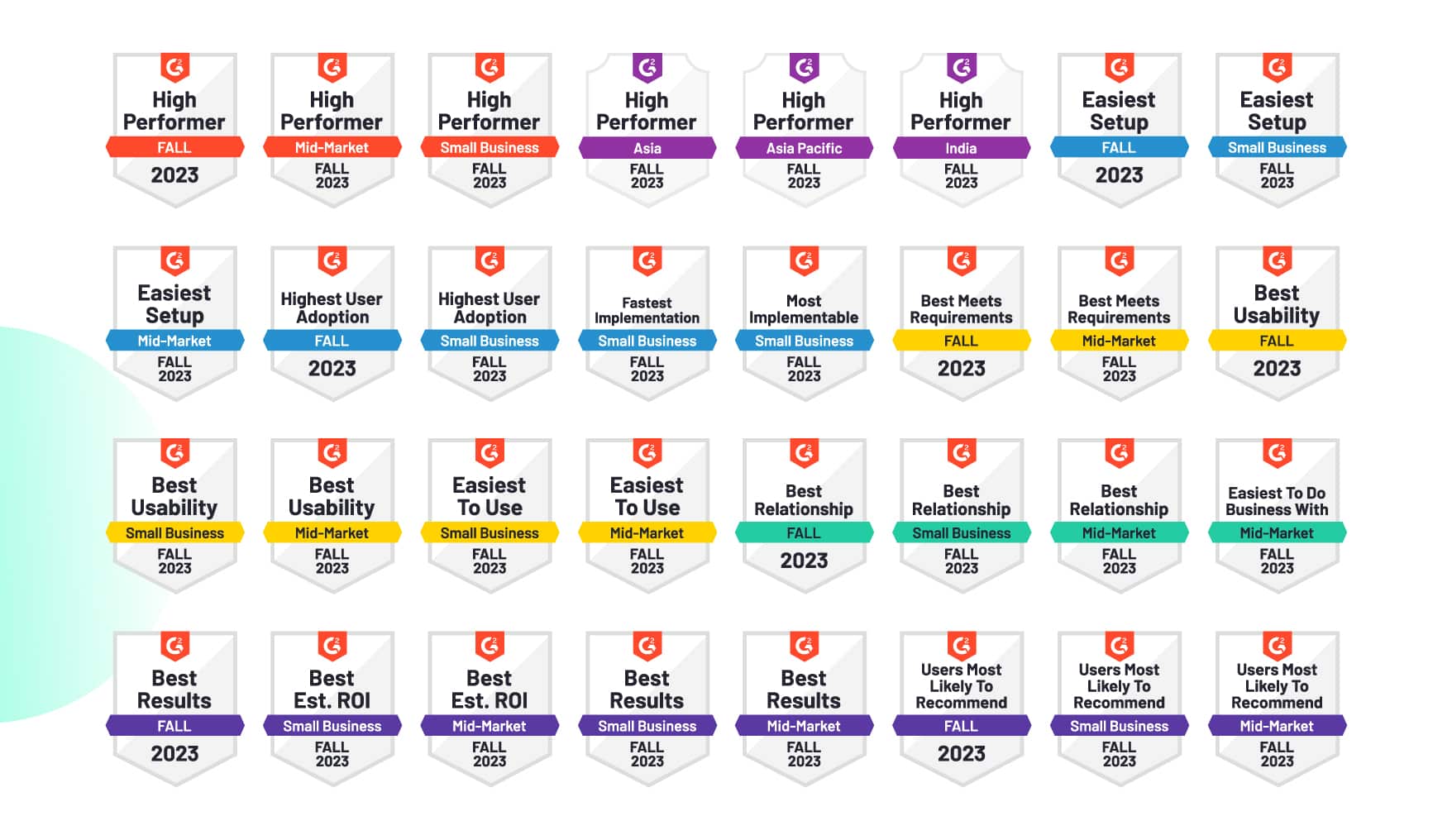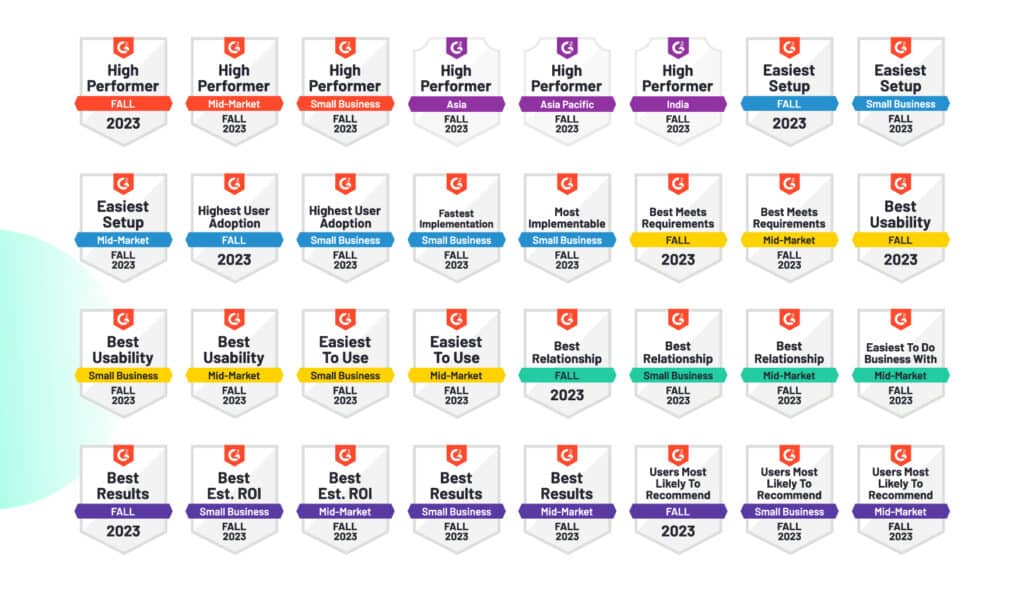 It is no secret that we are thrifty when it comes to managing IT assets, and this has been certified by the 32 badges we received in the IT Asset Management category. We received High Performer badges across market sizes and regions demonstrating that we know how to make the best use of IT assets.
Fortifying Security Compliance with 16 badges


We are on a roll! We've once again bagged the title of Leader in Security Compliance. This would not have been possible without the continued support of our dedicated customers who go out of their way to show their appreciation for our services.
We promise to continue providing the best security compliance services, and we are driven by your enthusiastic reviews.
Enhancing Third Party and Supplier Risk Management with 18 badges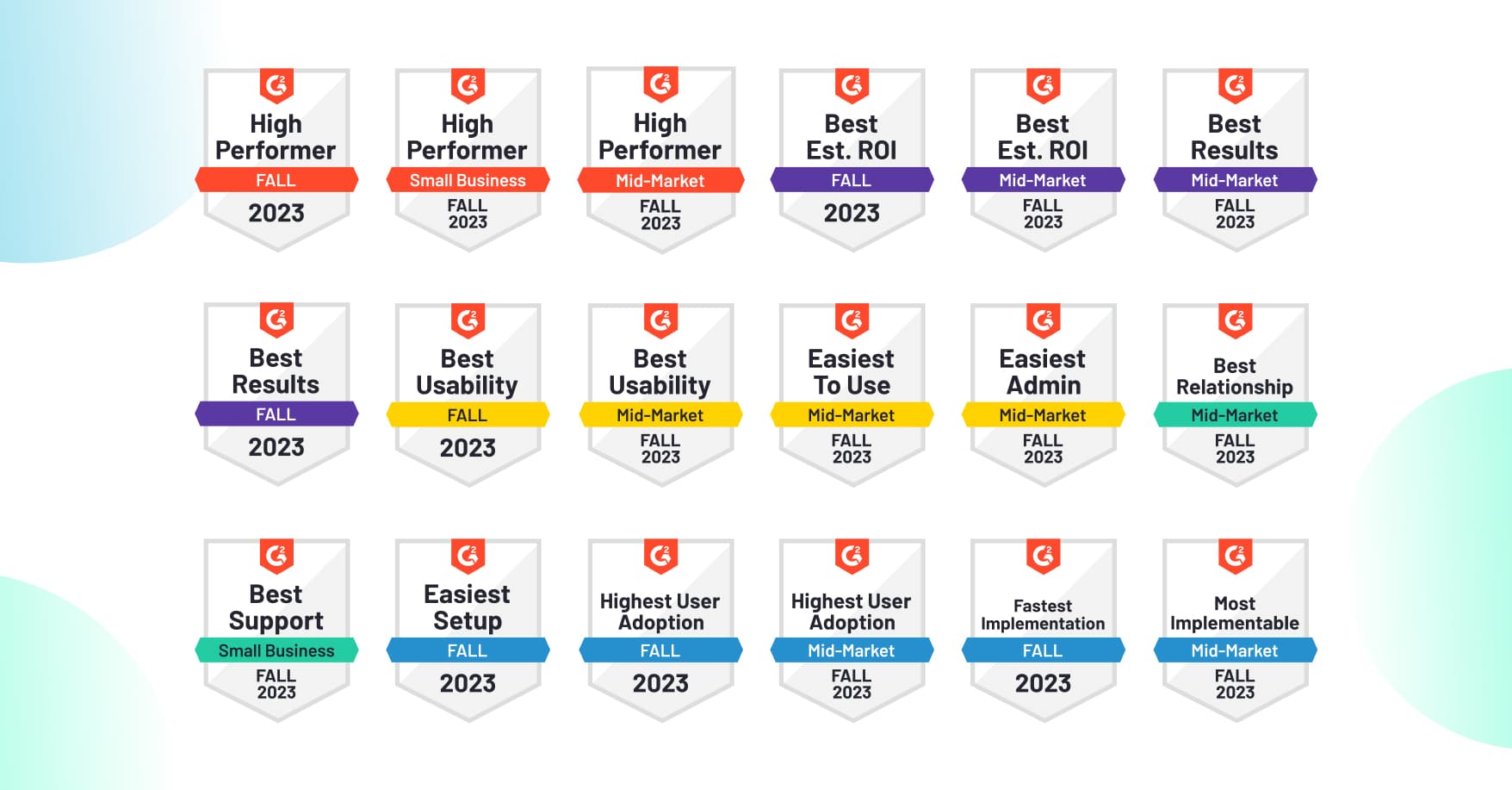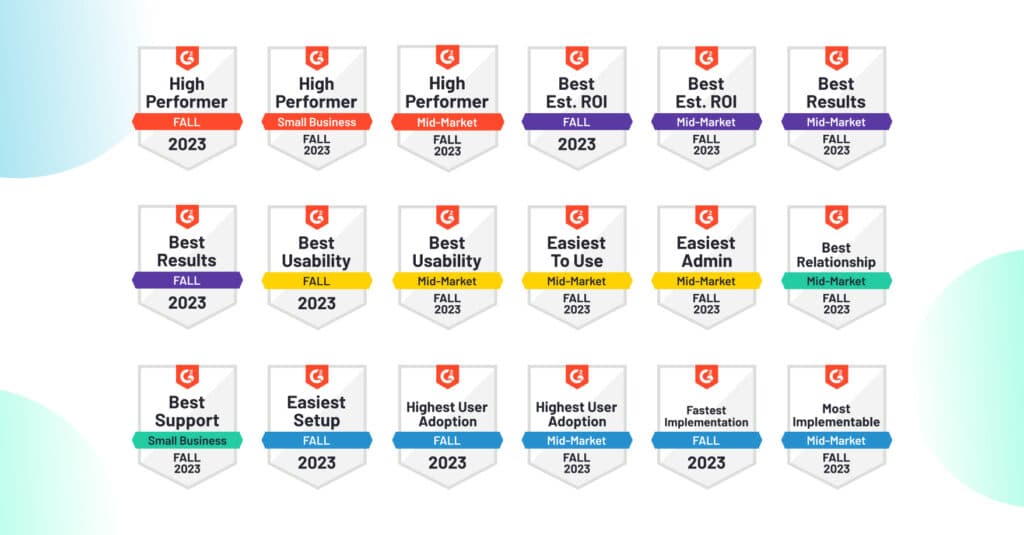 We are patting ourselves on the back for being honored as a High Performer in Third Party and Supplier Risk Management! Helping our customers manage vendor risks is something we prioritize, and we are happy to see our customers recognize the hard work that we put in.
Rest assured, we will continue to keep our clients' third party associations risk-free, so they can focus on scaling their business.
Redefining Vendor Security and Privacy Assessment with 14 badges


Being recognized as a High Performer in Vendor Security and Privacy Assessment is an honor we don't take lightly. Vendor security and privacy are major players in ensuring the security of a company. We're super excited to see that our platform is making it easy for our customers to handle risks from third-party vendors.
The Scrut Manifesto
It is always thrilling to read what you have to say about our services. We not only treasure your kind words but also take your feedback seriously, using it as a compass to navigate towards even better service.
If you'd like to dive deeper into our performance and services, check out more reviews by clicking here.
With our intuitive platform, we're here to address all your security and compliance requirements. Schedule a demo  with us today to discover how we can better serve your needs.