The G2 Winter 2023 awards are out, and we are ecstatic to announce that Scrut has been awarded 83 badges across several security and compliance categories.
In the past six months, our customers have shown us unprecedented support, and these badges come as a testament to their love for us. We have deep gratitude for each and every one of our customers and want to take this opportunity to thank them for the trust they have placed in us.
What importance do the G2 Awards hold?
G2 has made a name for itself as the biggest marketplace for software and IT companies in the globe, where consumers and businesses can find, contrast, and evaluate technology solutions based on their needs.
We at Scrut are incredibly proud and honored to have received recognition as an industry leader from one of the most respected marketplaces in the business.
Here is a quick recap of all the badges we've earned in the G2 Winter 2023 report.
G2 Leader across several Security and Compliance categories
It brings us immense pleasure to have been recognized as a leader in cloud security, cloud compliance, and security compliance.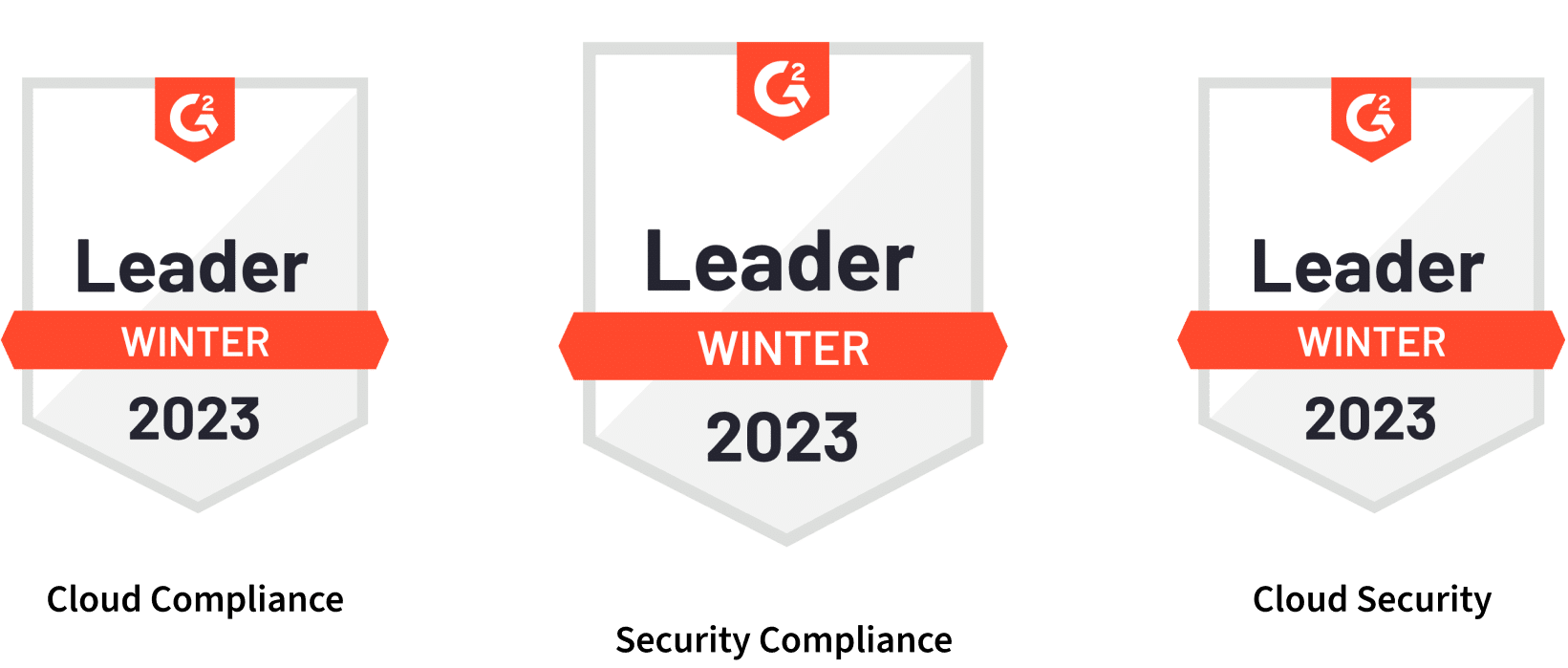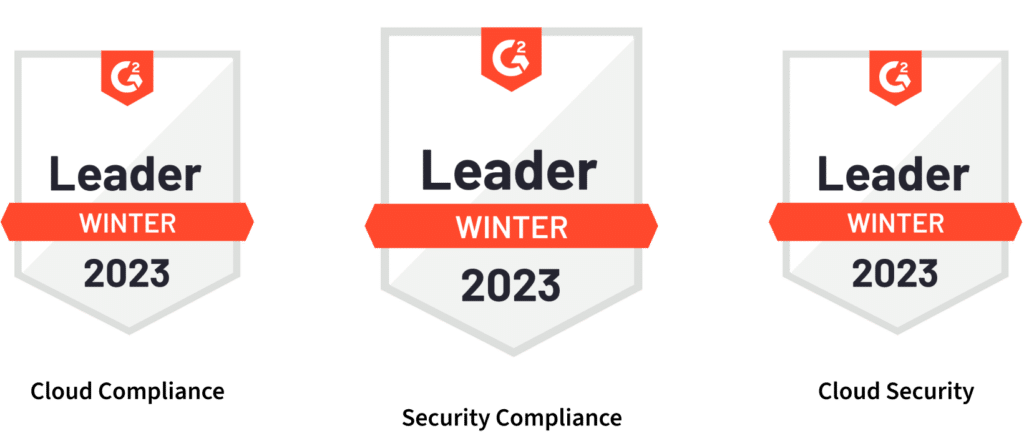 These badges are awarded after G2's independent evaluation of unbiased user reviews. They demonstrate our success in providing our clients with the most frictionless experience in risk monitoring while adhering to well-known industry information security standards.
G2 Crowd Grid Report
Scaling to a position of this degree in the G2 crowd grid has been enthralling, and we hope to continue this journey forward.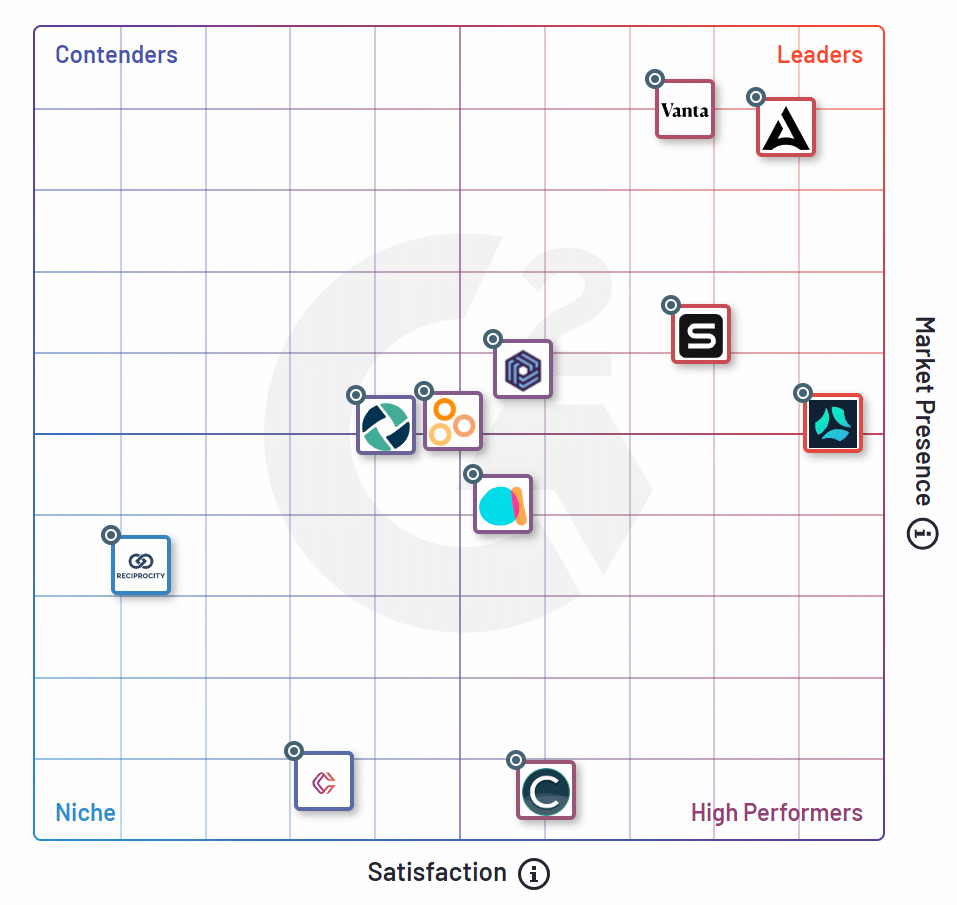 High Performer across Mid-Market Enterprises and Small Businesses
One of the highlights of the G2 Winter 2023 Awards was receiving the High Performer badge overall, as well as in mid-market and small businesses. This reinstates that our mission of simplifying compliance for cloud-native organizations is being received across sizes and industries.


Key G2 Winter Awards 2023
Our customers reviewed us for our products, their experience with using the product, and the support they received from our team – which led us to receive several badges that inspired us to put our heads down and work harder.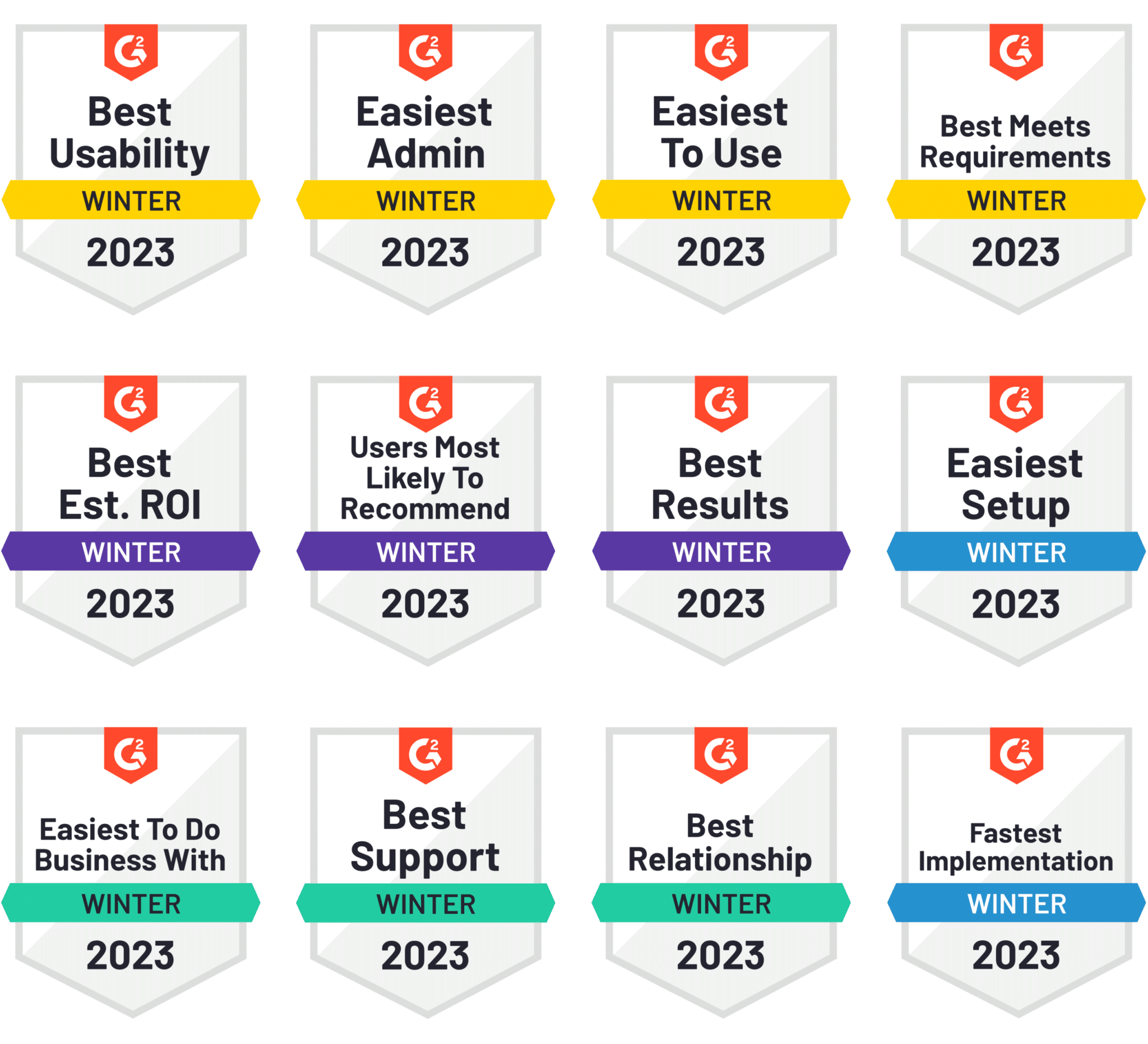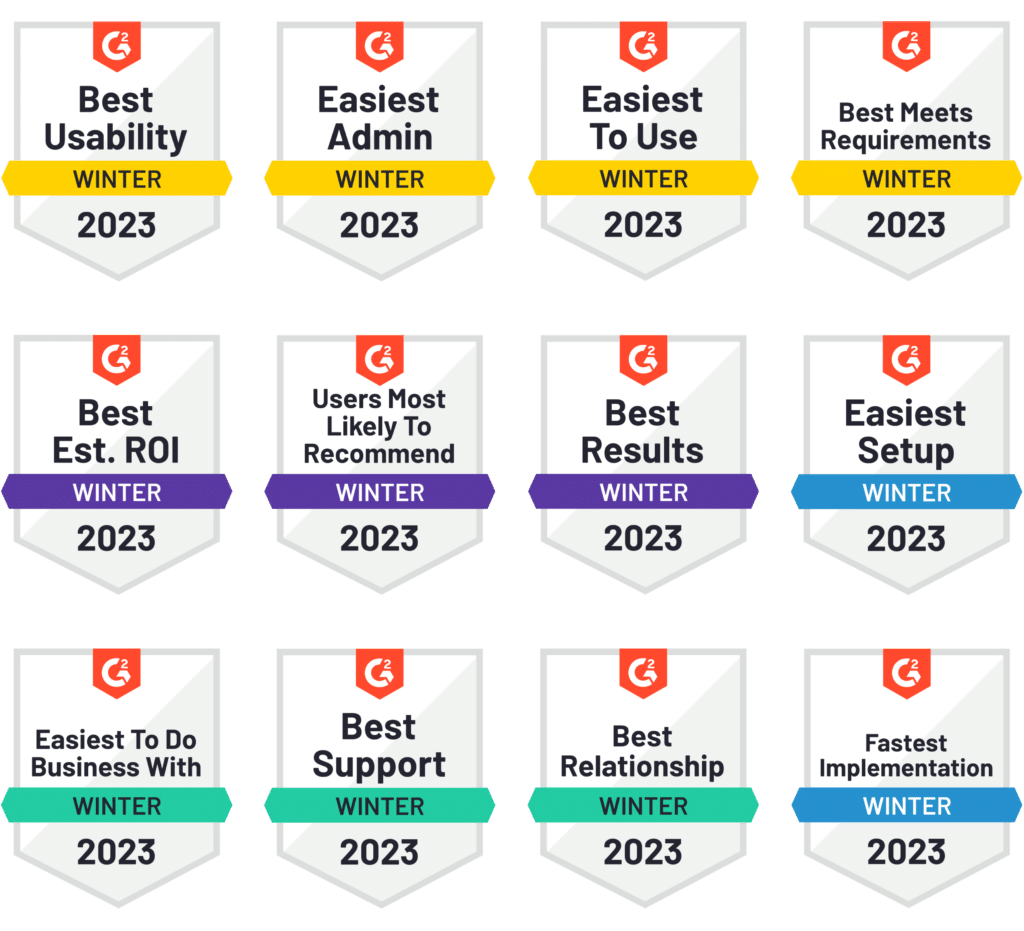 From Best Estimated ROI to Fastest Implementation to Users Most Likely to Recommend – each award comes as a humble appreciation for the efforts of all our team members.
Strengthening Cloud Compliance with 35 Badges
Our end-to-end compliance automation and management platform simplify cloud compliance for organizations. Receiving two stellar badges in this category makes us more determined to help our customers align themselves with global information security standards.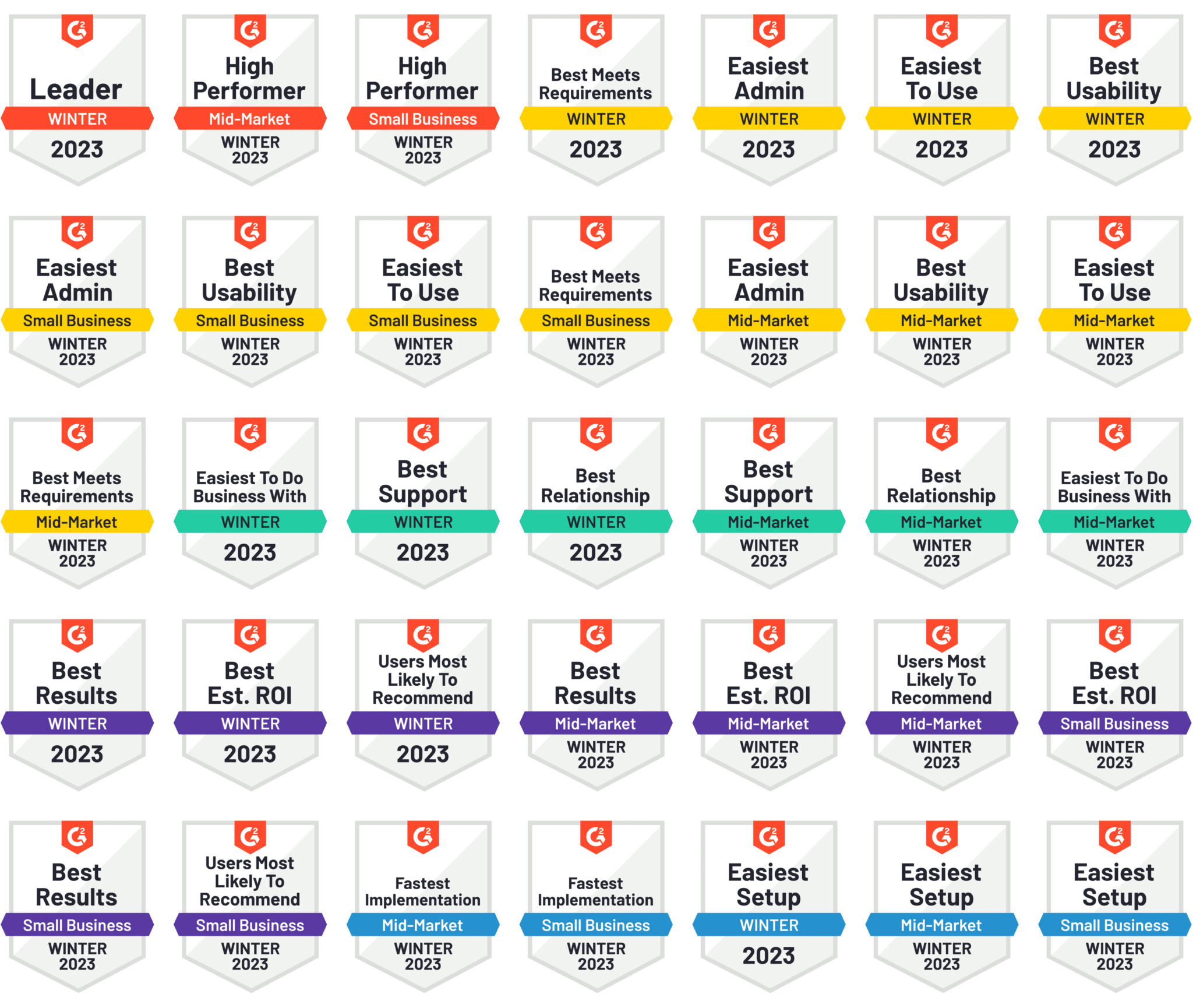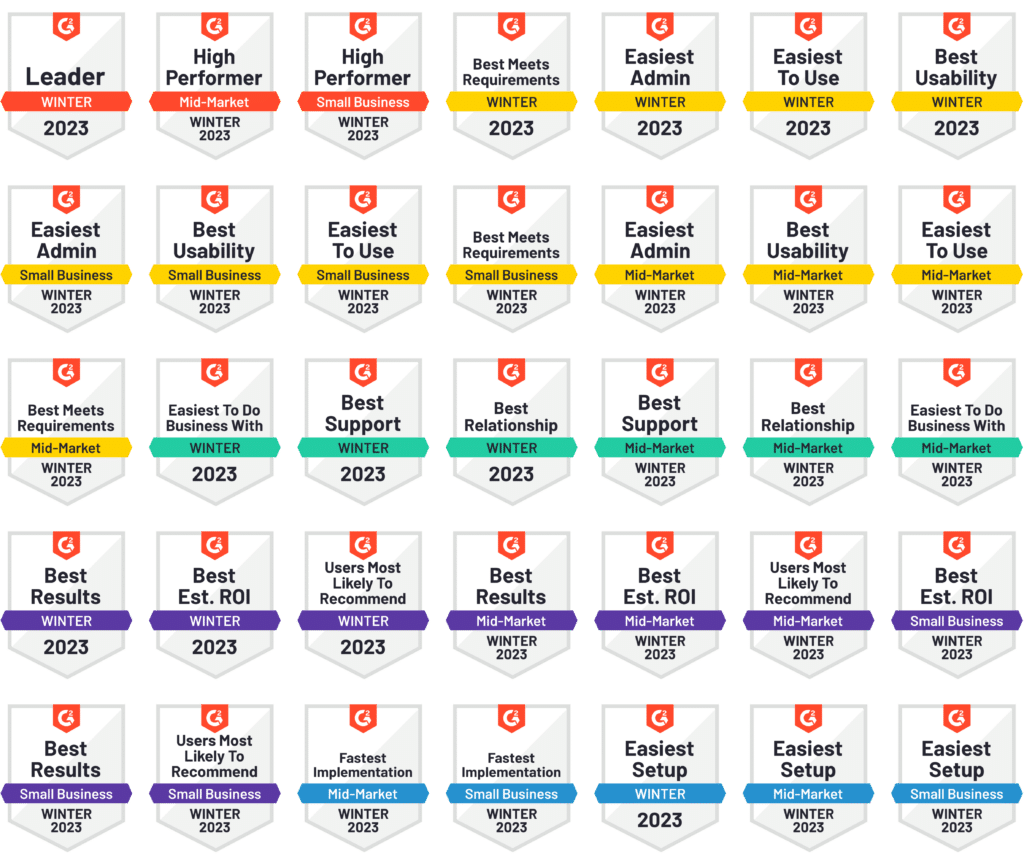 Leading the way in Cloud Security with 26 Badges
We are committed to helping our customers strengthen cloud security through our deep cloud security monitoring capabilities and are proud to see the product receive such wide recognition among users across customer segments.
According to the user feedback, our efforts have significantly aided them in identifying misconfigurations across their cloud architecture against CIS (treated as the gold standard for cloud security) benchmarks. Our platform is simple to use, with no lengthy installation processes, intuitive UX, and pre-built integrations for AWS, Azure, GCP, and other popular cloud service providers.
Here is a glance at all the badges we have received under this category –


11 Security Compliance Badges for Improving Security Posture
Security is an imminent part of compliance culture, be it adopting best security practices to strengthen your organization or using an end-to-end management platform like Scrut to comply with the leading security standards.
Earning 7 security compliance badges comes as a boost of recognition for us, especially our in-house information security team, who has put their best foot forward in enabling organizations to comply with the best security practices and standards.
Take a look at the badges we have received under this category –


8 Data Subject Access Request Badges for Simplifying Compliance
Scrut has always been an active advocate for data security, providing organizations with modern tools to simplify compliance and secure their data easily. Being recognized for our efforts in this category provides us with the determination to ensure our customers are always delighted.
Here are the awarding badges for this category –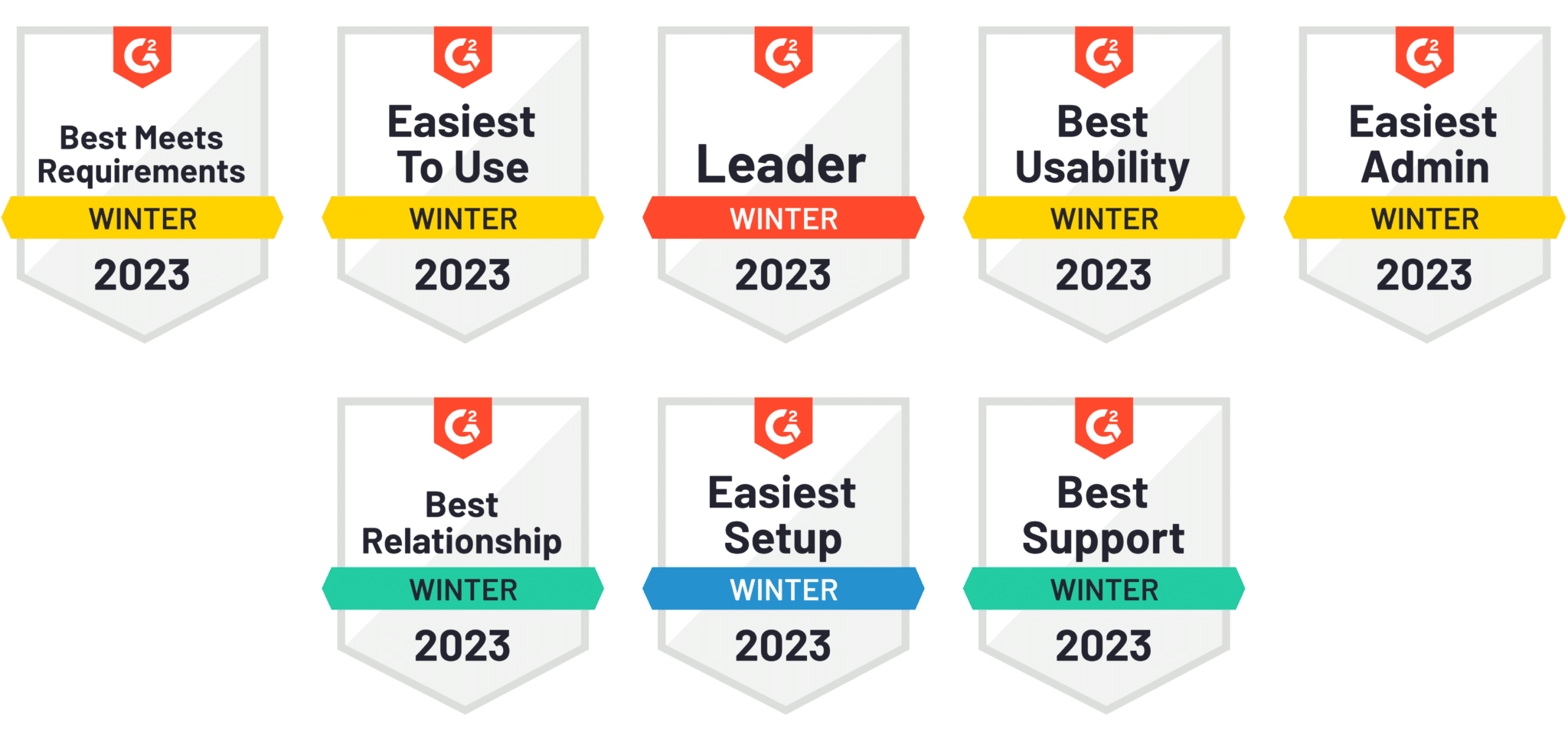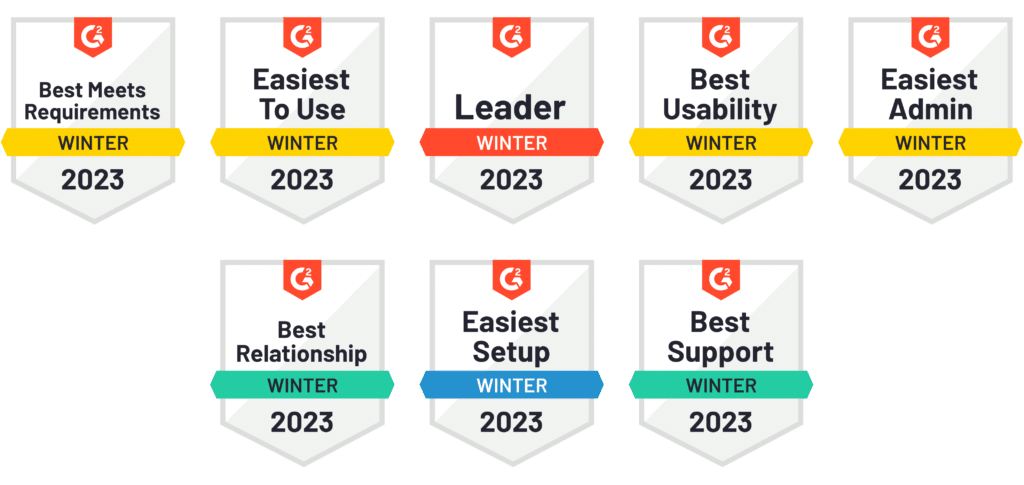 Closing the day with 3 Privacy Impact Assessment Badges
After receiving the high performer badge in this category, along with the best support and best relationship, we are more determined to help organizations assess risks and manage their cloud environments.
Here are the awards we received in this category –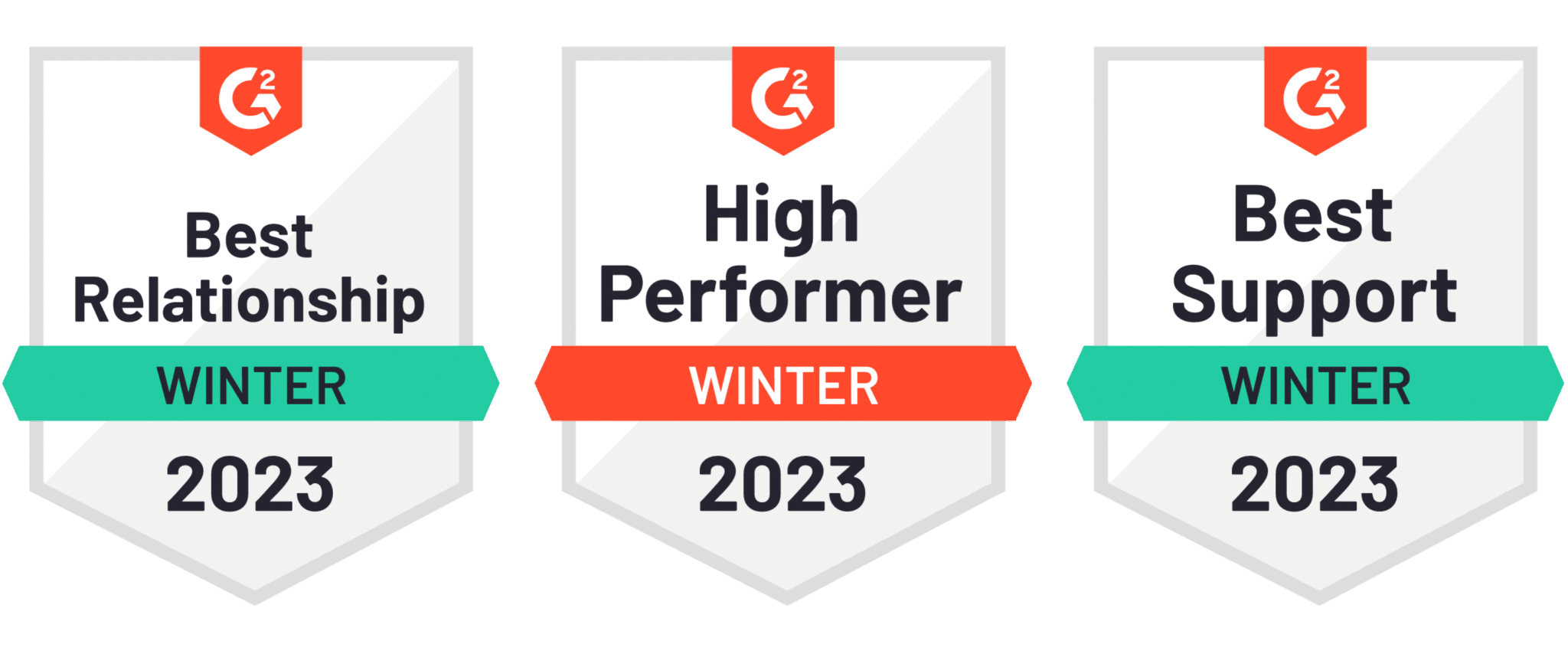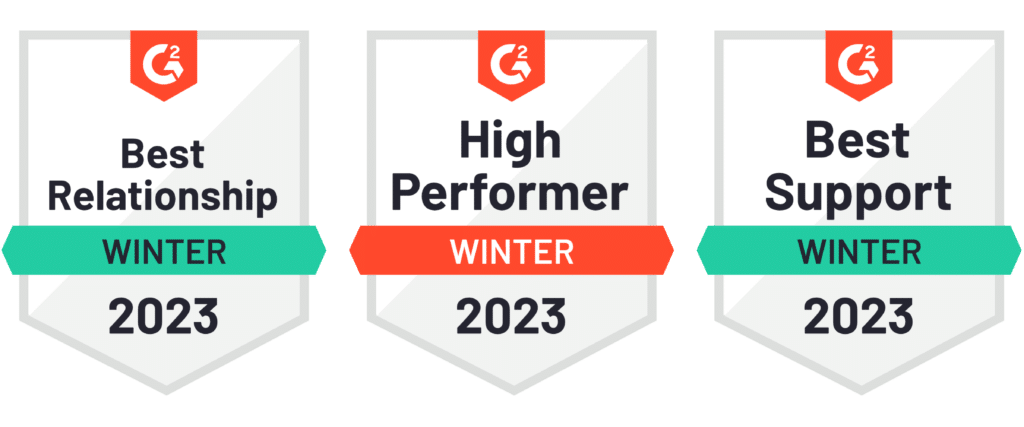 What are our users saying about us?
With the amount of support we have received, it is evident that our customers love us! We have worked tirelessly to ensure that our product is an enabler for organizations to pursue hassle-free security and compliance.
Take a look at what our users have to say about us on G2.






You can read more reviews regarding our performance here – https://www.g2.com/products/scrut-automation/reviews#reviews
How can Scrut help you?
We are dedicated to growing and innovating, providing our customers with top-notch products and assistance that will help them stay ahead and stay compliant every day. Here are a few ways Scrut can help you in making compliance easy. Through Scrut's single-window platform, you can
gain complete visibility of your cyber assets
monitor security risks across your assets
streamline vendor risk assessment and mitigation
educate your employees on company-wide security policies
manage your compliance posture in real-time
reduce manual effort through automated evidence collection across 75+ integrations
accelerate otherwise arduous audits by 70%
showcase your real-time security posture to build trust
If this is something you find relevant, we would love to have a chat with you.