We've done it again! After winning big in the G2 Winter 2023 awards, Scrut has won even bigger in the G2 Spring 2023 Report with 124 badges and 3 leader awards across 12 security and compliance categories.
This would not have been possible without the support of our valuable customers whose continued trust in us inspires us to work even harder. We thank all our customers for believing in us. Nothing motivates us more than your satisfaction.
What are the G2 Awards?
G2 is the largest global marketplace for software and IT companies. The platform allows customers to compare different technology solutions and determine which software best suits their needs.
Every quarter, G2 releases a report to recognize the effort of organizations based on unbiased user reviews. We at Scrut, are truly honored to have been named a G2 leader yet again.
Here is a quick look at all the badges Scrut received in the G2 Spring 2023 Report.
Scrut stands as the Leader in 3 categories


G2 has recognized Scrut as a leader in cloud security, cloud security – small businesses and security compliance. This is a great honour, which spurs us to work even harder to keep our customers happy.
Soaring high with 9 High Performer badges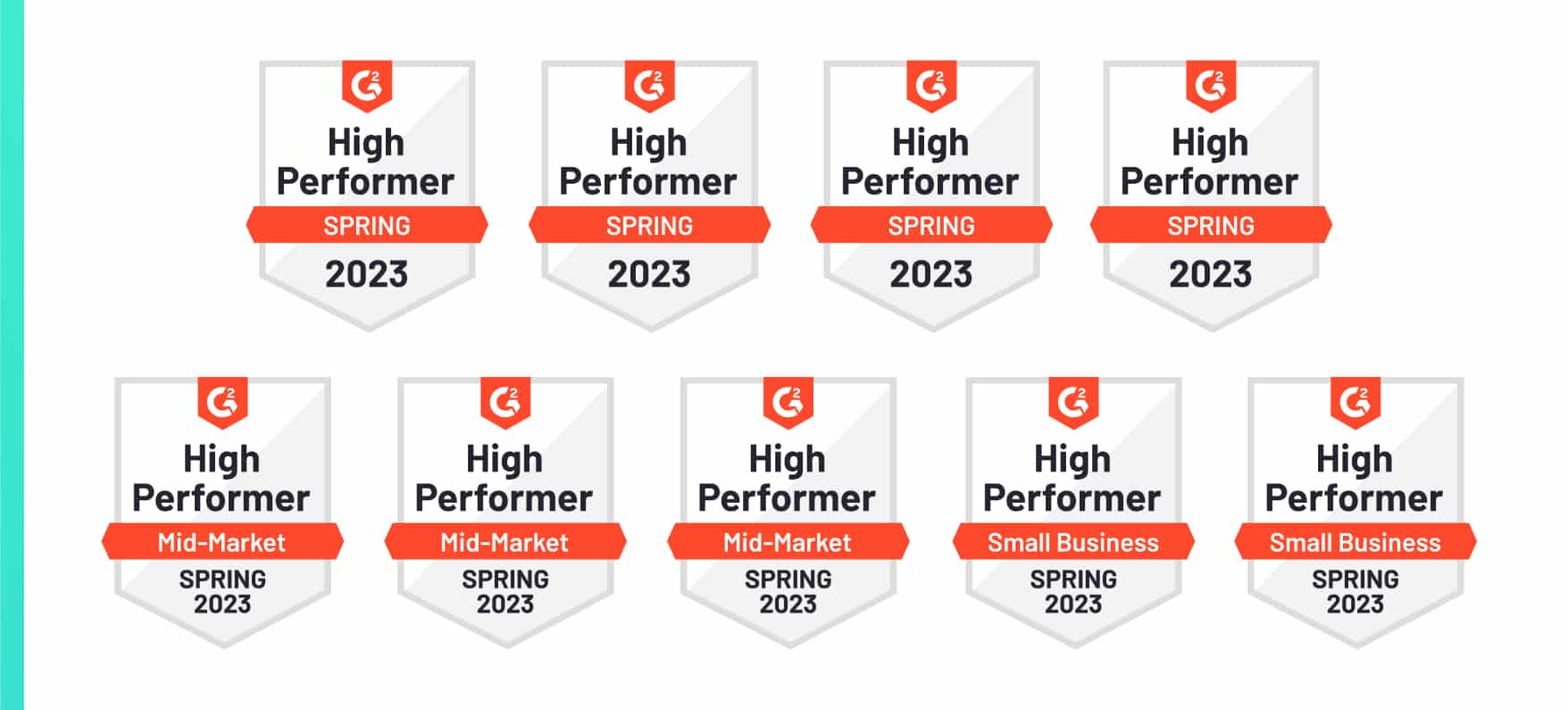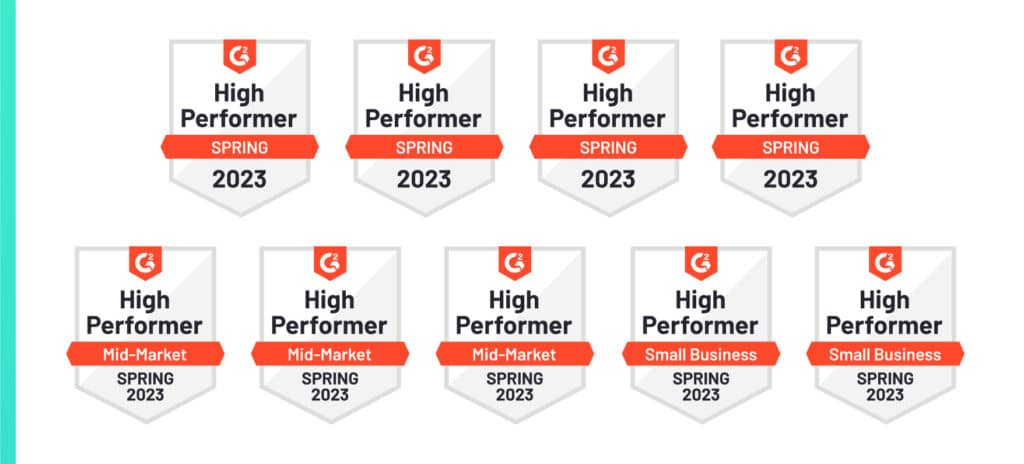 At Scrut, we take great pride in catering to cloud-native organizations of various sizes and it is thrilling to be awarded with the High Performer badge overall and in mid-market and small businesses. From cloud compliance to vendor security and privacy assessment, Scrut has shone as a high performer in every category across sizes and industries.
Prominent badges won at G2 Spring Awards 2023


Our users love us and it is not just a statement we're making in vain – we have received the 'Users Love Us' badge across six categories including Security Compliance, Cloud Compliance, Vendor Security and Privacy Assessment, IT Asset Management, Cloud Security Posture Management (CSPM), and Attack Surface Management.
In addition to this, Best Estimated ROI, Users Most Likely to Recommend and Best Support are a few more notable badges won by Scrut across categories.
Bolstering Cloud Compliance with 38 badges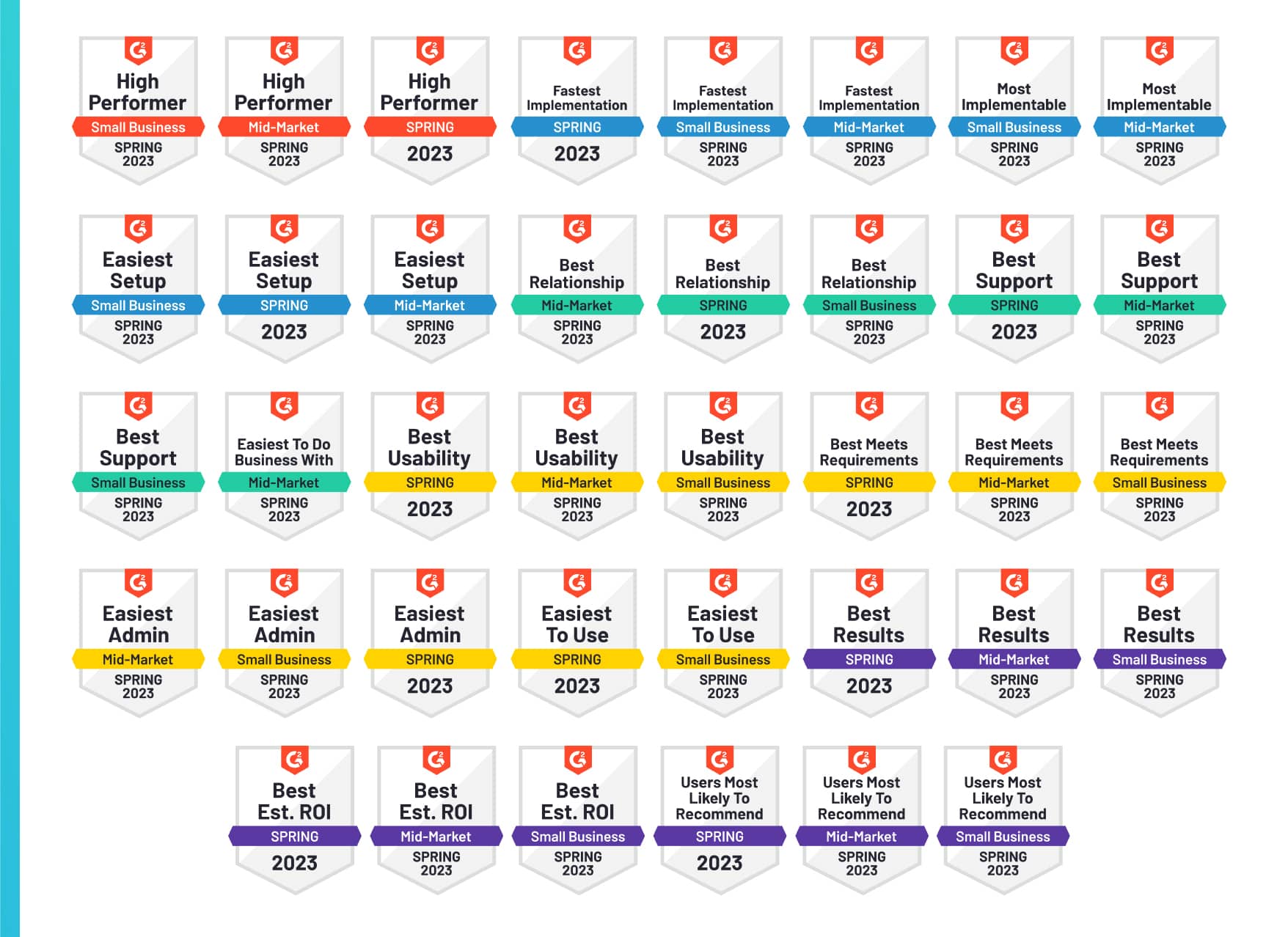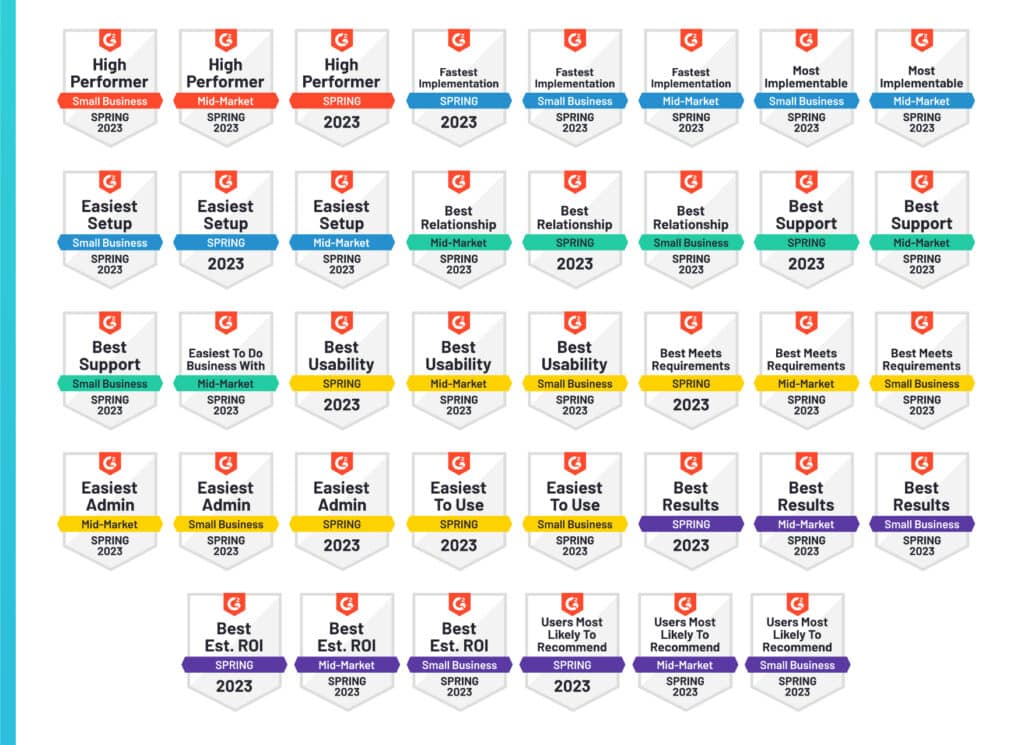 We secured a staggering 38 badges for our efforts in simplifying cloud compliance for organizations with our end-to-end compliance automation and management platform. Our goal at Scrut is to ensure that our customers have covered all bases when it comes to compliance, and the badges we received for the same reassure us that we are on the right track.
Reinforcing Cloud Security with 25 badges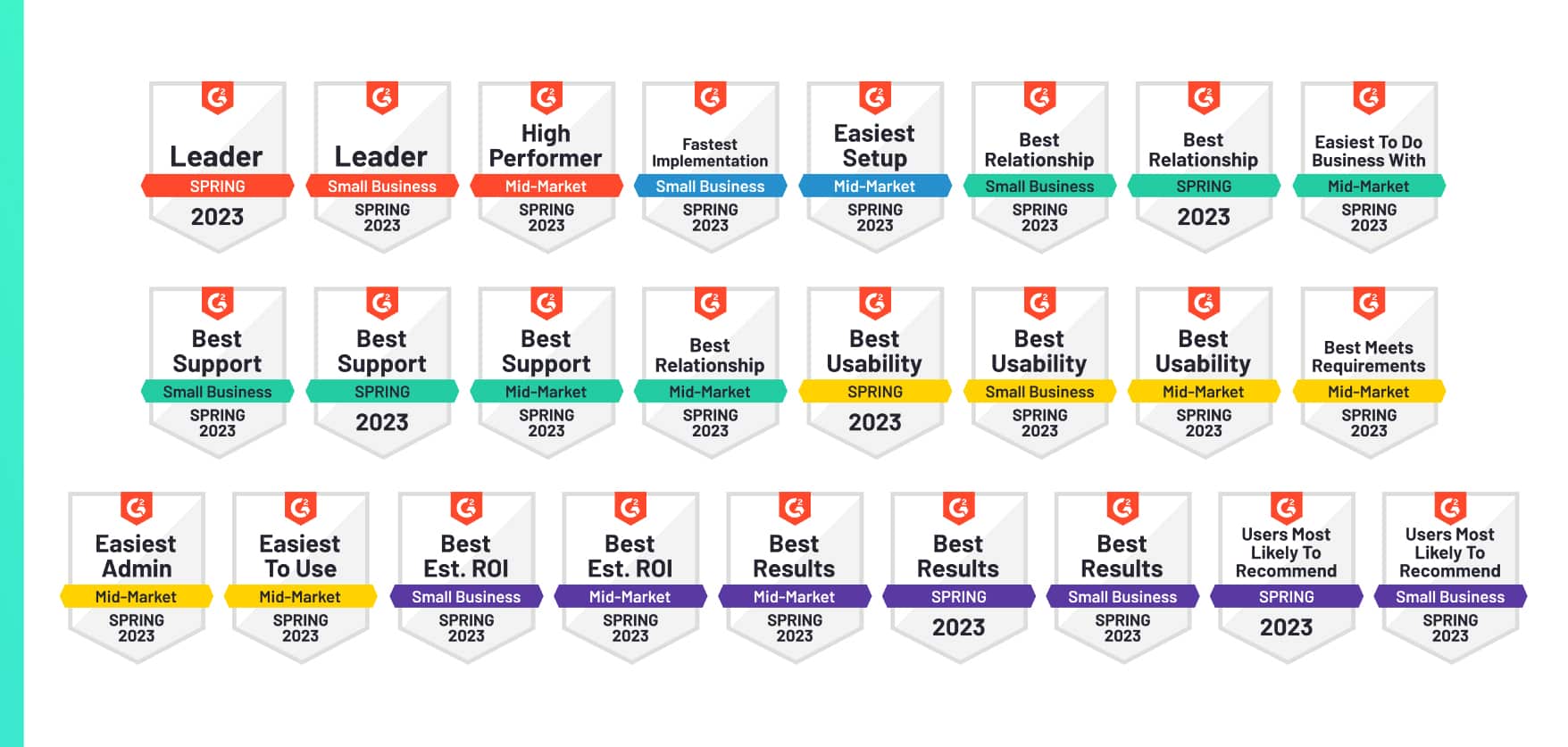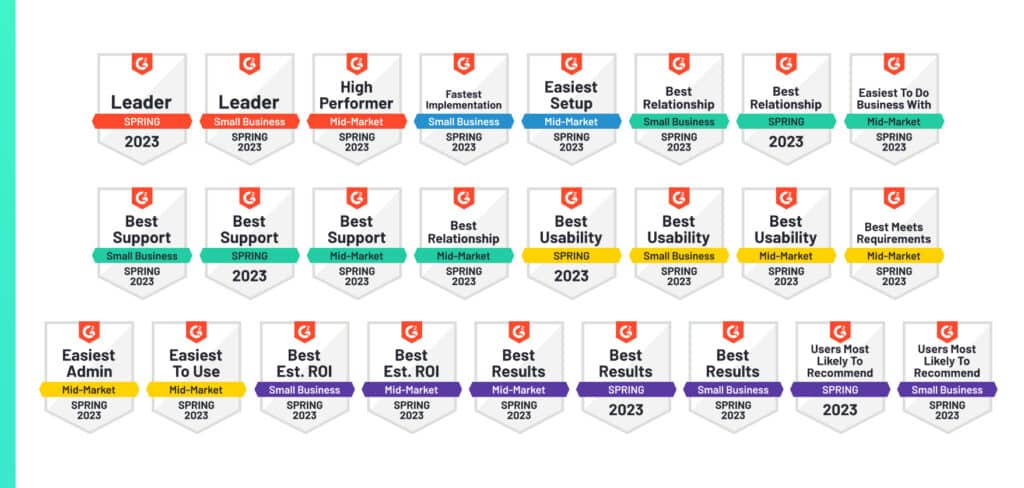 We are on cloud 9 for not only being declared a leader in cloud security and cloud security in small businesses but also for receiving 25 cloud security badges in total. Our hawkeye cloud security monitoring module ensures that our customers have a sound configuration that protects them against threats. Badges for Best Usability, Best Support and Best Results among others in cloud security reassure us that our customers are getting the best out of our services, further motivating us to keep upping our game.
Redefining Cloud Security Posture Management with 24 badges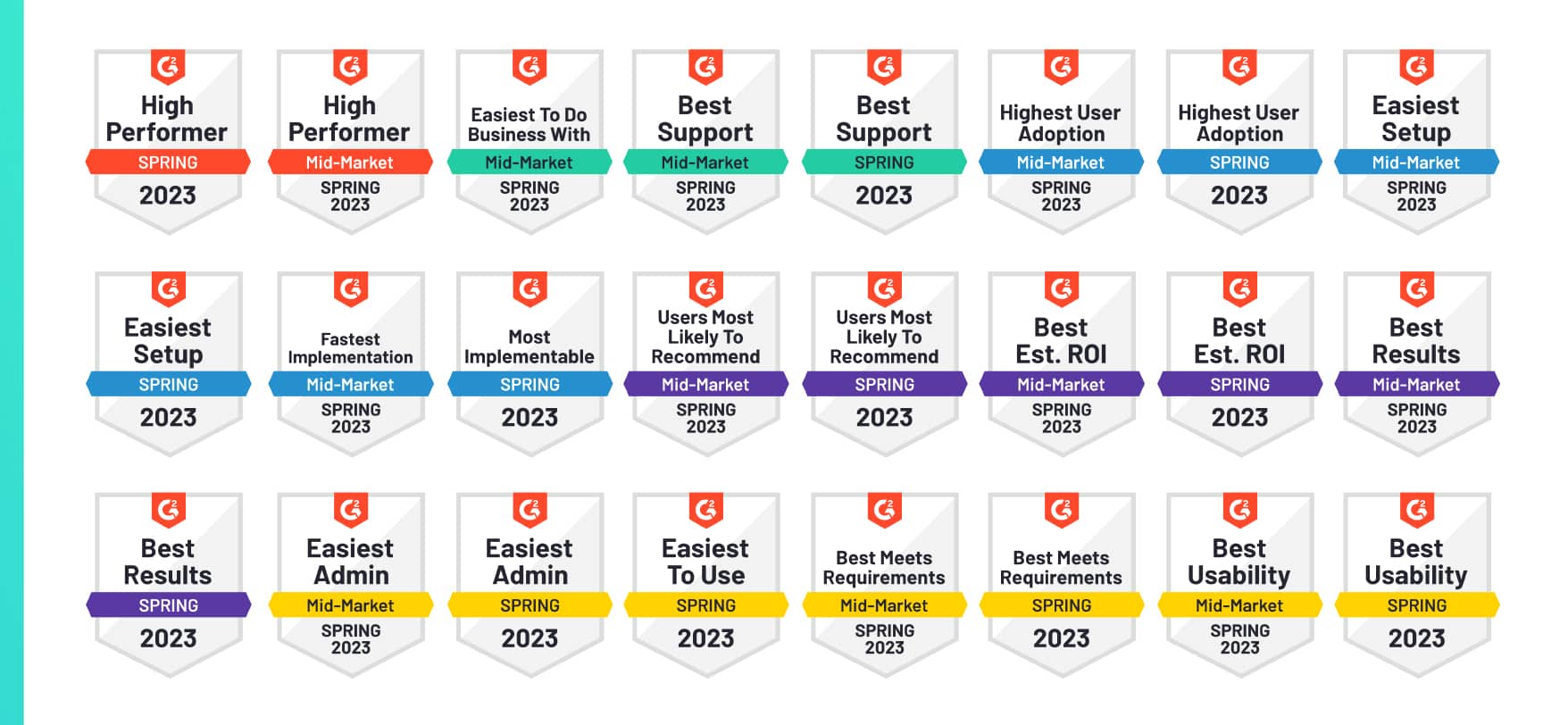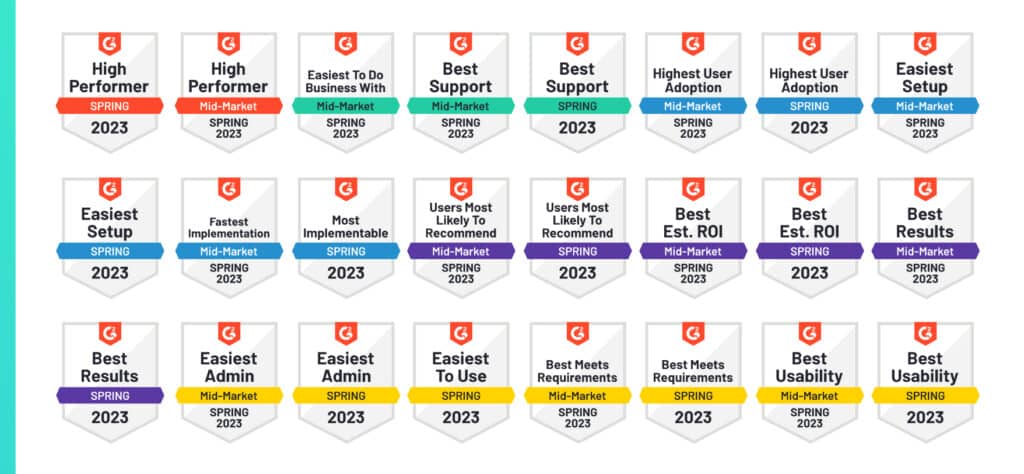 Our devoted end-to-end compliance automation and management platform is always on its toes to ensure that our customers can rest easy knowing that they are secure. We received 24 badges in cloud security posture management, and we are heartened to have our customers acknowledge our efforts to keep their businesses safe.
Honing IT Assessment Management with 16 badges


Scrut is a strong advocate for the efficient use of resources. We ensure that businesses reap the maximum benefits from their IT assets and get their money's worth. The 16 badges we earned for IT Assessment management bear testament to this.
Boosting Security Compliance with 12 badges


Our dedicated infosec team works around the clock to ensure that our customers comply with the best security practices. Being recognized as a Leader in Security Compliance as well as receiving 12 badges has been a great motivator to go above and beyond in our efforts.
On top of the game in Vendor Security and Privacy Assessment with 9 badges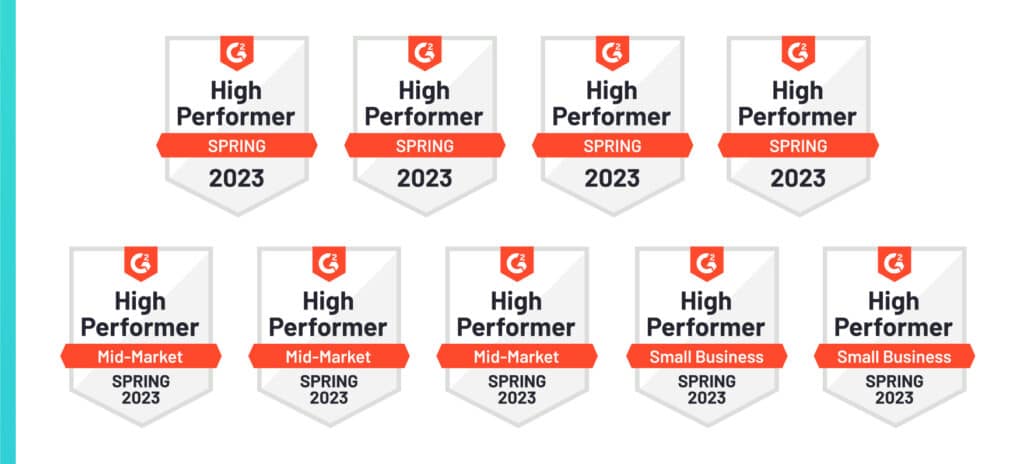 We are proud to be the recipient of 9 vendor security and privacy assessment badges in G2's Spring 2023 Report. Vendor security is one of the most critical aspects when it comes to creating a robust security posture for an organization and we're thrilled to see that our platform is helping our customers navigate third-party vendor risks seamlessly.
Scrut's glowing reviews on G2
We've had a fulfilling quarter at Scrut, and we owe it all to our customers' support. G2's spring awards have put a spring in our step, and we hope to serve our customers even better.
At Scrut, our customers' security and compliance are our priorities, and we work hard every day to put their safety and credibility first. Don't just take our word for it, check out what our customers have to say about us!






Click here to read more reviews based on our performance and services.
The Scrut Promise
At Scrut, we are committed to helping our customers stay ahead of the curve while dodging any curveball that may come in the way of achiveing their ideal security posture. We enable our customers to stay compliant and secure by using innovative products and dedicated assistance. Our platform is easy to use and is a one-stop shop for all your security and compliance needs. Schedule a demo with us today to learn more.