Data is the new oil, and just like oil, it can be dangerous if not handled properly.
With the rise in data usage and exploitation, data privacy has become a crucial issue for businesses. The General Data Protection Regulation (GDPR) is a comprehensive data protection law introduced by the European Union (EU) on May 25, 2018.
The primary aim of GDPR is to protect the personal data of EU residents, irrespective of where the data is processed, handled, stored, or transferred globally. The GDPR is applicable to any company, big or small, regardless of where it is based, that processes the personal data of EU citizens.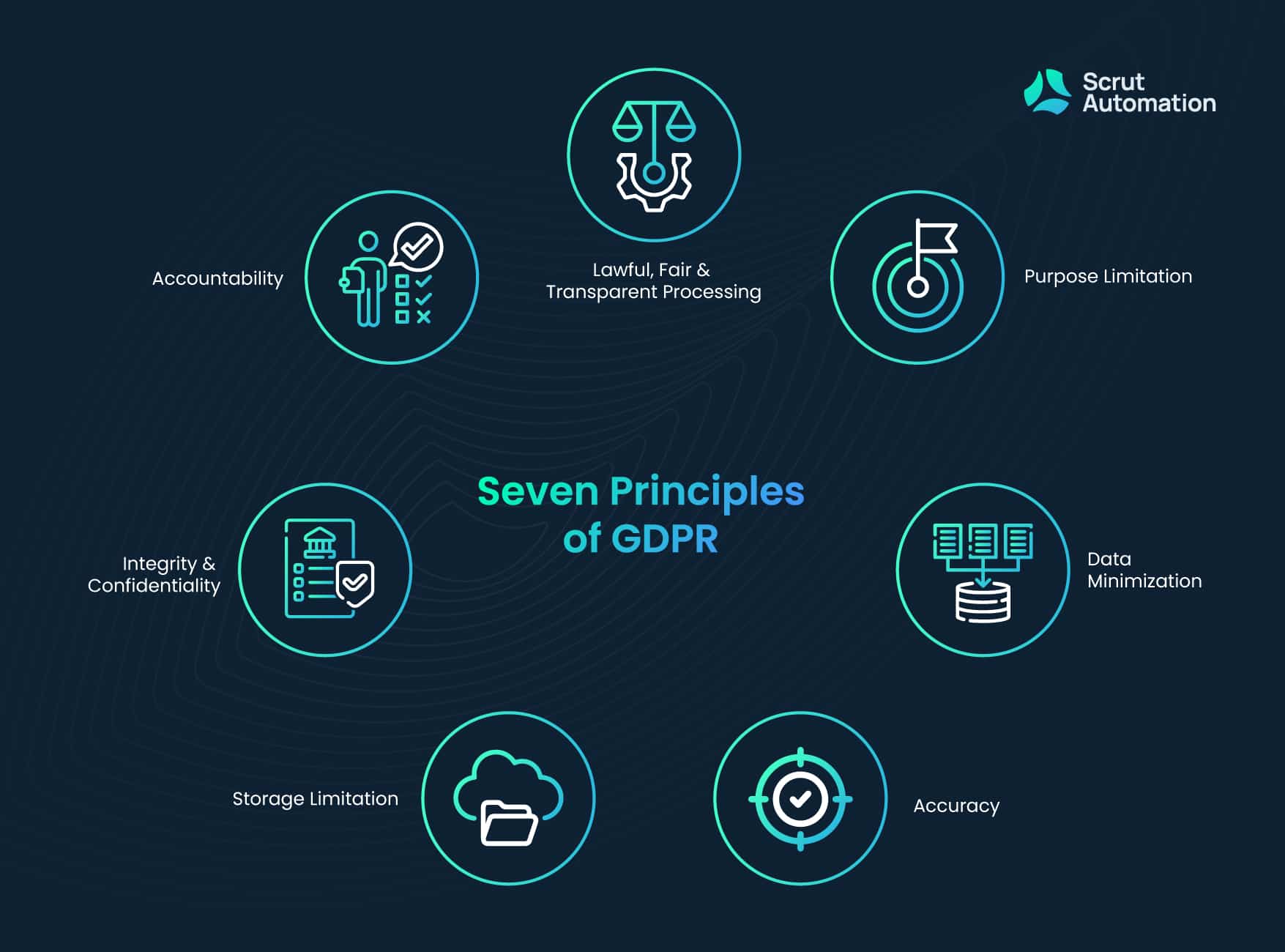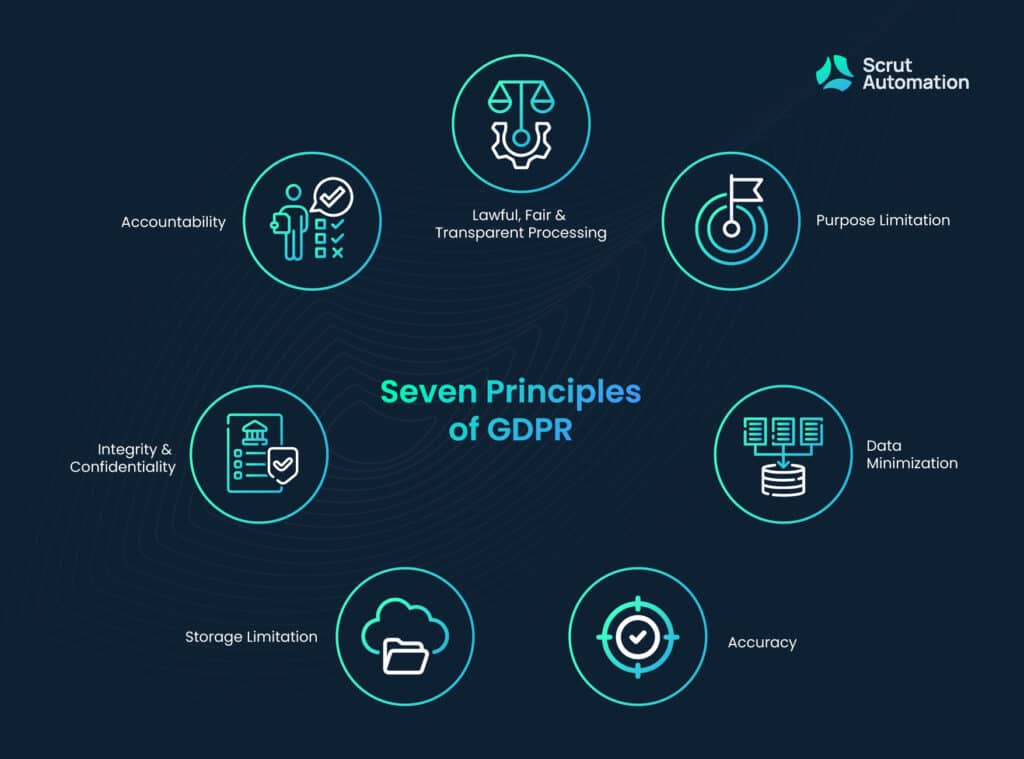 Benefits of automating GDPR compliance with GRC management software
The use of technology in streamlining governance, risk management, and compliance processes marks the difference between manual and automated security measures. By automating the compliance process, organisations can achieve compliance with leading industry standards like GDPR much more easily and effectively, with significantly less effort.
Efficient data processing, streamlining mandate tasks such as evidence collection, reducing manual intervention, and, consequently, manual errors are a few benefits of using GRC automation for GDPR compliance.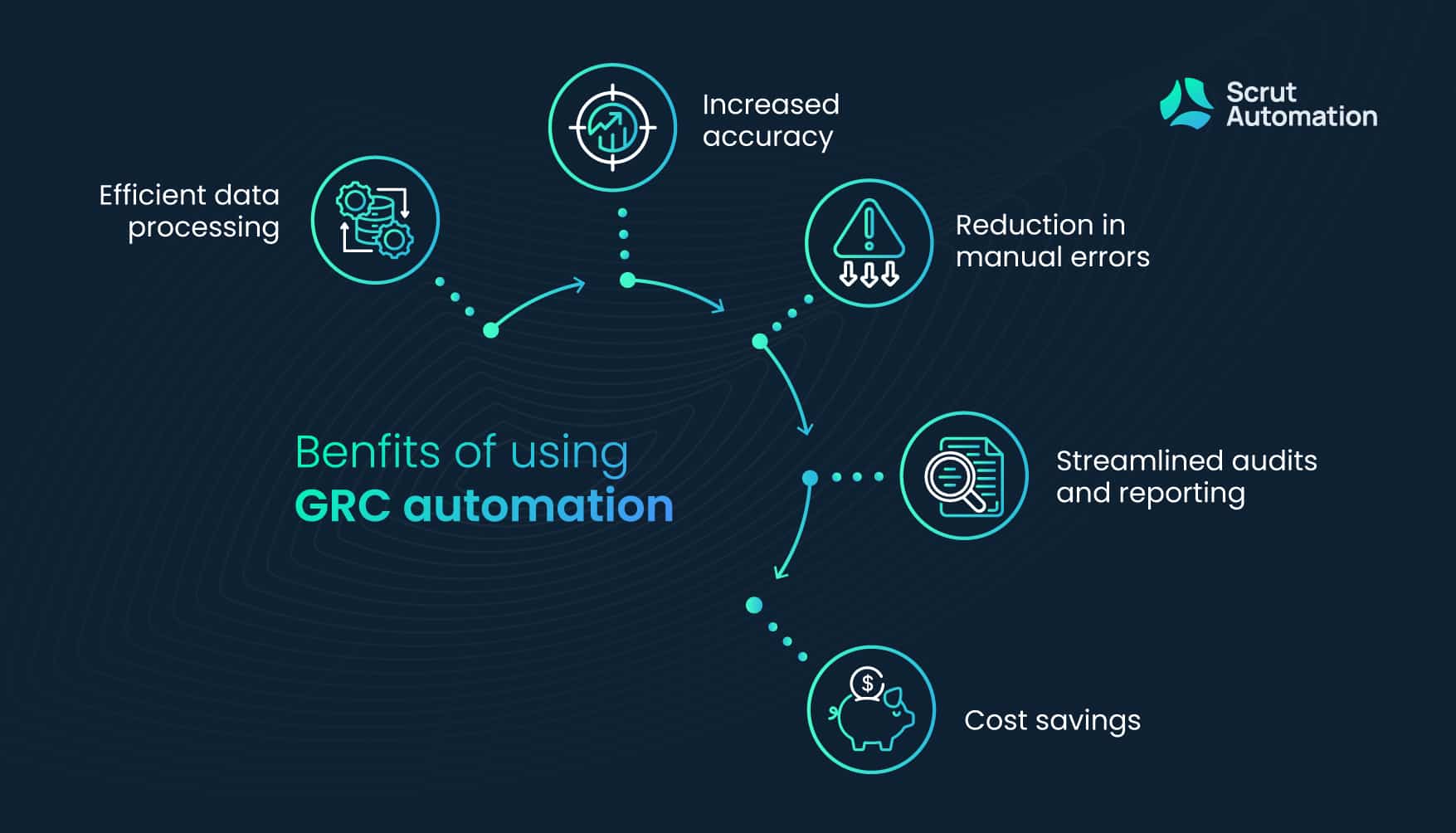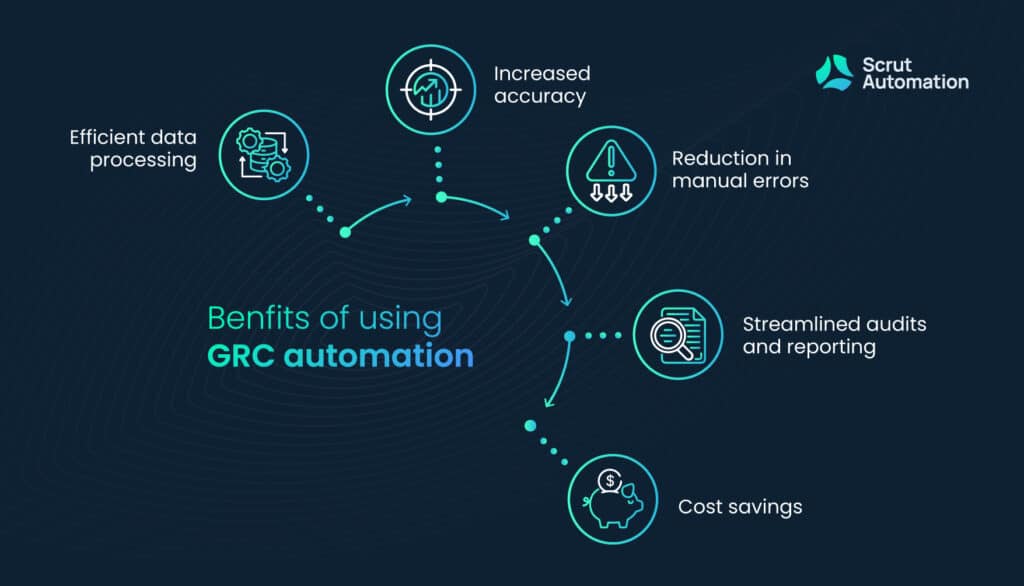 Let's take an elaborative look at these benefits and how GRC automation can change the compliance game for organisations.
Implementing the right GRC management software can reduce overlaps and duplication of efforts. It allocates resources more effectively, creates a single repository of artefacts, and automates the entire evidence-collection process.
It helps the organisation accelerate the auditing and reporting process by allowing them to share the space with the auditor on the dashboard itself so that the auditor can send the queries to the organisation and get them resolved quickly.
Implementing GRC automation also increases transparency, and with clear processes and guidelines, employees become aware of their roles in the organisation and can function in harmony with each other and the organisation's goals.
GRC automation reduces manual errors. Humans are prone to errors, while computers are not. By reducing human interaction, errors automatically decrease. With fewer errors, organisations can rest assured that their GDPR compliance is on the right track.
Last but not least, it can result in cost savings. Compliance automation reduces the need for manual processes, which can be expensive and time-consuming. By automating compliance processes, organisations can save money and use resources more effectively.
Tsaaro and Scrut join forces to streamline GDPR compliance with GRC automation
Tsaaro has been committed to helping organisations secure their client's data by assisting them in meeting required data privacy and security standards. Their expertise, paired with Scrut's mission to help organisations simplify their compliance journey by automating the processes and taking a security-first approach, will aid organisations in streamlining their cybersecurity processes.
It will also help customers gain valuable insights into their compliance status and identify areas for improvement, proactively address compliance issues, and improve their overall security posture.
Tsaaro's experienced team is committed to keeping their clients all across the world at the forefront of privacy and cybersecurity by devising strategic plans, identifying gaps, establishing and implementing strong measures, and consistently maintaining them to meet industry-specific compliance requirements globally. To learn more, click here.