Demystifying The Jargons -
A CISO's Guide To Cybersecurity Tools
As the threat landscape of cybersecurity continues to evolve, it's important for Chief Information Security Officers (CISOs) to stay up-to-date with the latest cybersecurity tools and technologies. This ebook provides info on some of the key cybersecurity tools that CISOs can use to protect their organizations. By leveraging these cybersecurity tools and technologies, CISOs can better protect their organizations from cyber threats and mitigate the risks associated with cyber-attacks, without getting caught up in the jargon.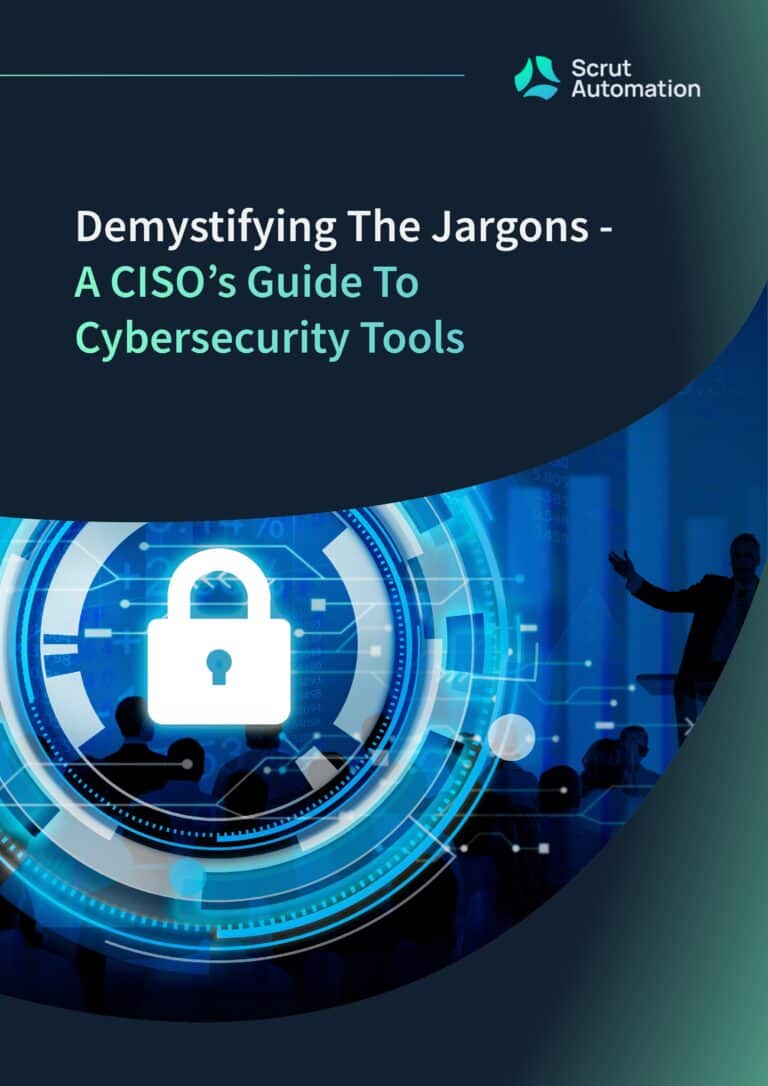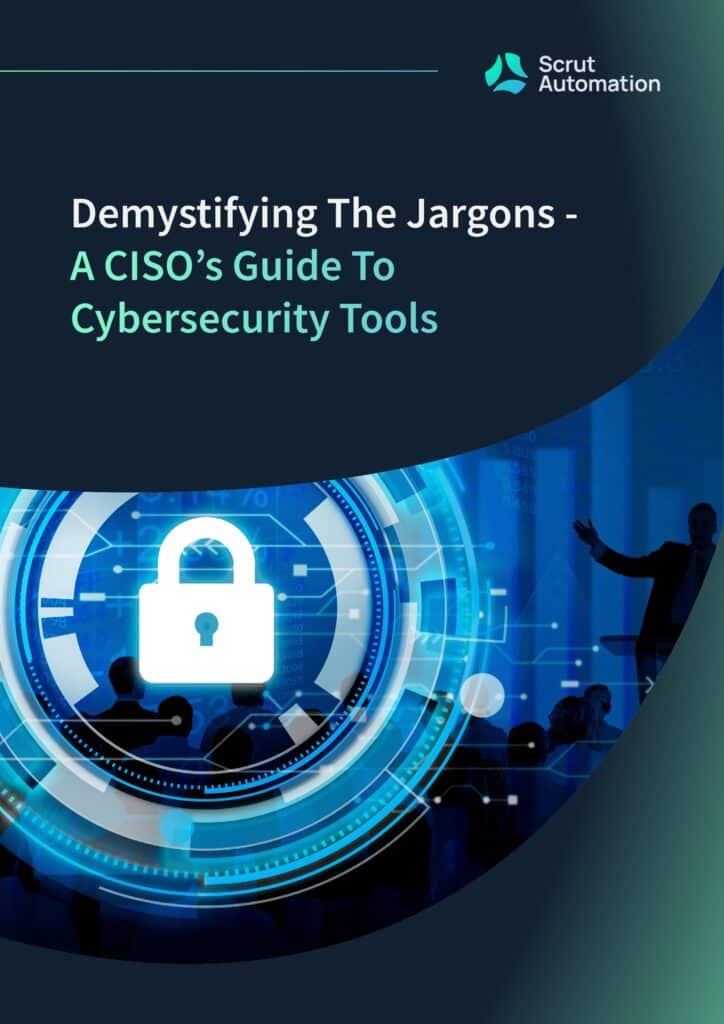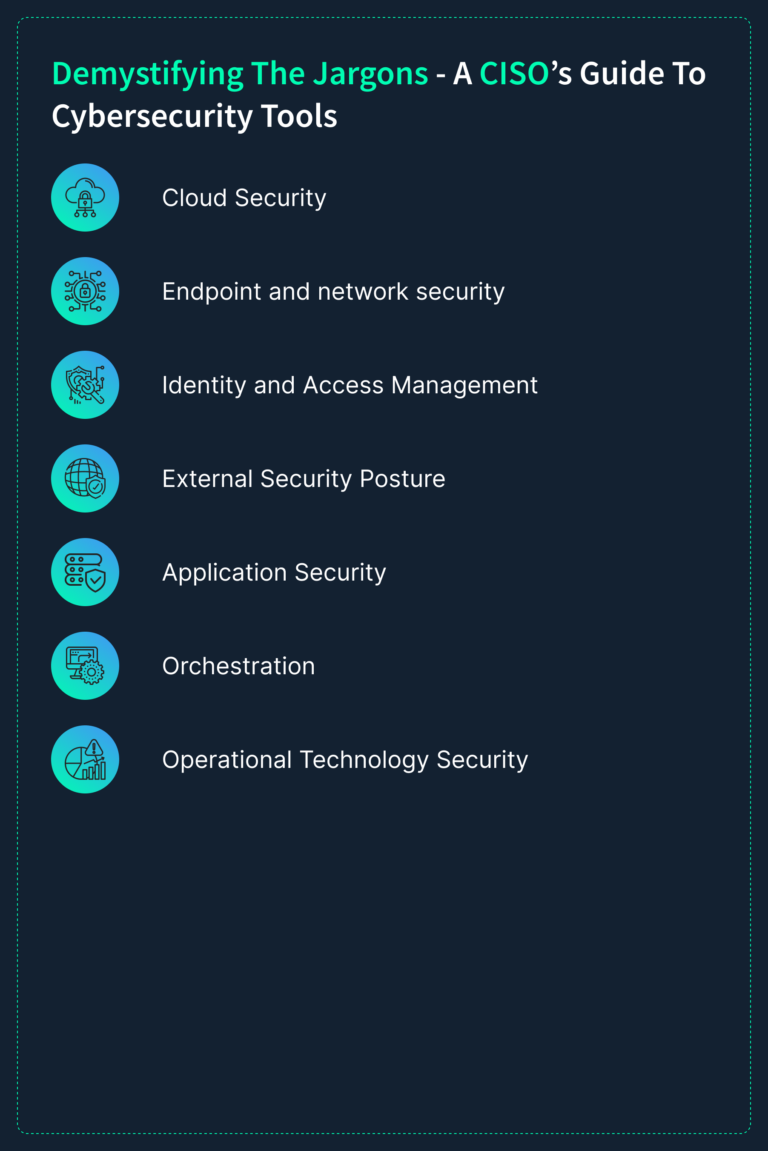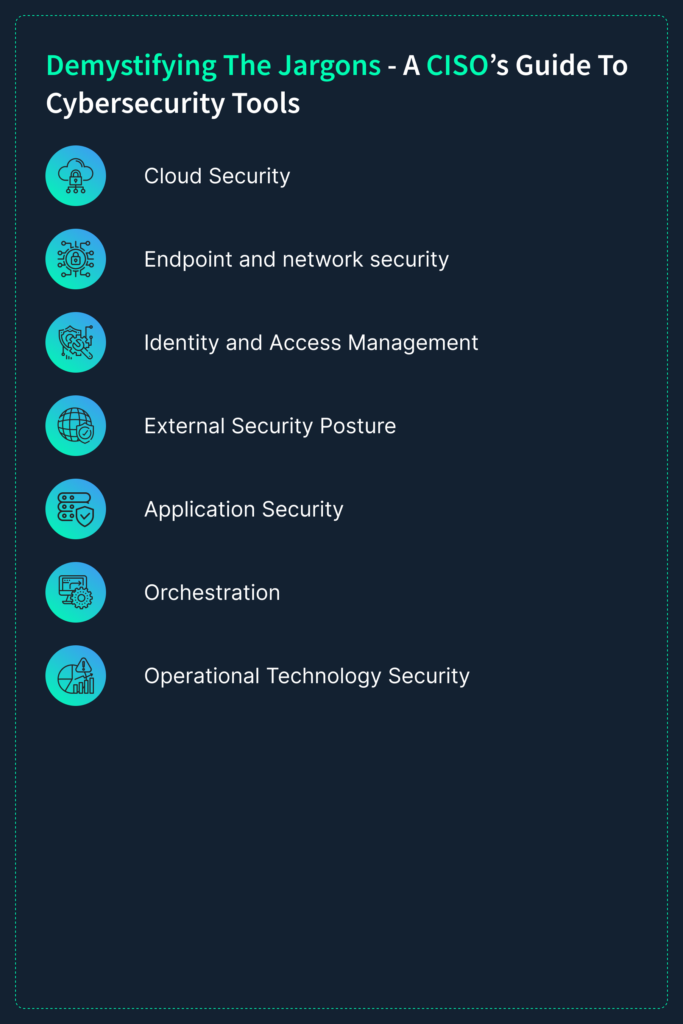 Learn how InfoSec Compliance can benefit your Business, through our cutting-edge Compliance E-Books
Frequently asked questions


---
Is CISO necessary for cyber security?
The CISO's (Chief Information Security Officer) responsibilities typically include managing the organization's security team, overseeing security operations, developing security policies and procedures, conducting security assessments, and responding to security incidents. The CISO works with other stakeholders in the organization, such as IT, legal, and business units, to ensure that the organization's security posture is aligned with business objectives and industry best practices.
Thus, a CISO is also a critical component of an organization's cybersecurity program. The CISO is responsible for overseeing and managing the organization's cybersecurity strategy, which includes identifying and assessing cyber risks, developing policies and procedures to mitigate those risks, and responding to security incidents.
What are the few most important cyber security terminologies that a CISO must know?
Cyber security thesaurus has many complex terms and acronyms that many professionals including CISOs have trouble understanding. Here are a few instances of such terms that a CISO must be aware of:
CSPM (Cloud Security Posture Management):

Cloud security posture management, or CSPM, solutions help manage the risks of cloud security. This is most commonly done through connecting to and analyzing the settings and configuration of the cloud service provider or CSP.

IOT (Internet of Things):

It refers to connected devices like doorbell monitors or medical devices that send information over the internet.

EASM (External Attack Surface Management):

These tools are designed to discover internet-facing assets that could be accessible and vulnerable to threat actors.

SSO (Single Sign On):

A technology that allows users to log in to multiple systems with the same credentials. It is often used to reduce the number of accounts that users need to create passwords for.
These are but a glimpse of the terminologies associated with cybersecurity. For a complete collection and information on these terms, download our Ebook.
Is the role of CISO in cybersecurity evolving?
The role of CISO (Chief Information Security Officer) in cybersecurity is evolving in response to the changing cybersecurity landscape and the increasing importance of cybersecurity for organizations. The CISO role has expanded beyond traditional security functions and is now considered a critical business role. The evolving role of the CISO is driven by several factors, including:
The increasing complexity of cybersecurity

The growing importance of data privacy

The need for collaboration across the organization on cybersecurity
In today's complex and evolving cybersecurity landscape, organizations face a wide range of cyber threats, such as malware, ransomware, phishing, and social engineering attacks. These threats can result in data breaches, financial losses, reputational damage, and legal liabilities. Therefore, it is essential for organizations to have a dedicated CISO who can provide strategic leadership in developing and implementing a comprehensive cybersecurity program that is tailored to the organization's specific risks and needs.