Nova Benefits moves toward improved security posture with ISO 27001 certification

---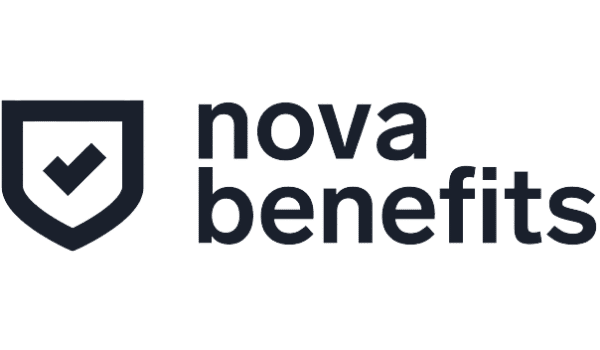 Founded in 2020 by two IIT alumni – Saransh Garg and Yash Gupta, Nova Benefits is a Series A funded startup headquartered in Bengaluru. The corporate health insurance and wellness platform is striving to build happier and healthier workplaces for everyone by finding the best and most affordable deals for companies of all sizes. 
Nova Benefits is working to improve employee wellness and offer employee wellness benefits by equipping its platform with a wide selection of market offerings, such as teleconsultation. In less than three years, Nova onboarded over 350 companies across India, such as HomeLane, Junglee Games, Clear, Rapido, Mygate, Khatabook, Smoor Chocolates, and Livspace, insuring 200,000+ lives.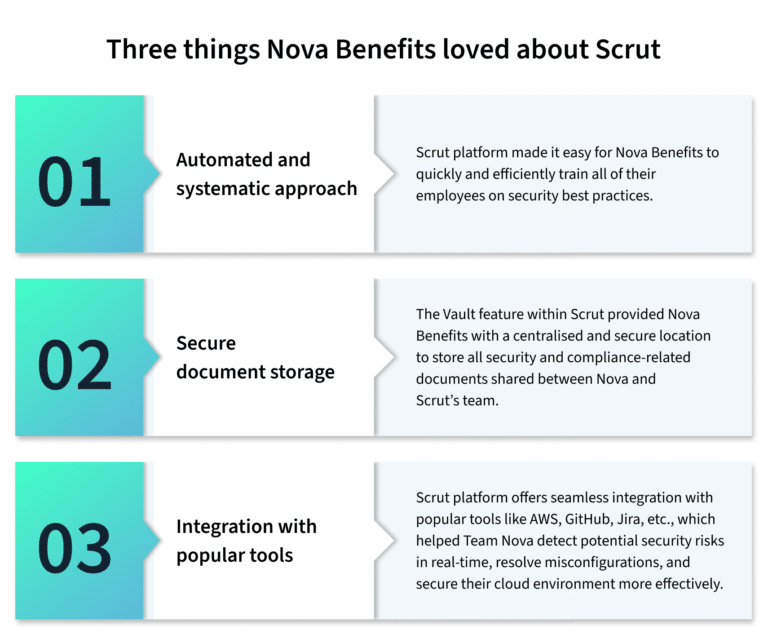 Challenges 
During the first year of the company's establishment, Nova Benefits decided to onboard Ujjwal Sinha as Head of Security. Ujjwal has aligned Nova's security practices with industry benchmarks such as CIS and leveraged the NIST CSF best practices for risk management, and helped create a strong security foundation for the organization. 
However, after implementing the best practices, Team Nova wished to effectively communicate and demonstrate their security measures to clients with the support of necessary compliance reports and certificates.
The Nova team understood the importance of utilizing an automation platform to drive their compliance efforts. After evaluating several options, including Vanta, Drata, and Sprinto, Nova decided to partner with Scrut for their compliance needs, as the depth of features offered by Scrut was well-aligned with the security practices already established by Nova. 
Solutions
The implementation of the ISO 27001 standard with the help of Scrut enabled Nova to optimize its security infrastructure by shifting from a scattered set of processes to a cohesive and holistic approach across the organization.
With Scrut's platform, Nova gained real-time visibility into their security posture through continuous control monitoring. This enabled them to proactively identify and address potential vulnerabilities, improve incident response time, and enhance the overall security of their organization.
Benefits 
The security training feature of the Scrut platform proved to be extremely beneficial for Nova Benefits. They were able to adopt a more systematic and automated approach to security training, which enabled them to quickly and efficiently train all employees on security best practices. 
Overall, Nova was able to leverage Scrut's platform to streamline their compliance efforts and demonstrate the necessary security measures to their clients and stakeholders, despite having limited resources and time constraints.


Learn more about Insightly's journey with us